Observer Name
Russ
Observation Date
Avalanche Date
Region
Niotche Creek
Location Name or Route
Niotche creek gooseberry 38.731764,-111.644122
Elevation
10,400'
Aspect
Northeast
Trigger
Snowmobiler
Avalanche Problem
Persistent Weak Layer
Weak Layer
Facets
Depth
10'
Width
800'
Vertical
300'
Comments
Condition for south skyline moderate. A group of riders headed for the hill climb (steep) rider 1 headed up the north side of the hill followed by second rider. 1st rider made it to the top turned around and headed down the line he ascended  the whole slab broke loose, very wind blown. Rider 1 lost his snowmobile to the slide, he was able to stay at point of origin. Rider 2 was just far enough to the north to not be swept downhill. No avalanche beacons, probes. 
FORECASTER NOTE:  If you are riding in avalanche terrain, it is wise to put only one person on a steep slope at a time so that if they trigger an avalanche, only one person is caught.  If you are caught and buried by an avalanche like this one, your best chance for your partners finding you is if you are wearing an avalanche beacon.  Also, this is the type of terrain where an airbag backpack may be beneficial in keeping you from being buried:
It has a wide runnout zone where the debris can fan out instead of being funneled into a gully 
It is clear of trees, rocks and cliffs.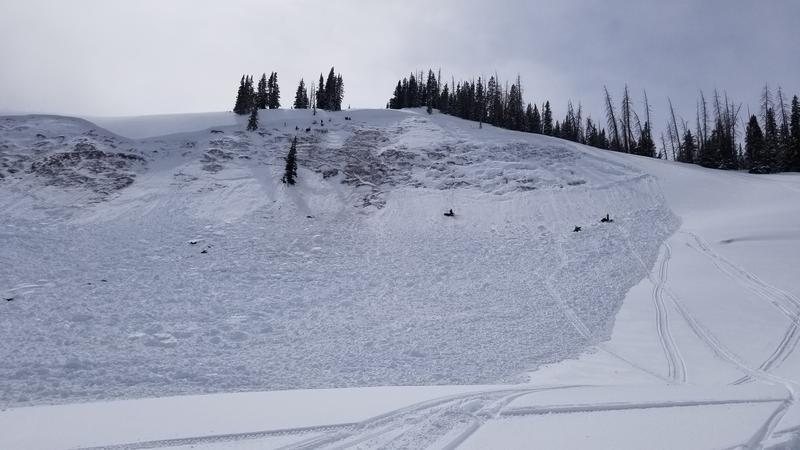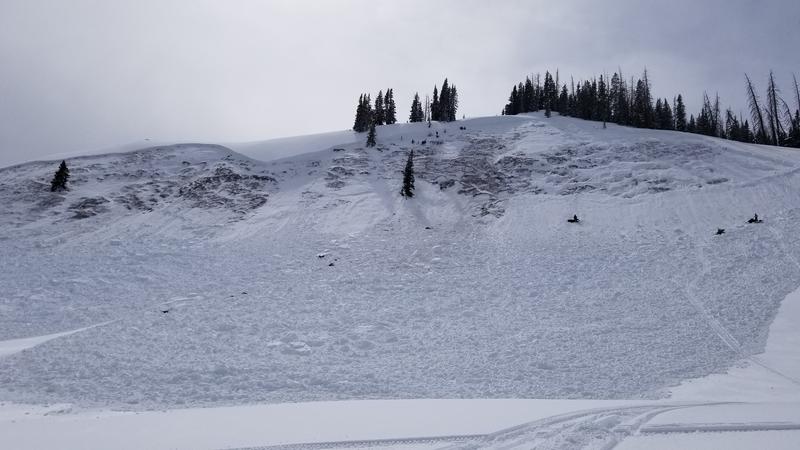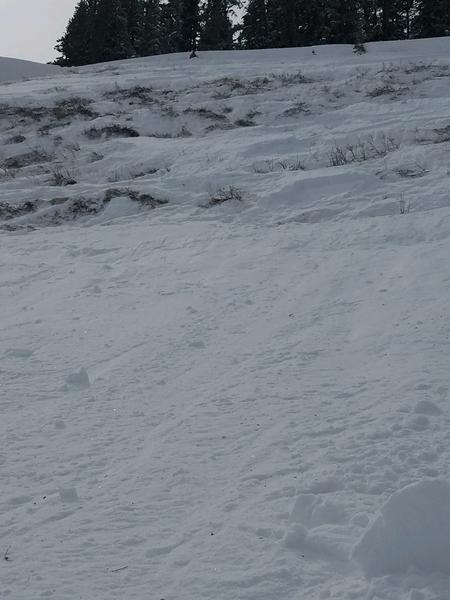 Coordinates