Observer Name
Paradis
Observation Date
Sunday, February 10, 2019
Avalanche Date
Sunday, February 10, 2019
Region
Murdock Peak
Location Name or Route
Murdock Peak
Elevation
9,600'
Aspect
North
Slope Angle
40°
Trigger
Natural
Avalanche Type
Hard Slab
Avalanche Problem
Wind Drifted Snow
Depth
2'
Width
250'
Vertical
600'
Comments
Impressive natural (?) avalanche on Murdock maybe ran overnight.  Snow still blowing off the top visible from a long distance.  Looked like it may have propagated to Todds Bowl.
Debris ran quite far but were somewhat obscured by new snow from overnight.  You could tell where the debris ended because the snow was far more supportable and there were a few tree parts visible.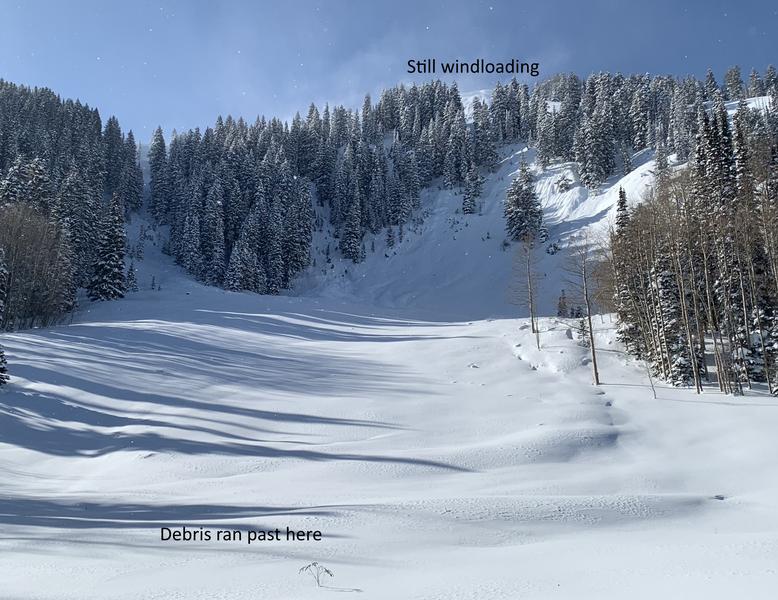 Comments
Crown appeared to have maybe started as a wind slab, then stepped down to deeper layers.  Hard to tell depth of avalanche due to large cornices at top of slope.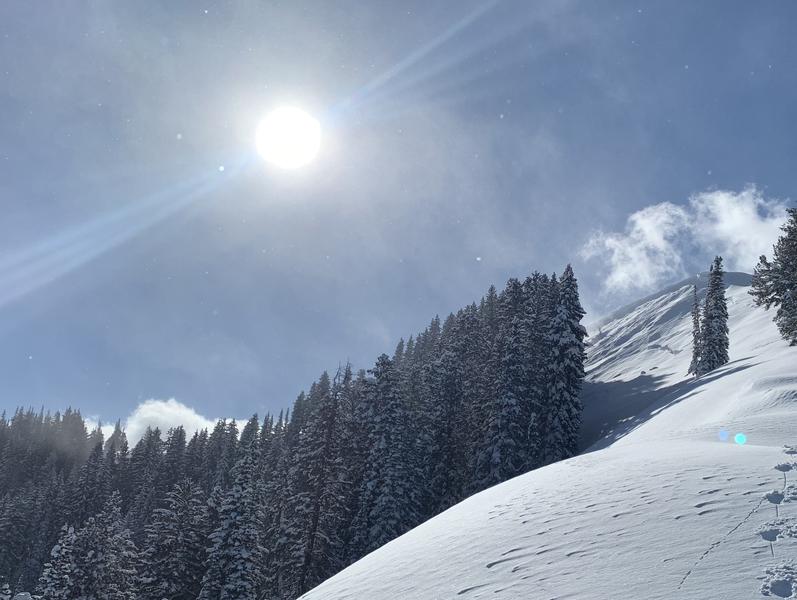 Comments
Aspen pushed over with a little bit of a pine tree in the branches.
Coordinates