Observer Name
Aaron
Observation Date
Avalanche Date
Region
Sharp Mountain, west face
Location Name or Route
Happy Place Sharp Mountain West Face
Elevation
8,500'
Aspect
Northwest
Trigger
Skier
Trigger: additional info
Remotely Triggered
Avalanche Type
Soft Slab
Avalanche Problem
Persistent Weak Layer
Weak Layer
Depth Hoar
Depth
4'
Width
300'
Vertical
1,250'
Snow Profile Comments
Profile is from the day before the avalanche occurred, on a west facing slope, but from lower elevation.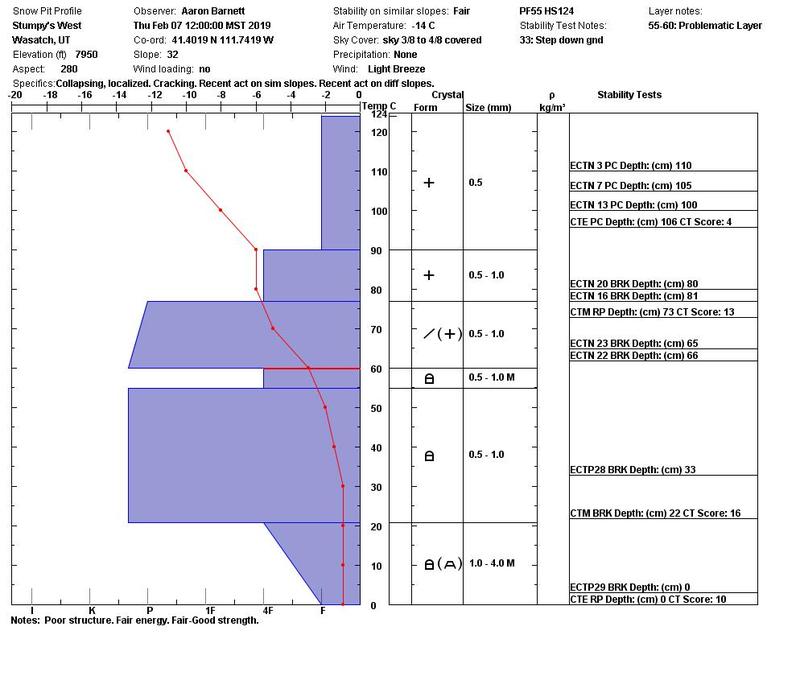 Comments
While a guide was setting a left hand rail for clients they remotely triggered a small wind slab that stepped down to basal facets on a NW slope at 8,500 feet. The guided group safely descended the low angle terrain to the skier's right of the guide's handrail. This aspect and elevation had a thin, <100 cm, snow pack prior to our recent storm event. Prior to the storm event similar aspects and elevations demonstrated poor structure, fair-good strength, and fair-good energy.
This event highlights the hazard created by recent loading on slopes that had previously demonstrated difficult to trigger, non planer, broken results in stability tests. Any slope that had a thin snow pack prior to the recent storm event is to be approached with extreme caution due to the current deep slab avalanche problem.
This cross loaded slope broke on weak faceted snow just above the ground.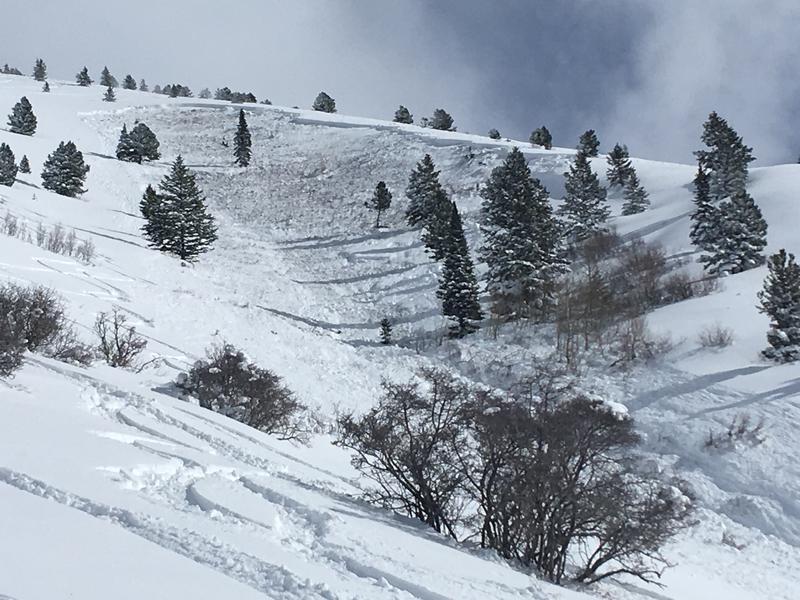 SS-ASu-R3D2+ G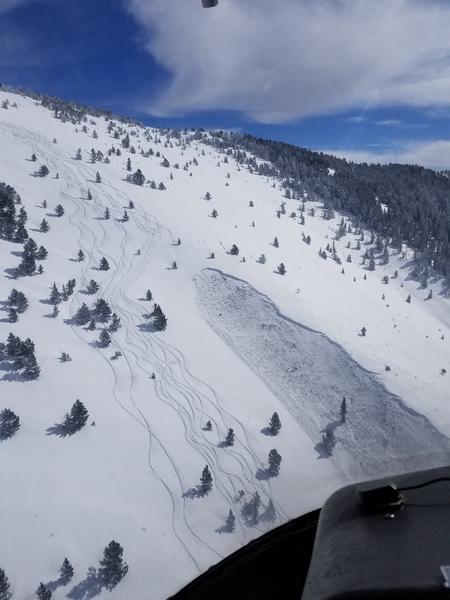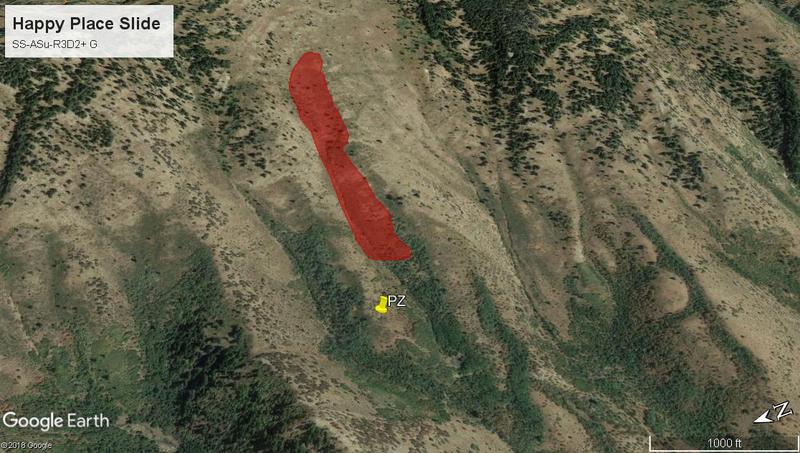 Coordinates