Observer Name
Brackelsberg
Observation Date
Avalanche Date
Region
Smith-Moorehouse
Location Name or Route
Smith and Morehouse
Elevation
10,000'
Aspect
East
Slope Angle
30°
Trigger
Natural
Avalanche Type
Dry Loose
Avalanche Problem
New Snow
Weak Layer
New Snow/Old Snow Interface
Depth
6"
Width
50'
Vertical
1,500'
Comments
There was a mid-day natural avalanche cycle west of Smith and Morehouse Reservoir. We observed numerous small natural slides that averaged 50' wide and would run around 100'. These ranged from 4-8" deep. This activity was observed from 10,000' down to around 8,500'.
We also triggered 1 slide with a ski that was around 8" deep and ran ~300'.
All activity was in treed areas.
The map below indicates the location of the activity we observed.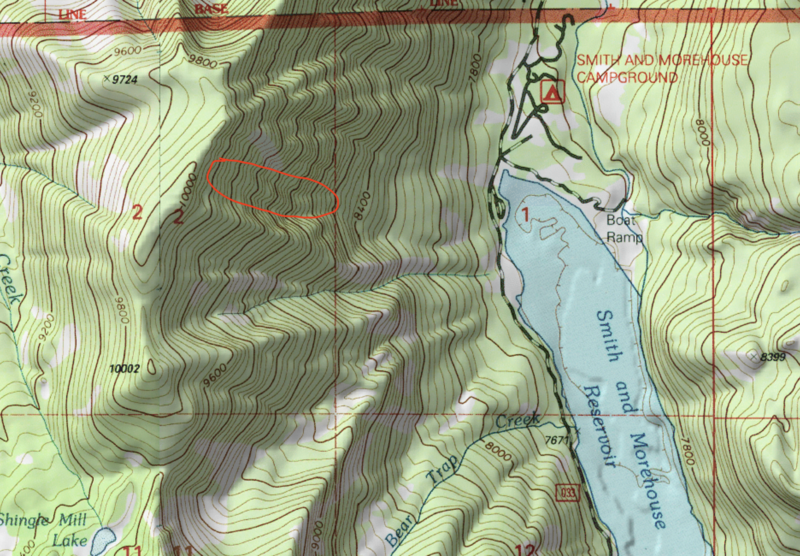 Coordinates