Observer Name
Wilson, Covington
Observation Date
Wednesday, January 9, 2019
Avalanche Date
Region
Bunnels
Location Name or Route
Big Springs/Bunnels
Elevation
9,000'
Aspect
East
Slope Angle
37°
Trigger
Natural
Avalanche Type
Soft Slab
Weak Layer
New Snow/Old Snow Interface
Depth
18"
Width
100'
Vertical
250'
Comments
Info above estimated/averaged.  Weak layer not known, but a collapse earlier in the day was at the old/new interface.  
From the Bunnels weather station, could see 5 slab avalanches in the 8800 to 9200' elevation band, NE through E through SE facing.  Appeared that some had occurred mid-storm and filled in, while 2 appeared more recent, perhaps with yesterday's solar heating.   At higher elevations debris fans were buried but visible, but we couldn't see crown lines.  Not sure if the avalanches were soft slabs that are now too filled-in to discern, or if the piles represent loose graupel flow...hoping the heli-ops got a better view than we did!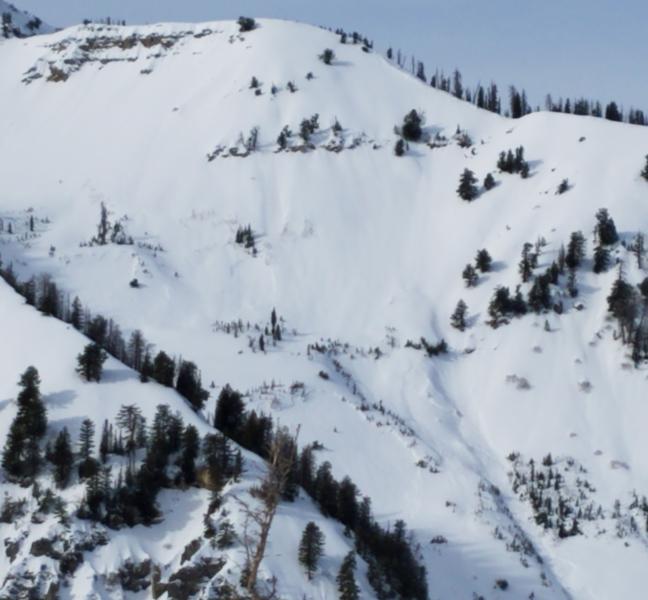 Comments
Snow Slide Junior on the south side (north facing) of hwy 189 through Provo Canyon slid during the storm (Sunday).  This small path none-the-less put debris on the Provo River Parkway Trail--a paved pedestrian route.  Demonstrates how a big storm event like this can impact folks who might not follow the Avalanche Advisory.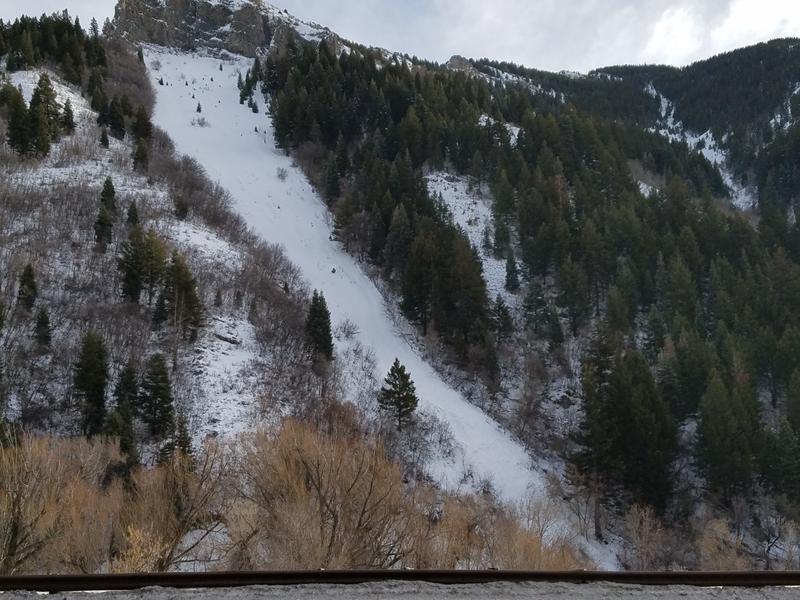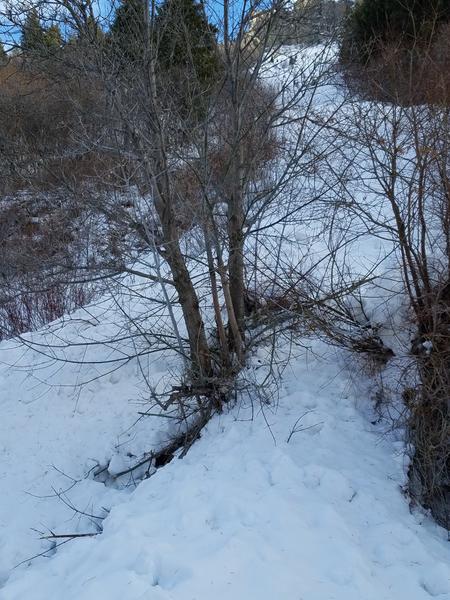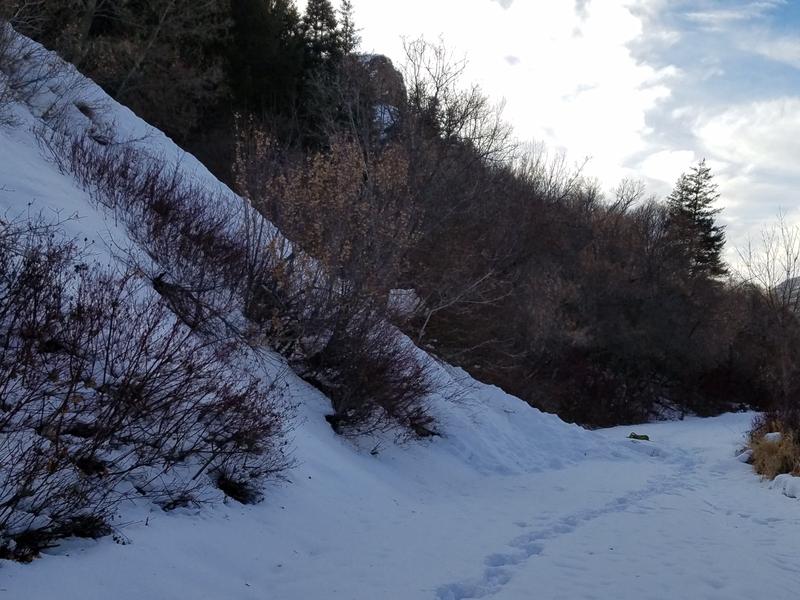 Comments
We had one collapse on a small north facing slope at 6600, and the crack went down to a weak layer at the old/new interface.  
No other signs of instability on our primarily south and east-facing tour up to the Bunnels ridge.
1-2 cm melt crust on S was hard in the morning, but soft--at least at lower elevations--by early afternoon.
Warm temps, moderate wind from south was transporting snow across the ridge line.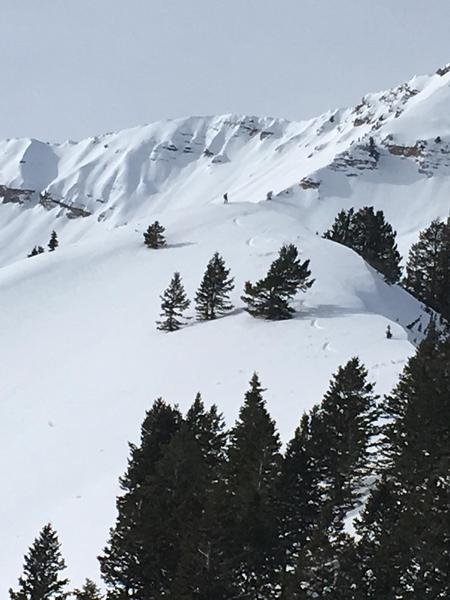 Coordinates