Observer Name
Hayden
Observation Date
Avalanche Date
Region
Toledo Shoulder
Location Name or Route
Toledo Shoulder
Elevation
9,800'
Aspect
South
Trigger
Natural
Avalanche Type
Wet Loose
Avalanche Problem
Wet Snow
Weak Layer
Wet grains
Depth
5"
Width
20'
Comments
On our way up to Cardiff Pass this morning we noticed two small point release avalanches below the cliff bands directly east of Cardiff Pass. It seemed that they likely occurred sometime late in the day on Thursday.
Later in the day when our party returned back over Cardiff Pass we noted that there was an additional, larger slide that occurred on the same slope just a few hundred yards to the East. This slide was much larger in size and seemed resemble a wet slab more than than a wet loose avalanche. We did not formally measure the size of the track, crown and debris pile, but I would guess the slide to be 4-7" deep, 20 feet wide, and running for 250 vertical feet. I did not notice any sign of a skier or snowboarder triggering the slide, and it seems likely that it was triggered naturally.
The photos below show the smaller slides that we observed in the morning and then a close up of the larger avalanche that must have occurred sometime today between 9:30am and 3:00pm.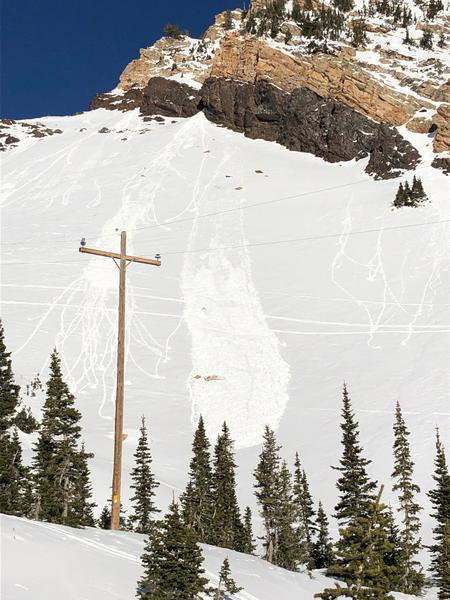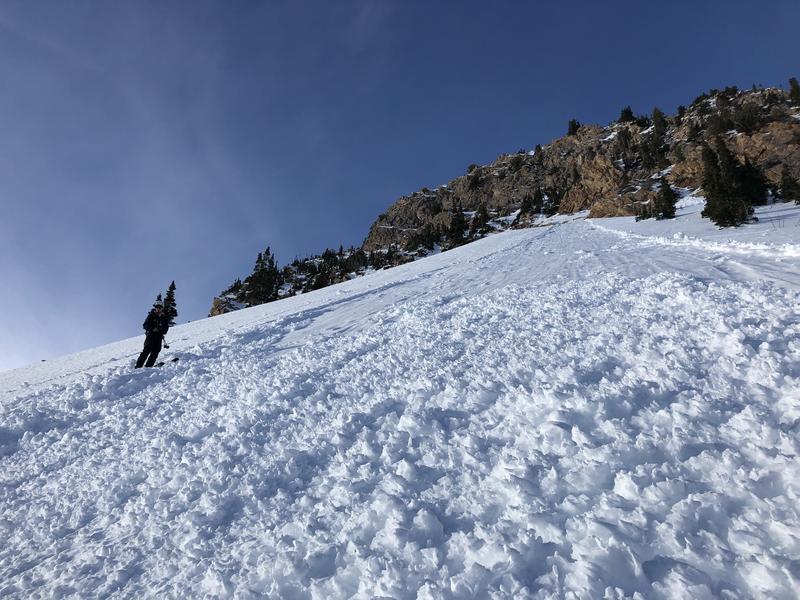 Coordinates