Observer Name
Noel Stewart
Observation Date
Avalanche Date
Region
Salt Lake » Little Cottonwood Canyon » Cardiff Bowl
Location Name or Route
Cardiff Pass
Elevation
9,600'
Aspect
Southeast
Slope Angle
39°
Trigger
Skier
Trigger: additional info
Unintentionally Triggered
Avalanche Type
Soft Slab
Avalanche Problem
New Snow
Weak Layer
New Snow/Old Snow Interface
Depth
13"
Width
100'
Vertical
300'
Carried
1
Caught
1
Buried - Partly
1
Comments
Cardiff Pass; Cardiff Shoulder: Party of one: Avalanched on ski cut broke through trees. So took a different line and slab let loose while skiing the line. Heavy snow got churned up like Rodeo time, as well partial burial (did not deploy airpack but not easy getting free). Ejected from both skis and had to dig to find skis and poles. This was operator error, I should have taken a less steep line. Everything 39 and steeper was going all the way even through the trees, impressive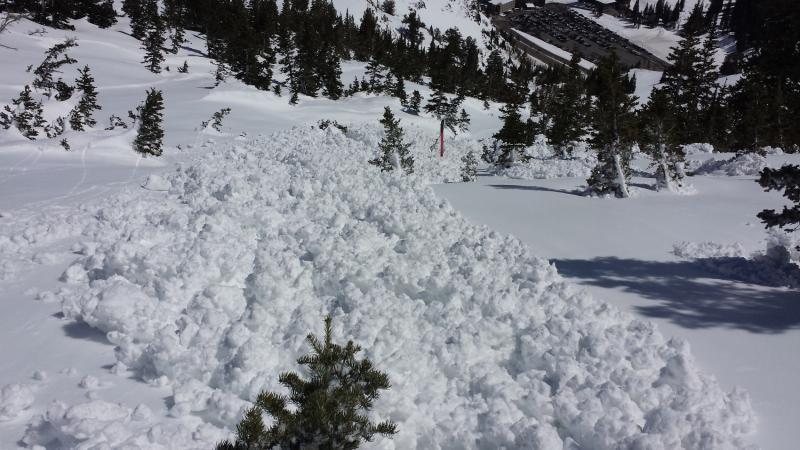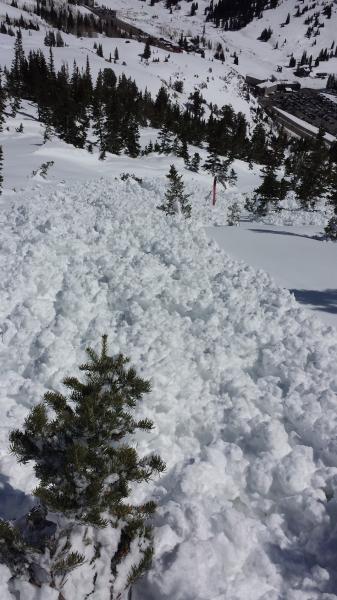 Comments
So, don't go there; lines look inviting but death slide while getting wrangled feel like a bar brawl. Never been in one because don't drink, but got worked over for sure including whacking a few trees.
Comments
The snow up there is scary, I skied down the run out zone to get off because everything i touched was letting loose. Forecaster note/photo below: arrows showing skier triggered slides in what I think is the area of this slide.