Observer Name
Craig Gordon/Dave Kikkert
Observation Date
Avalanche Date
Region
Weber Canyon
Location Name or Route
Upper Weber Canyon
Elevation
10400
Aspect
Northeast
Slope Angle
38
Trigger
Snowboarder
Trigger: additional info
Unintentionally Triggered
Avalanche Type
Hard Slab
Avalanche Problem
Persistent Weak Layer
Weak Layer
Facets
Depth
2.5'
Width
200
Vertical
300
Carried
1
Caught
1
Comments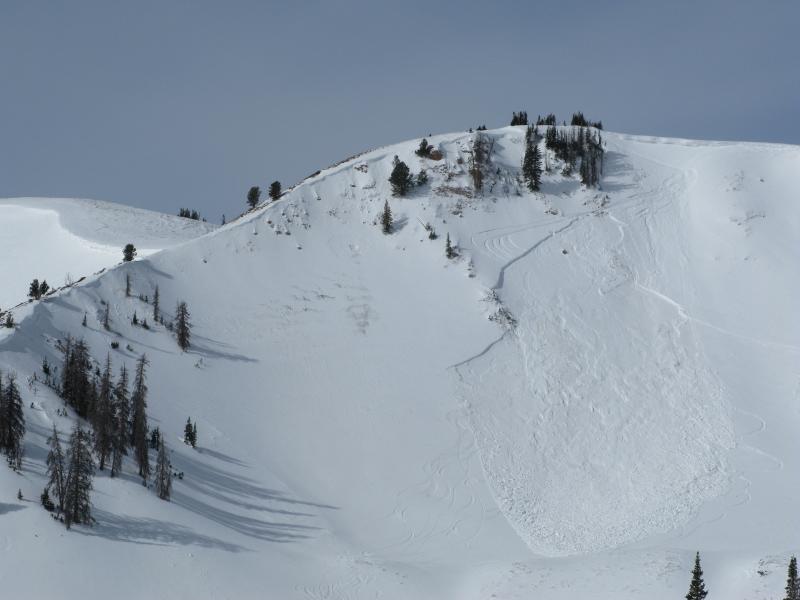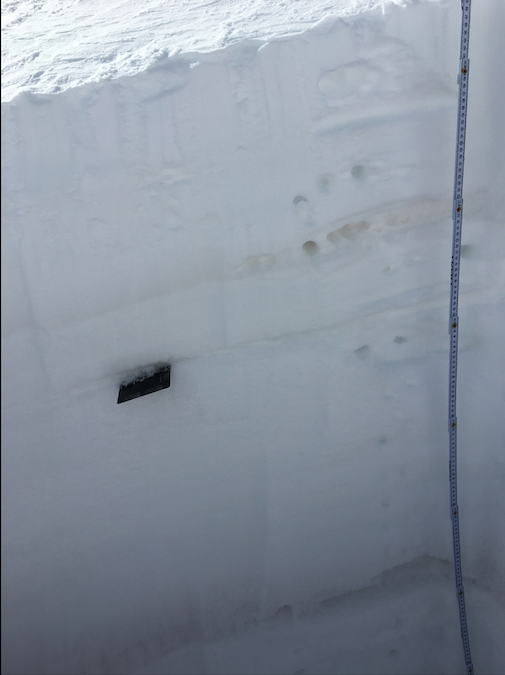 8th person on this slope, collapsed the slab near a rock feature buried under the snowpack. Fortunately, everyone came out on top at the end of the day.
Top image- overview of slide path
Middle image- likely trigger point... rock that was barely covered with very weak snow.
Bottom image- unlike recent avalanches in the Wasatch which have failed near the prominent dust layer, Uinta avalanches are breaking beneath that, on a facet/crust sandwich.