Observer Name
Casey/ Craig Gordon/ Ted Scroggin
Observation Date
Avalanche Date
Region
Humpy Peak
Location Name or Route
Humpy Creek
Elevation
10300
Aspect
Northeast
Slope Angle
36
Trigger
Snowmobiler
Trigger: additional info
Unintentionally Triggered
Avalanche Type
Hard Slab
Avalanche Problem
Persistent Weak Layer
Weak Layer
Facets
Depth
4'
Width
70
Vertical
250
Comments
Ted and I visited the site today and found a relatively shallow snowpack for early March.  Witness reported it was the 4th time up the slope. Sledder triggered slide mid-slope where the terrain gets slightly steeper. Snowmobiler was able to outrun the avalanche.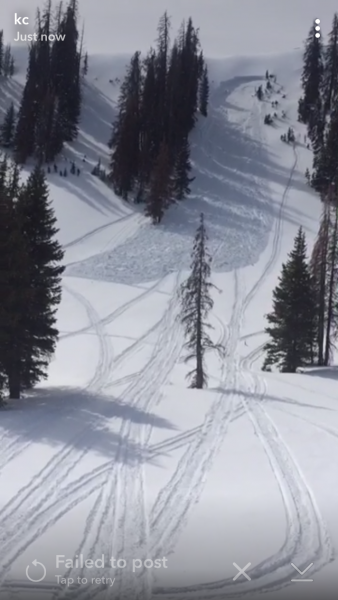 Comments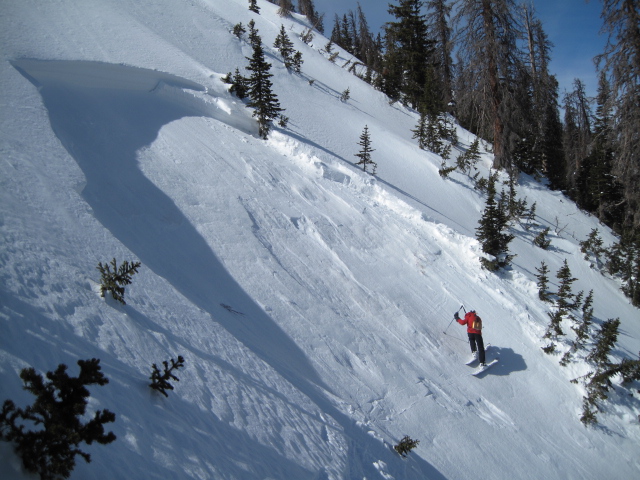 Craig crawling around on the bed surface.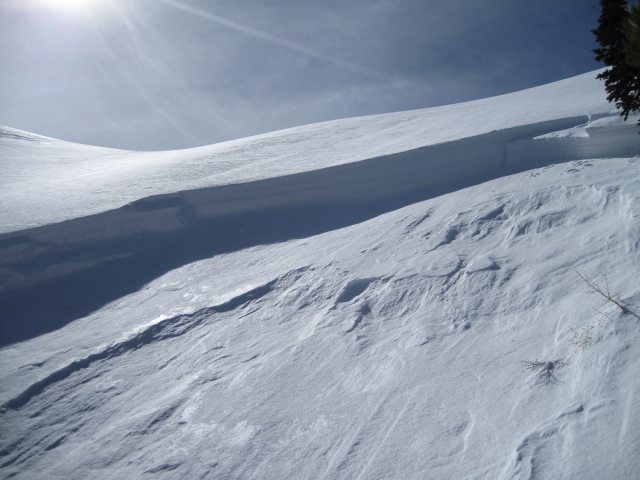 Looking up at the crown which was 3'-4' deep and approx 75 wide, running 250' vertically.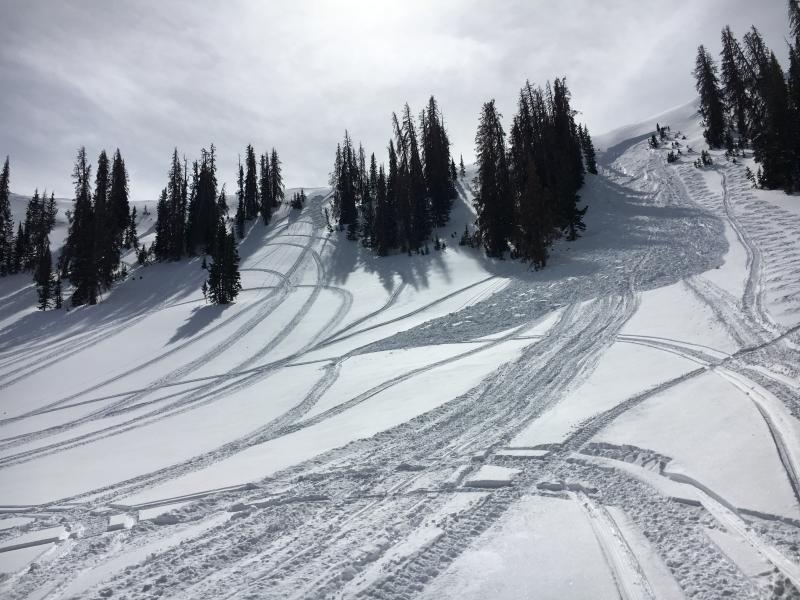 Overview from the bottom up. Curious that adjacent slopes with similar terrain characteristics didn't avalanche. 
Coordinates