Observer Name
Meisenheimer
Observation Date
Avalanche Date
Region
Major Evans Gulch
Location Name or Route
Major Evans Gulch
Elevation
9800
Aspect
Northeast
Slope Angle
40
Trigger
Snowmobiler
Trigger: additional info
Unintentionally Triggered
Avalanche Type
Hard Slab
Avalanche Problem
Persistent Weak Layer
Weak Layer
Facets
Depth
3'
Width
500
Vertical
500
Carried
1
Caught
1
Buried - Partly
1
Accident and Rescue Summary
One snowmobiler was hill climbing while his partner was watching at the bottom. As the snowmobiler was just about at the end of his highmark the avalanche fractured - it broke about 300' to his right and 200' to his left and he was unable to make it up to the ridge. He was thrown from his machine and deployed his airbag. As the avalanche came to a stop he was buried to his waist. His sled was fully buried.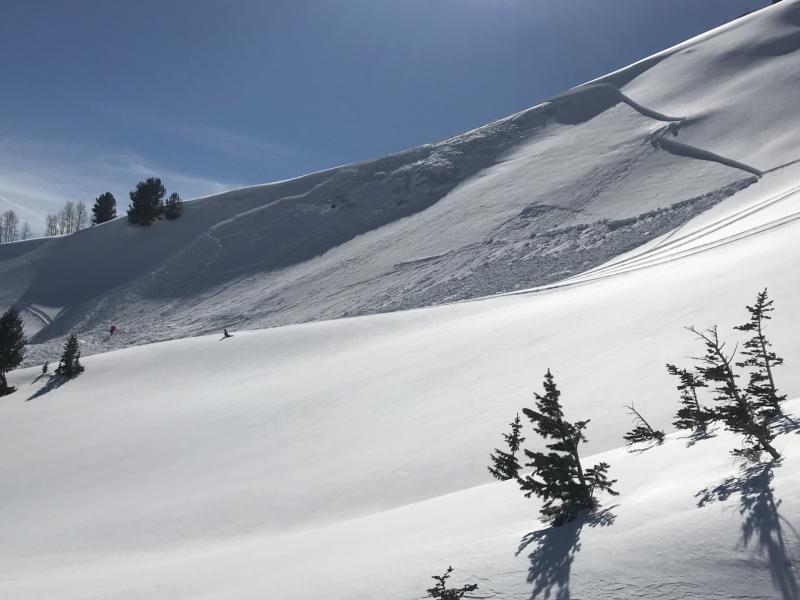 Terrain Summary
This was a steep 40° NE facing slope at 9800' in elevation. The Southerly winds likely added more snow to this slope as there is a large fetch zone on the other side of the ridge that is perfect for wind loading onto a NE aspect.
The avalanche stopped abruptly on a short bench where the debris piled up very deep.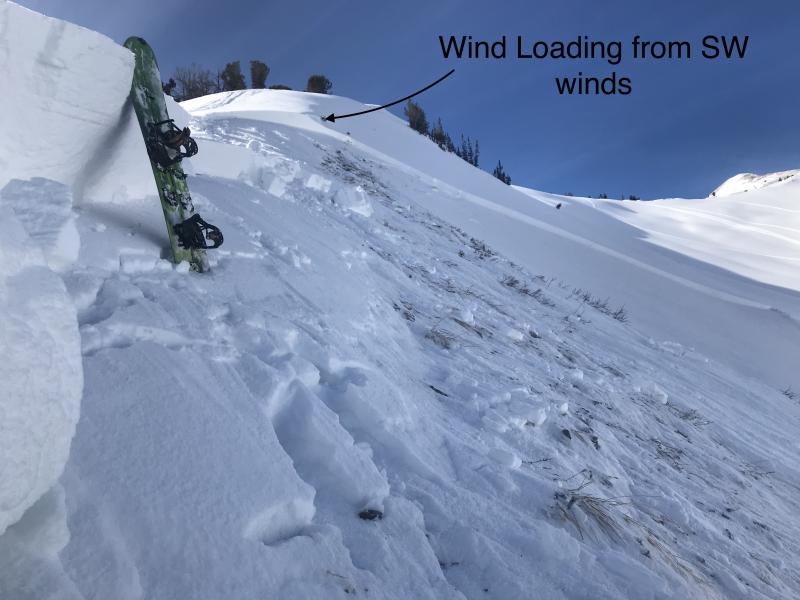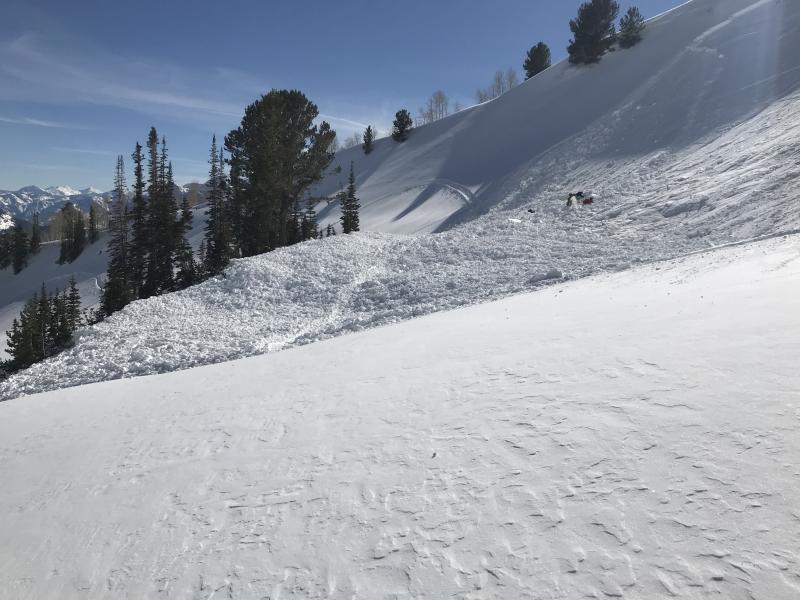 Video
Coordinates