Observer Name
Frank Waikart
Observation Date
Wednesday, February 28, 2018
Avalanche Date
Wednesday, February 28, 2018
Region
Ogden » Snowbasin Backcountry » Hells Canyon
Location Name or Route
Hells Canyon
Elevation
8,500'
Aspect
Northeast
Slope Angle
38°
Trigger
Skier
Trigger: additional info
Remotely Triggered
Avalanche Type
Soft Slab
Avalanche Problem
Persistent Weak Layer
Weak Layer
Facets
Depth
2'
Width
100'
Vertical
2,000'
Comments
This was one of two human triggered avalanches today in the Hells Canyon Area just outside the Snowbasin Ski Area Boundary.
This was a larger slide that runs into the same drainage as the first slide. This was called in by the party that triggered it and patrol responded but then found the other slide and searched that area knowing the reporting party was not caught in this slide.
Large D 3 running on facets in the lower snowpack.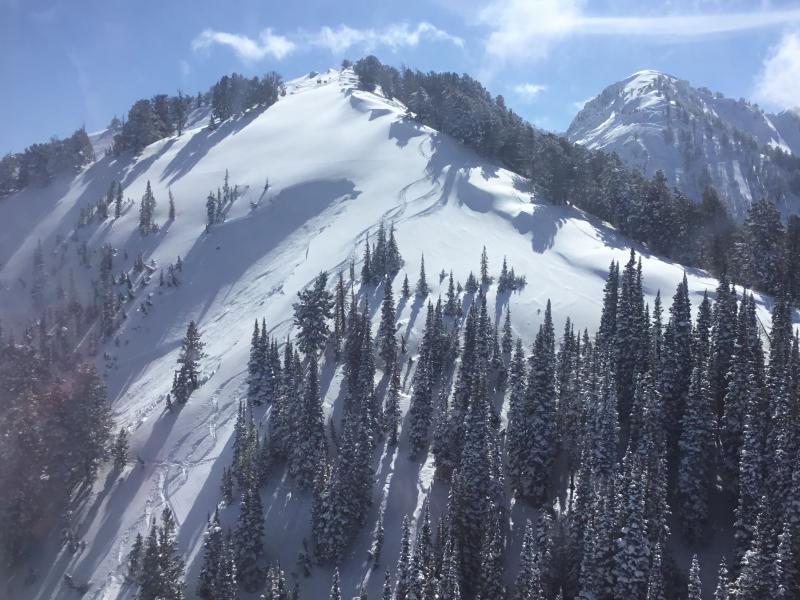 Coordinates