Observer Name
Frank Waikart
Observation Date
Wednesday, February 28, 2018
Avalanche Date
Wednesday, February 28, 2018
Region
Ogden » Snowbasin Backcountry » Hells Canyon
Location Name or Route
Hells Canyon
Elevation
8,500'
Aspect
North
Slope Angle
38°
Trigger
Snowboarder
Avalanche Type
Soft Slab
Avalanche Problem
Persistent Weak Layer
Weak Layer
Facets
Depth
18"
Width
40'
Vertical
2,000'
Carried
1
Caught
1
Comments
This was one of two human triggered avalanches in Hells Canyon today right outside the Snowbasin Ski Area Boundary.
D-3 was snowboarder triggered but person unknown at this time. From the tracks it looks like they were caught and carried 100' vertical feet and luckily escaped.
Forecaster note: unfortunately, the party did not contact ski patrol, and a search resulted.
1. Always call in triggered avalanches, especially those that are close to resorts, even if no one is caught.
2. Searches put the rescuers at risk.
3. Even if you are just out of bounds, feet from a resort boundary and can see the resort, backcountry terrain is different and has no avalanche mitigation work.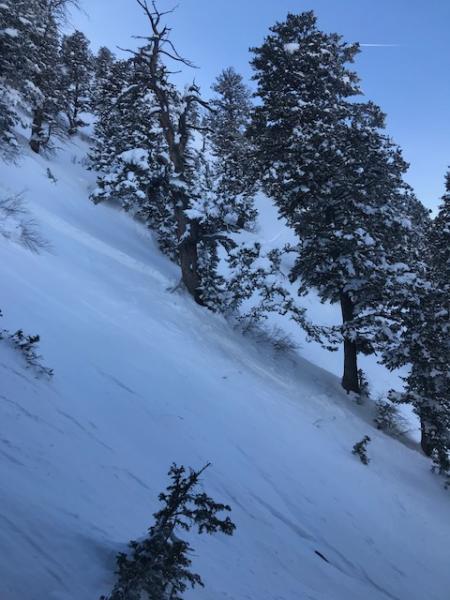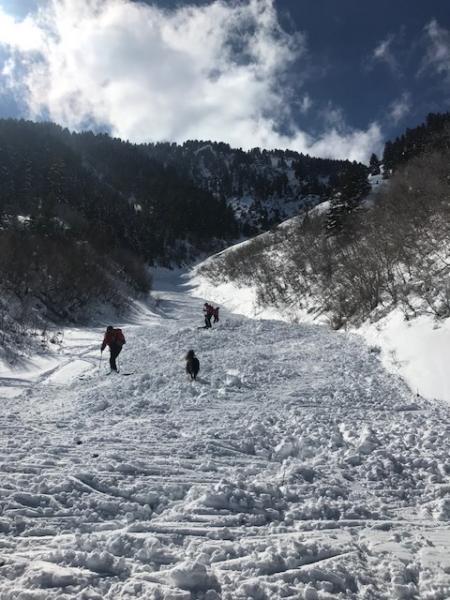 Coordinates