Observer Name
Craig Gordon
Observation Date
Saturday, February 24, 2018
Avalanche Date
Friday, February 23, 2018
Region
Chalk Creek
Location Name or Route
Chute 1
Elevation
10,400'
Aspect
Northeast
Slope Angle
37°
Trigger
Skier
Trigger: additional info
Unintentionally Triggered
Avalanche Type
Soft Slab
Avalanche Problem
Persistent Weak Layer
Weak Layer
Facets
Depth
12"
Width
100'
Vertical
450'
Comments
This avalanche was triggered by a slope cut about 30' off of the ridgeline. Of note... it's a repeater and slid close to the ground nearly a month ago.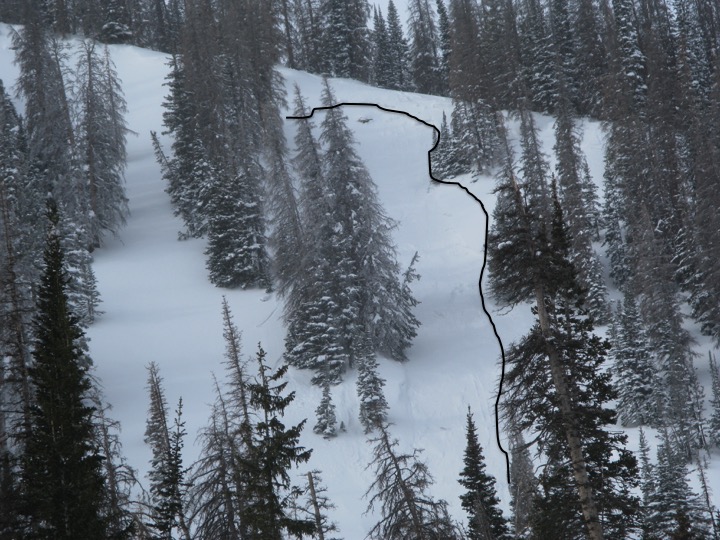 Because of the flat light, I superimposed the black line into the image to outline the crown.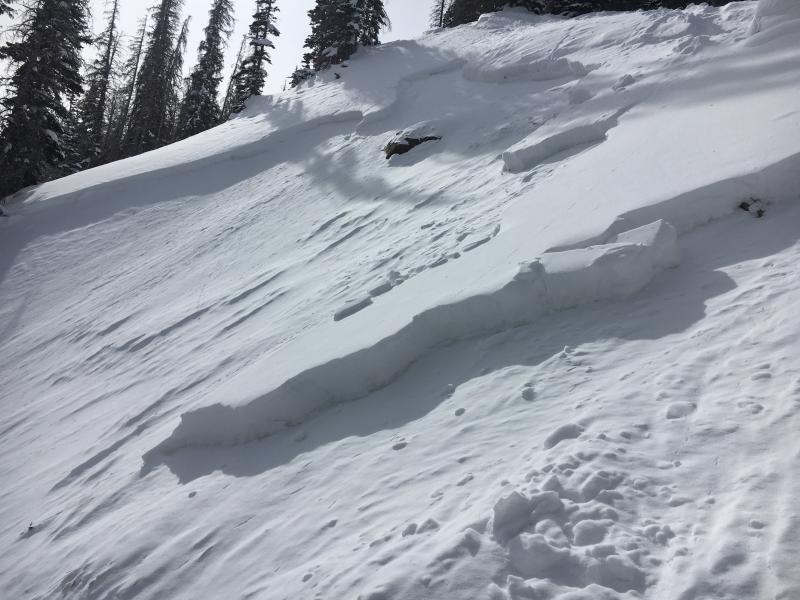 Shallow, yet well connected crown averaging a foot in depth and approx 100' wide. The soft slab avalanche failed on weak faceted snow formed during the mid winter dryspell.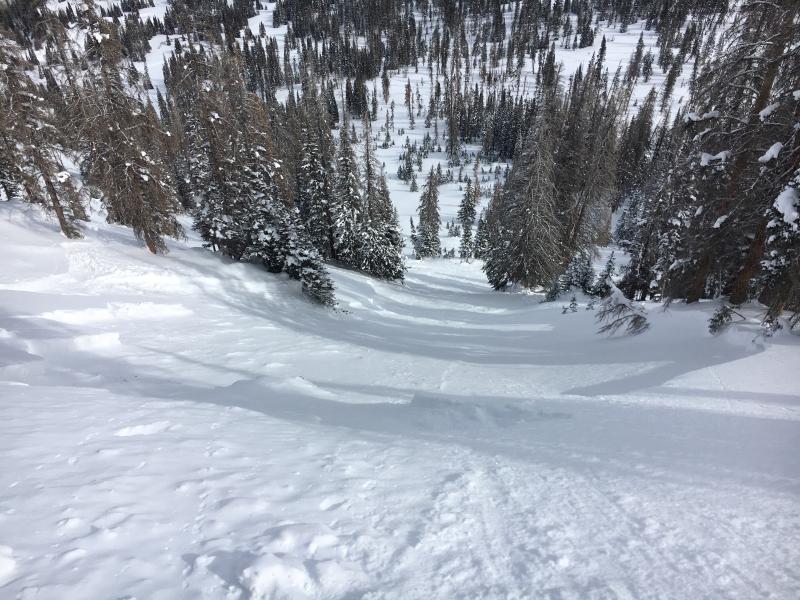 Looking down path, thsi avalanche would've ruined your day, slamming you into the trees below.
Video
Coordinates