Observer Name
Wilson, Hardesty
Observation Date
Avalanche Date
Region
Salt Lake » Big Cottonwood Canyon » Willows » West Willow
Location Name or Route
West Willow Ridge, Big Cottonwood
Elevation
9,500'
Aspect
East
Slope Angle
36°
Trigger
Skier
Trigger: additional info
Unintentionally Triggered
Avalanche Type
Soft Slab
Avalanche Problem
Persistent Weak Layer
Weak Layer
Facets
Depth
20"
Width
150'
Vertical
400'
Snow Profile Comments
Pit profile and extended column test on crown near entrance of tracks. ECTP on avalanche weak layer and on the interface between decomposing fragments and facets (where, in a different location, water had pooled!). In hindsight, wish we'd dug further from the flank so we could test a weak layer that might not have been collapsed.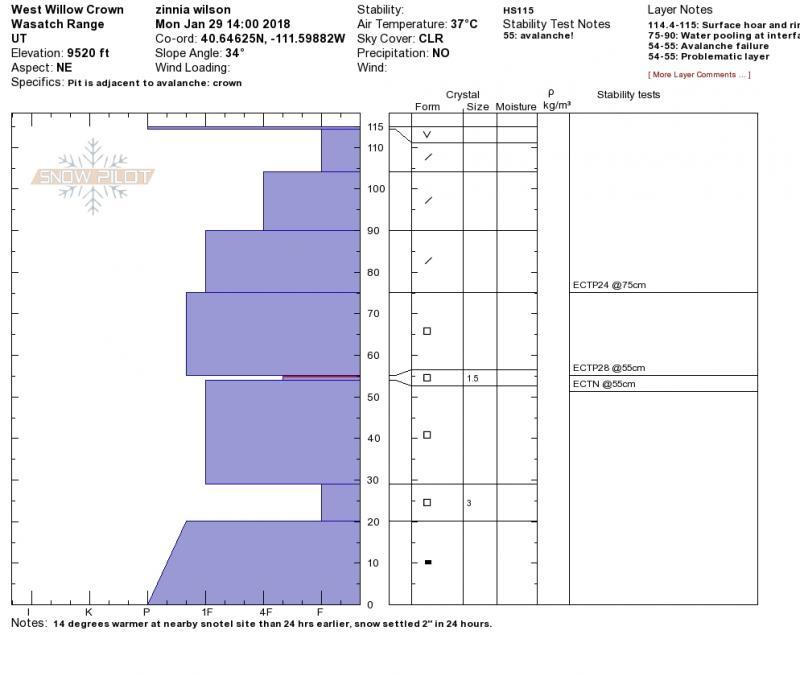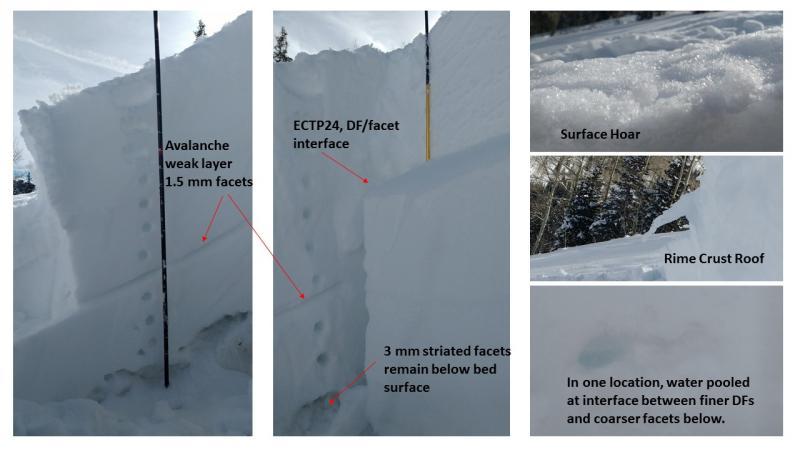 Comments
Mark White reported a slide in the same area on 12/23/17, so this looks to be a repeater slide. Slope wraps from East/ENE to Northeast, with the steepest sections reaching 39 degrees. Pulled out over 100' wide...On the skiers right we saw no sign of the stauchwall, to skiers left it was evident 3/4 of the way up the slope. Despite the intense southwest winds with frontal passage on Thursday, neither the slope nor the ridge above showed evidence of wind slab or heavy loading. Slide was reportedly triggered unintentionally by an experienced skier. Skier reported seeing skin track and 5 new tracks on the slope before he skied. After skiing past the convexity he triggered the slide and was able to escape to safety on skiers left, 200' below the crown. Had he been caught (or had the slide pulled out on the skinning party), results could have included battery on trees in the choke, or burial in the 2.5 meter debris pile. Toe of debris ran well onto flat ground, at 26 degrees from the crown. What caused the avalanche to pull out on the skier yesterday afternoon and not on the earlier party is a tantalizing mystery!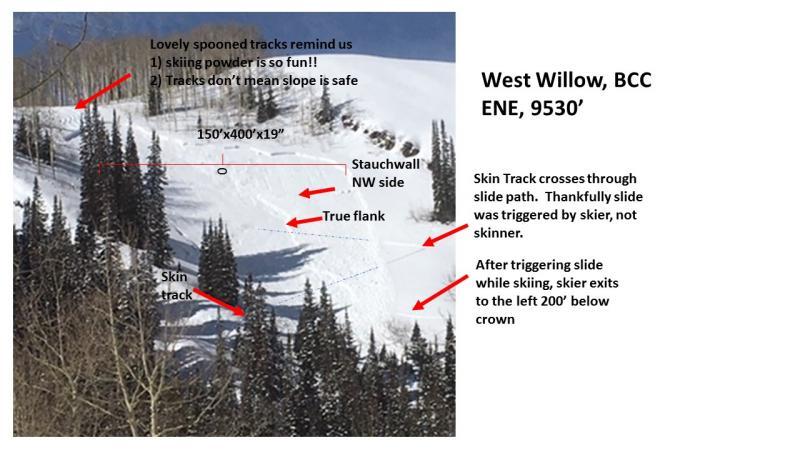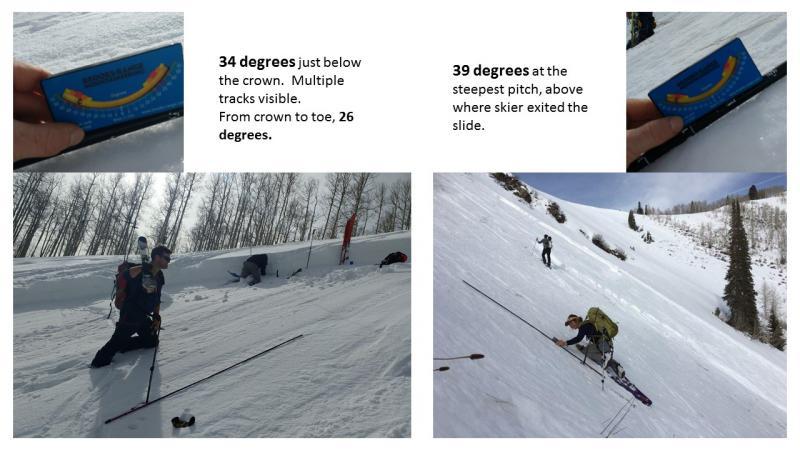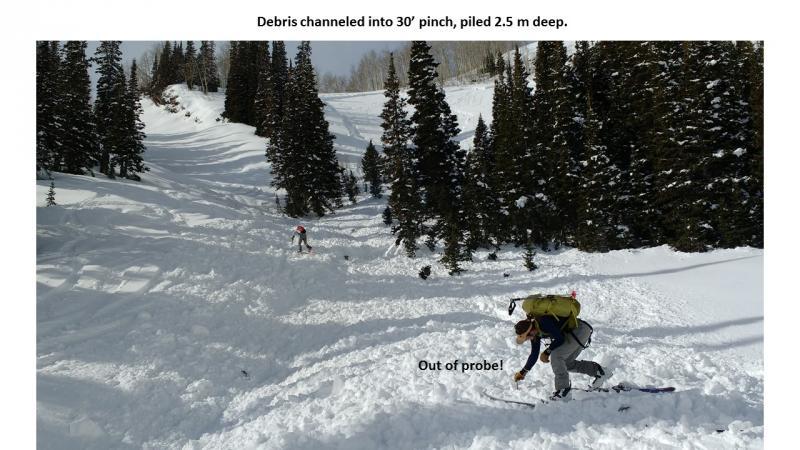 Comments
cool fractures in the snow even down adjacent to the runout
Video
Coordinates