Observer Name
Ted Scroggin
Observation Date
Tuesday, January 16, 2018
Avalanche Date
Region
Uintas
Location Name or Route
Yamaha Hill
Elevation
10,000'
Aspect
Northeast
Slope Angle
36°
Trigger
Snowmobiler
Trigger: additional info
Unintentionally Triggered
Avalanche Type
Hard Slab
Avalanche Problem
Persistent Weak Layer
Weak Layer
Facets
Depth
6'
Width
500'
Vertical
700'
Comments
Unsure of the day when this slide happened, but my guess is not more than a day or two old. Likely scenario is someone rolled up low on the slope near some bushes or thin spot and collapsed the slope and pulled out a decent size avalanche.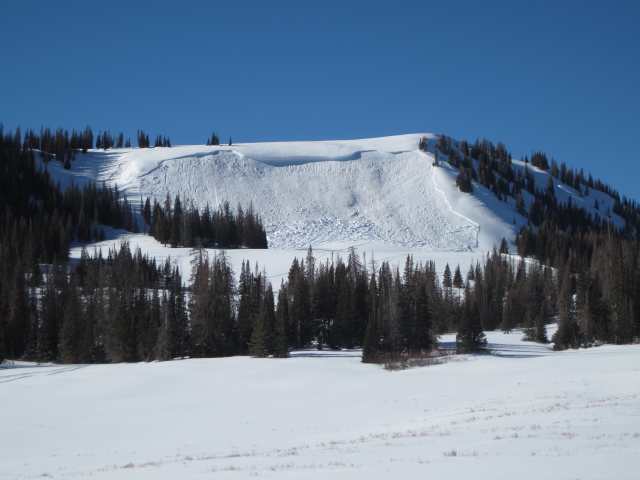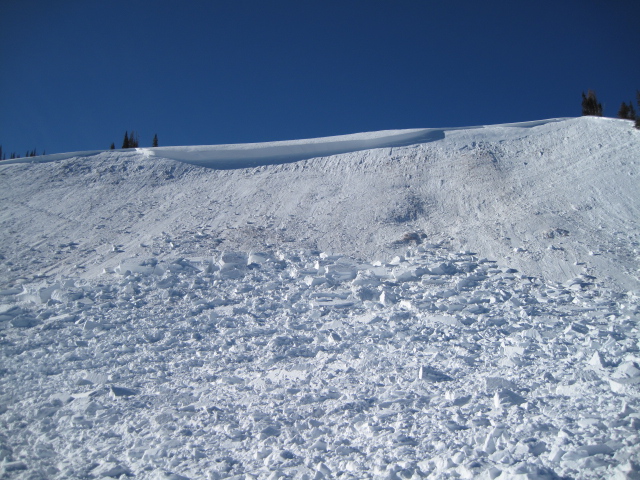 Comments
1. Some huge hard slab chunks 2. Weak layer is the sugary faceted snow above the buried crust 3. In some places the avalanche stepped down into old early season snow near the ground 4. Decent size avalanche and not something you would want to get caught in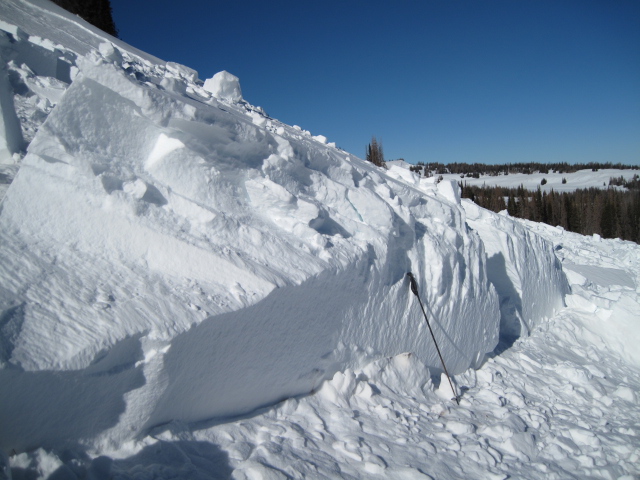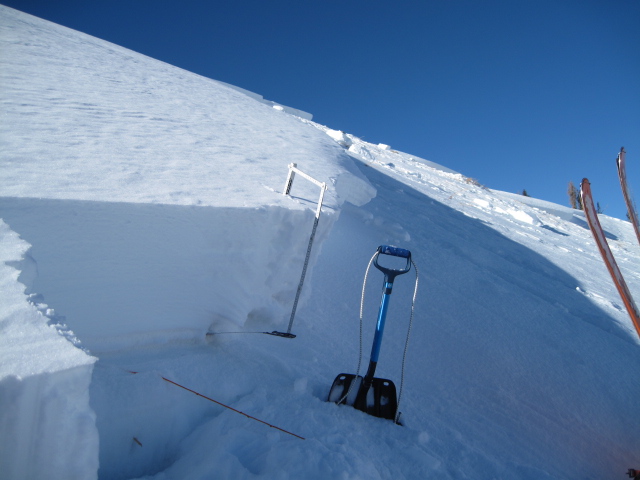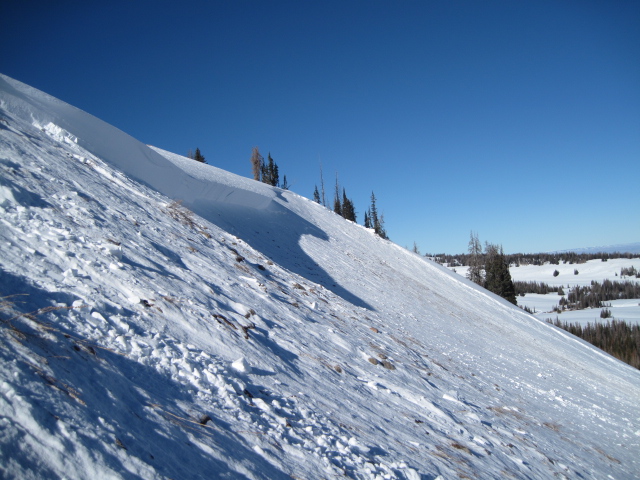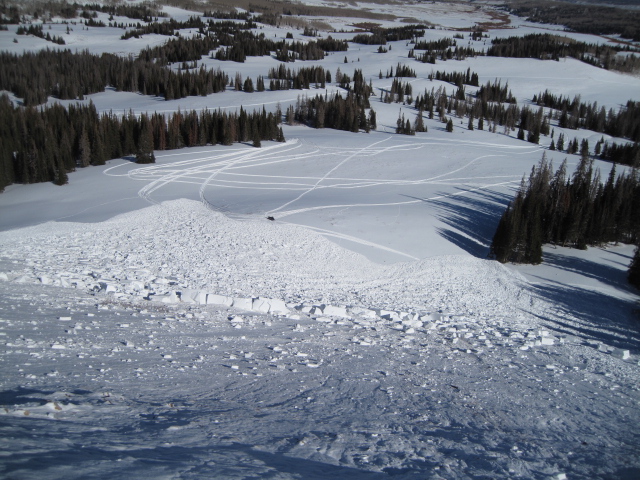 Comments
Avalanche was likely triggered from a thin spot near the bottom of the slope and once the weak layer collapsed, a large connected piece of snow released.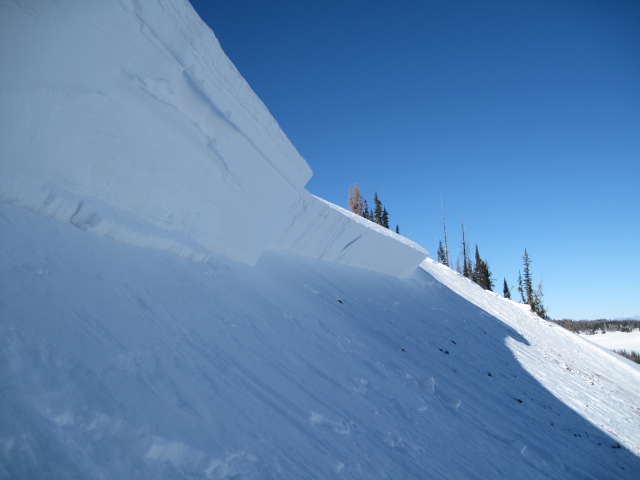 Video
Coordinates