Observer Name
Bo Torrey, Cody Hughes, Allison Conover, Ian Nelson, Kyle R.
Observation Date
Saturday, January 13, 2018
Avalanche Date
Saturday, January 13, 2018
Region
Grizzly Gulch
Location Name or Route
Grizzly Gulch
Elevation
9,200'
Aspect
Northwest
Slope Angle
35°
Trigger
Snowboarder
Trigger: additional info
Unintentionally Triggered
Avalanche Type
Soft Slab
Avalanche Problem
Persistent Weak Layer
Weak Layer
Facets
Depth
2.5'
Width
100'
Vertical
70'
Comments
Noticed these 2 slides around 9:30am 1/13/18. Went back at the end of the day to check it out up close. You can see the track cutting across the top of the slope. They were able to escape the slab and avoid being carried. There was no evidence of them dropping onto the bed surface. They must have been able to maintain their speed before the farthest lookers left portion of the crown broke away. Crown averaged 35 degrees and 2-2.5 ft deep 100 ft wide.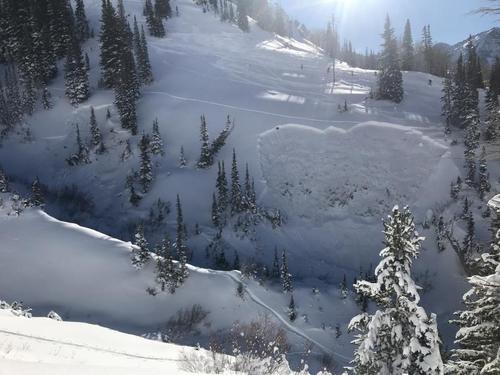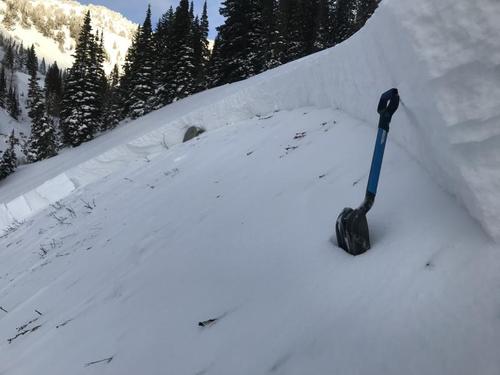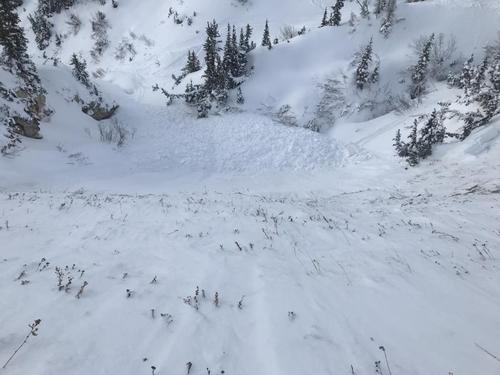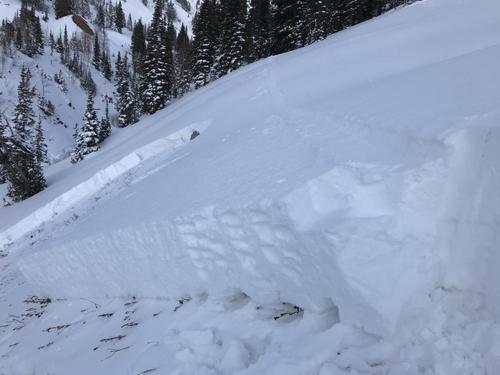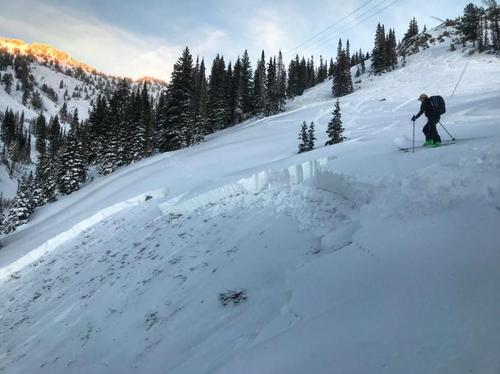 Coordinates