Observer Name
Weston Deutschlander
Observation Date
Friday, December 29, 2017
Avalanche Date
Friday, December 29, 2017
Region
Park City Ridgeline
Location Name or Route
Above Mother in Law Gully
Elevation
9,600'
Aspect
East
Slope Angle
Unknown
Trigger
Natural
Avalanche Type
Wet Loose
Avalanche Problem
Wet Snow
Weak Layer
New Snow/Old Snow Interface
Depth
unknown
Width
Unknown
Vertical
Unknown
Comments
On our exit out from our tour today we took a break near the top of Red Rock Chutes. Peering into the chutes noticed a wet point release step down and entrain a fair bit of snow.  Ran a suprising distance.
Comments
Close up of the debris. May not burry you but could definitely push you into something unwanted or rake you over some rocks.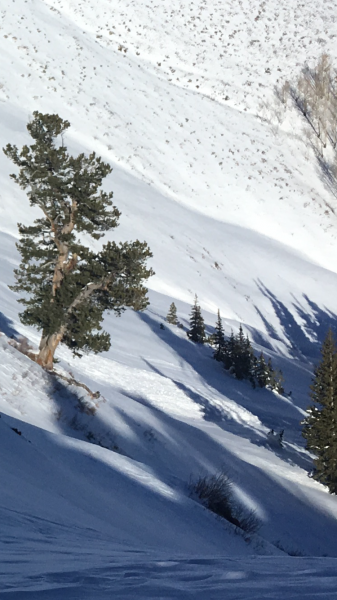 Comments
All it took was warm temps and a bit of sun on the red rock to get the party started.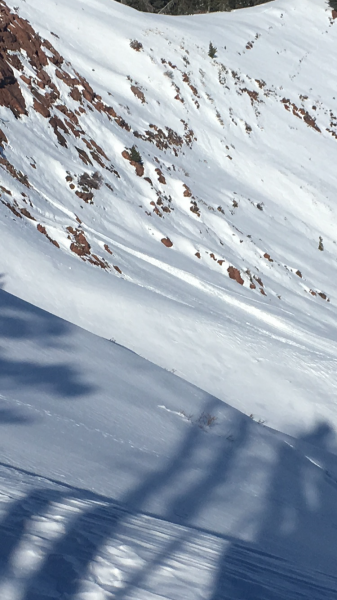 Coordinates