Observer Name
Meisenheimer/Catharine
Observation Date
Thursday, December 28, 2017
Avalanche Date
Wednesday, December 27, 2017
Region
Evergreen Ridge
Location Name or Route
Evergreen Ridge / Jim Klem
Elevation
9,200'
Aspect
Northeast
Slope Angle
39°
Trigger
Natural
Avalanche Type
Soft Slab
Avalanche Problem
Persistent Weak Layer
Weak Layer
Facets
Depth
15"
Width
400'
Vertical
350'
Comments
This avalanche occurred in the overnight/morning hours on the 27th of December. It was first seen the morning of the 27th at 7:30 am. Solitude ski patrol did perform a search of the area and concluded that nobody was involved in the avalanche.
We had two significant storms in late December - one on the 23rd and the other on the 25th that added additional weight to the slope. Wind on the night of the 27th likely caused additional loading to the slope - which was too weak to support the additional snow. The faceted snow (weak layer) was formed by dry and cold periods of weather in October, November, and December. 
A very special thanks to Solitude Snow Safety for having me out to look at this avalanche. What an amazing crew up there and thankful to work with the best in the business.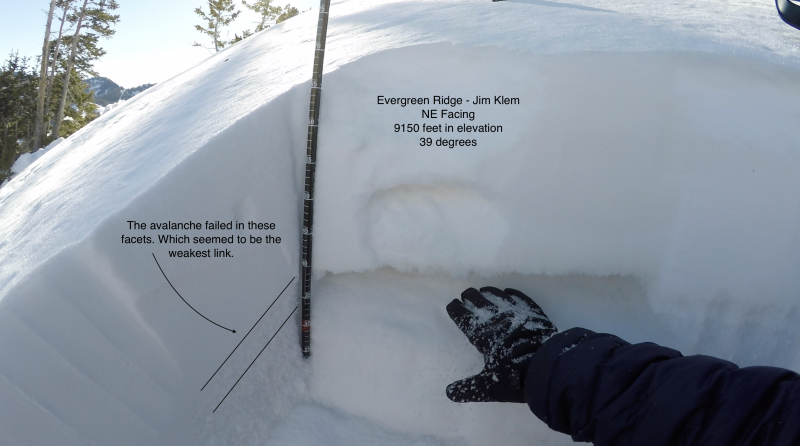 Comments
This photo is a view looking from the top of the slope. The orange line in the photo marks the toe of the debris.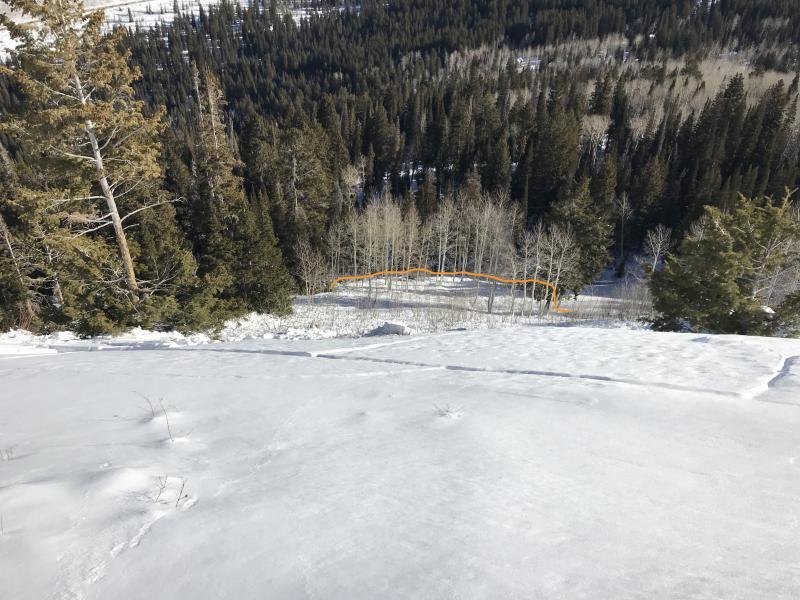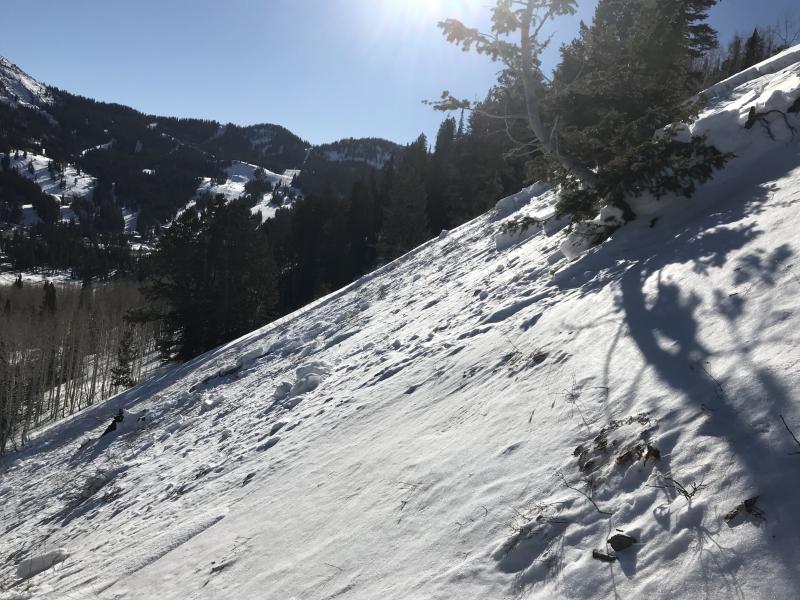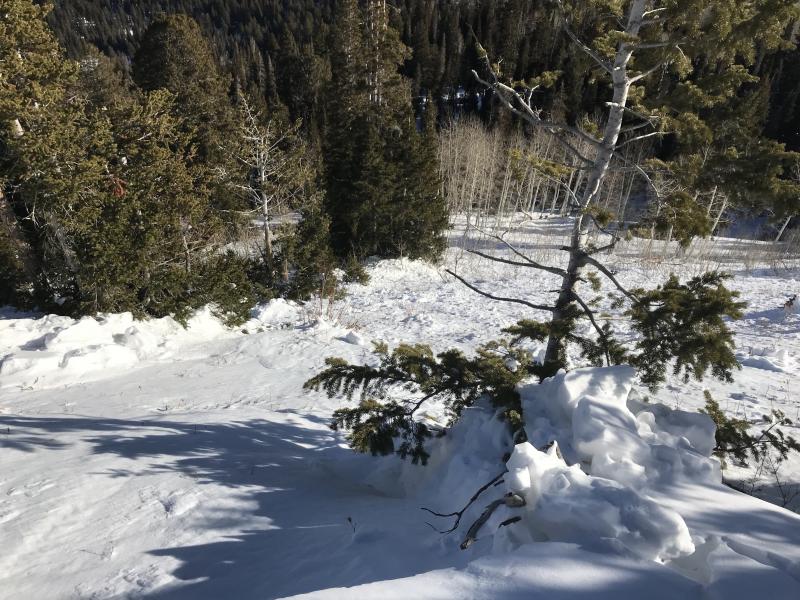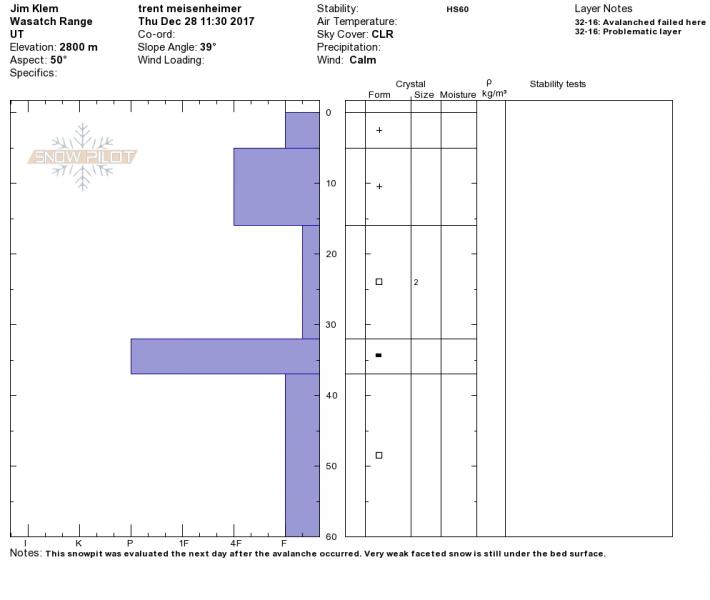 Coordinates