Observer Name
Brett Kobernik
Observation Date
Avalanche Date
Region
Canal Creek
Location Name or Route
Below the Big Shoe
Elevation
10,000'
Aspect
East
Trigger
Natural
Avalanche Type
Glide
Avalanche Problem
Gliding Snow
Width
100'
Vertical
600'
Comments
I noticed the glide crack in the photo below on Wednesday, March 22nd.  It opened up during the prolonged period of warm weather in mid March.  Other glide avalanches were noted around March 17th.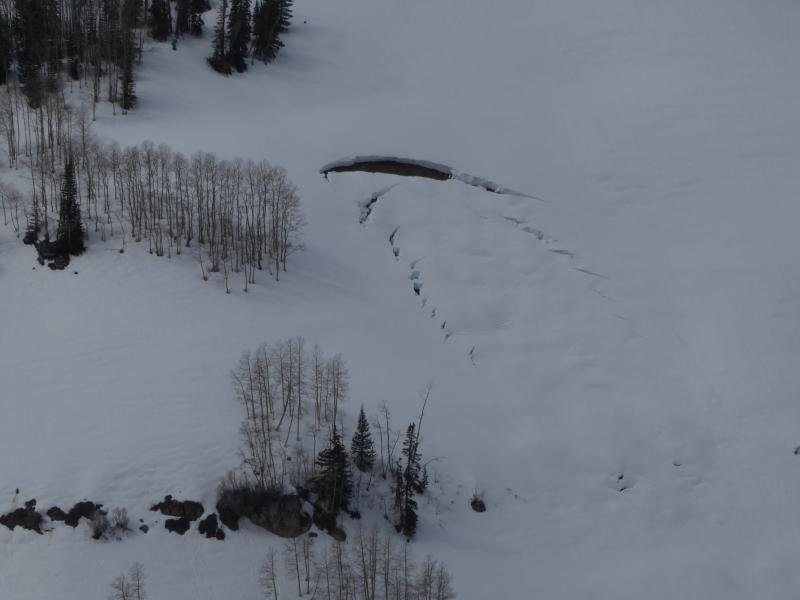 Comments
A storm moved through on Thursday, March 23rd adding 10 to 12" of new snow.  Since there is only a few inches of snow on the bed surface and debris in the photo below, this tells me that this avalanche released at the tail end of the snow storm.
I'm not sure that this avalanche actually fits into the "glide" category.  Glide avalanches have a characteristic of releasing on the ground.  It doesn't appear that this avalanched released on the ground.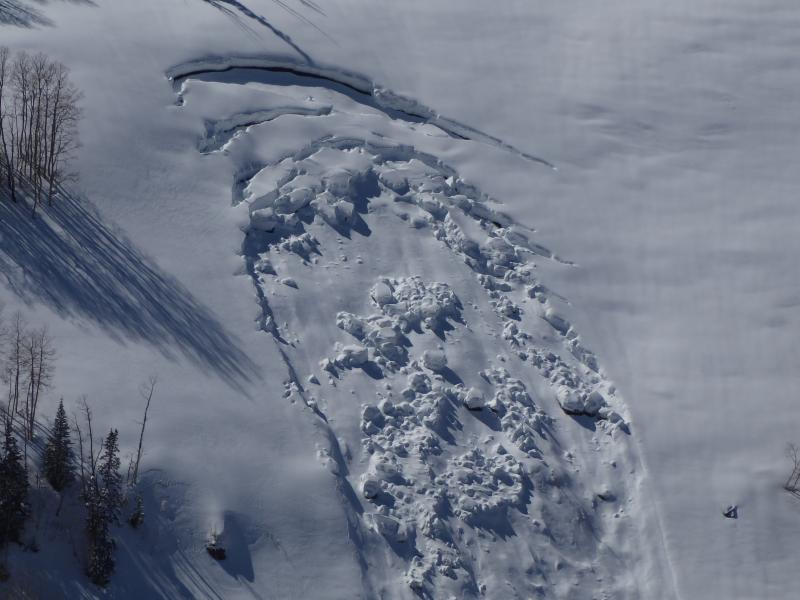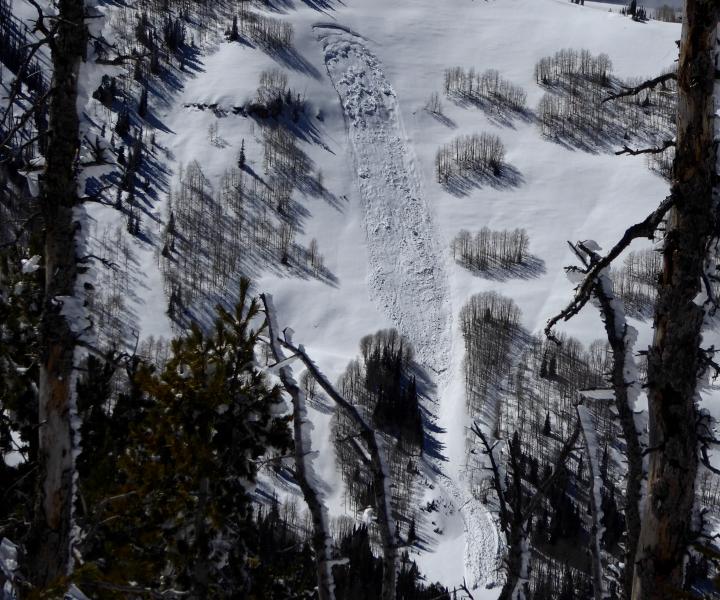 Coordinates