Observer Name
Logan S.
Observation Date
Avalanche Date
Region
PC Iron Mountain
Location Name or Route
Iron Mountain, Park City
Elevation
8,700'
Aspect
East
Slope Angle
30°
Trigger
Skier
Trigger: additional info
Unintentionally Triggered
Avalanche Type
Soft Slab
Avalanche Problem
Persistent Weak Layer
Weak Layer
Surface Hoar
Depth
unknown
Width
Unknown
Vertical
Unknown
Carried
1
Comments
Estimated Slope Angle: low 30 degree range. Estimated Depth:18" Estimated width: 35' Vertical: The angle was low with a flat outrun. The slide did not gain much momentum and ran approximately 90'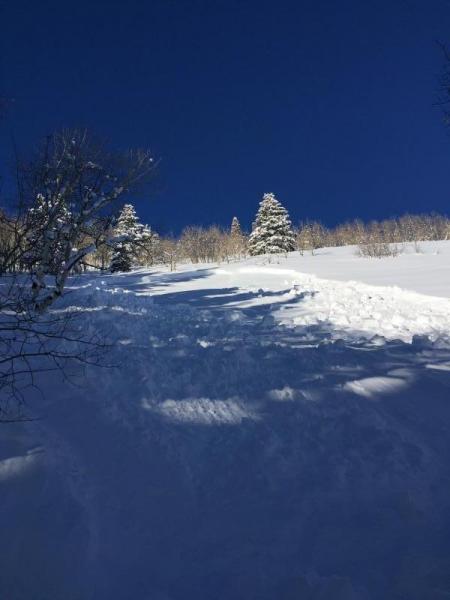 Comments
The Slide was triggered at in the bottom of the turn. I felt the skis break into the weak layer before seeing the surface shatter.
Coordinates