Observer Name
Logan J
Observation Date
Saturday, January 14, 2017
Avalanche Date
Saturday, January 14, 2017
Region
west porter
Location Name or Route
West Porter Fork
Elevation
9,500'
Aspect
East
Slope Angle
Unknown
Trigger
Unknown
Trigger: additional info
Cornice Triggered
Avalanche Type
Soft Slab
Avalanche Problem
New Snow
Weak Layer
Graupel
Depth
16"
Width
500'
Vertical
450'
Comments
Went up West Porter and dug a pit at 9000'. Noticed a graupel layer 40cm below the surface and I believe this is the same layer the slide failed on. After digging the pit and filling it in, continued up the skin track when I noticed debris coming towards me. It stopped a few hundred feet and I was unable to see the start zone. Raced up to the debris and performed a beacon search. I was unable to locate a signal and then performed an audible call. Someone from the ridge called down after sometime it was triggered by a cornice. I looked through the debris some more to confirm and did not see tracks in or out. Continued on to the ridge as I wanted to ask the person if it was kicked or naturally released. I would like to assume it was naturally released as it was in the sun, but I know the other skin track goes up to it as well. Is a good reminder about kicking cornices in terrain you can not visually see the run out.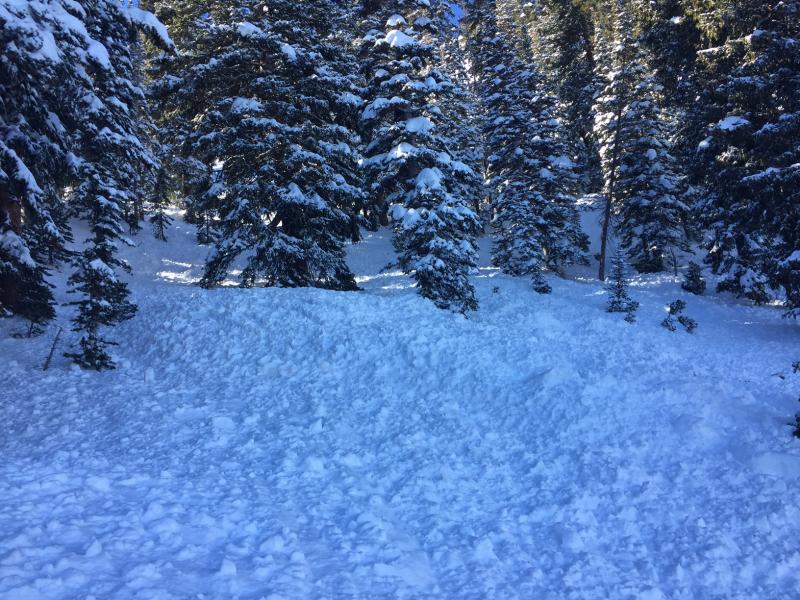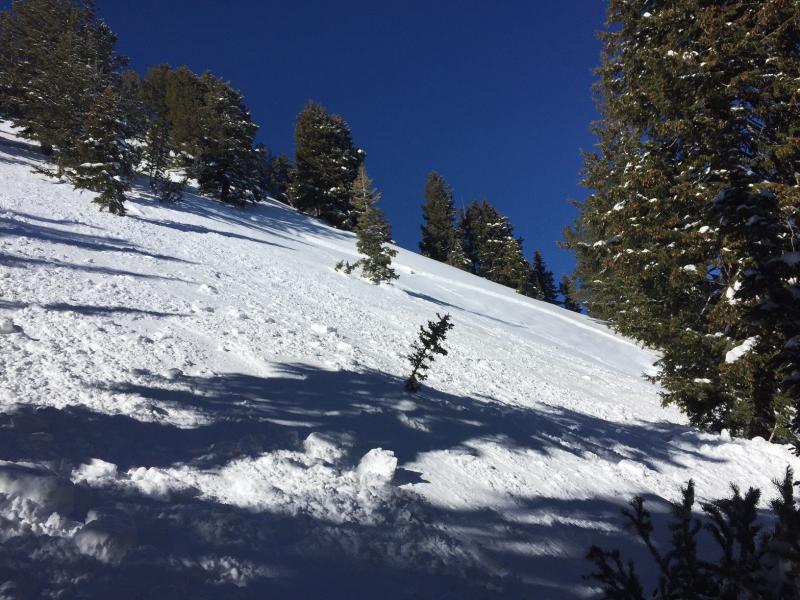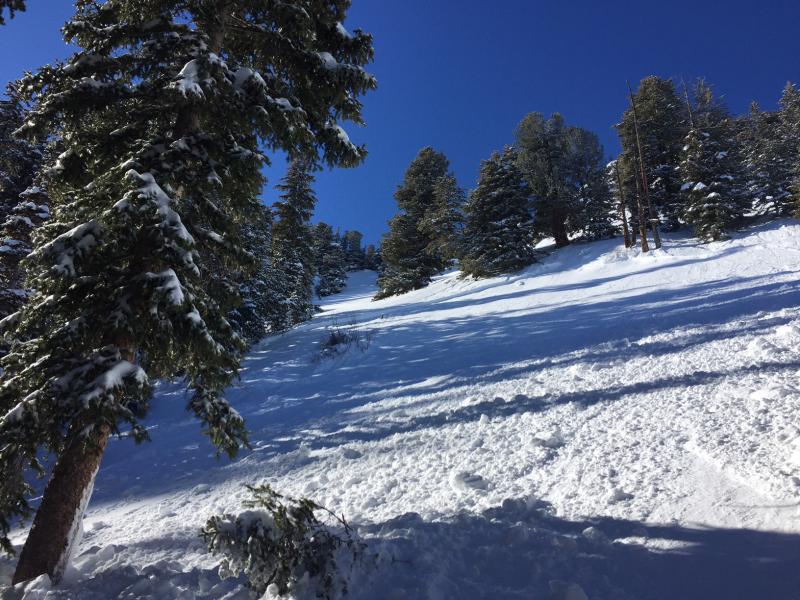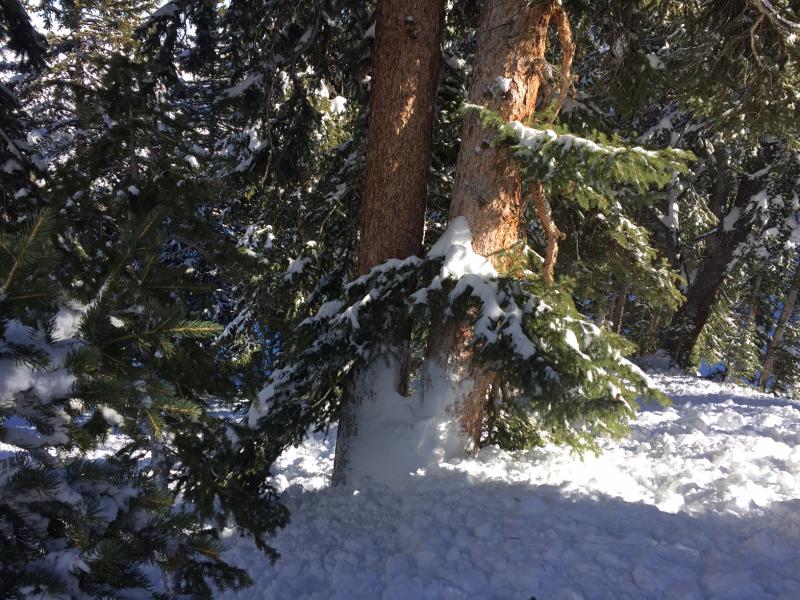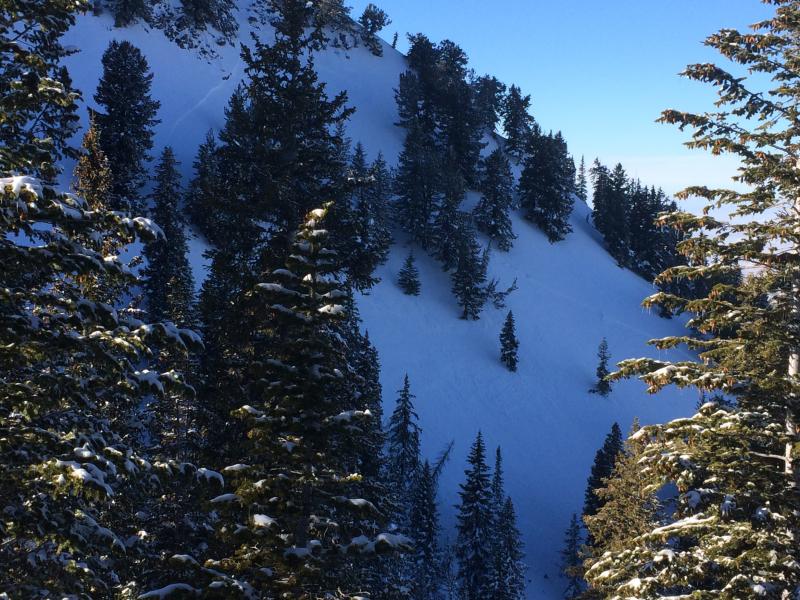 Comments
Last photo by another observer (Sisk).  Assume same slide.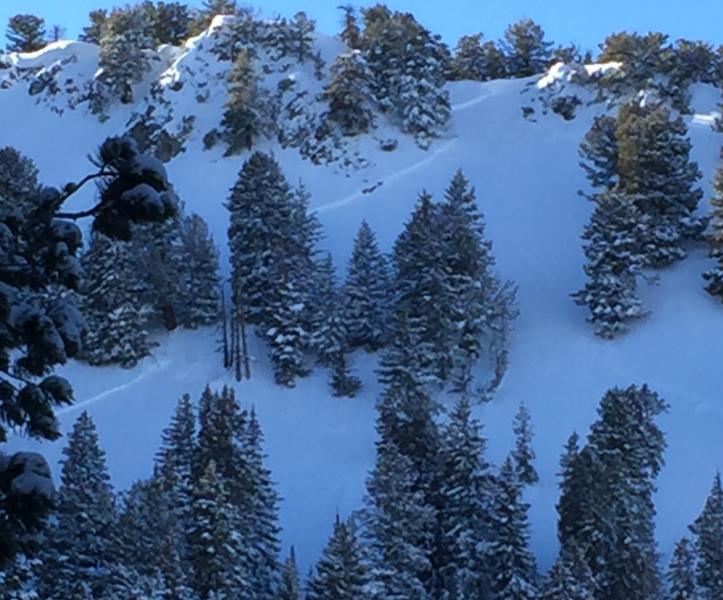 Comments
another photo from another observer with notes
We came upon it from the ridge. Appears a skier stepped out of skis from ridge, walked to cornice, cornice failed triggering slide. Concerning as no evidence the soul who triggered slide wallowed back out, no indication of belay. No beacon signal from below via third party. 
Coordinates