Observer Name
UDOT
Observation Date
Avalanche Date
Region
Salt Lake » Little Cottonwood Canyon » Monte Cristo
Location Name or Route
Monte Cristo Direct
Elevation
10,000'
Aspect
South
Trigger
Unknown
Avalanche Type
Wet Loose
Avalanche Problem
Wet Snow
Weak Layer
New Snow
Carried
1
Caught
2
Accident and Rescue Summary
2nd hand information: Two snowboarders descended Monte Cristo direct at 1030am. At the choke, the first successfully rappelled down and waited for the second to join him below. At that point, a wet loose slide cascaded down upon them from above, pummeling the second who was on rappel while catching and carrying the first over two minor cliffbands. It is not known whether the person on rappel was clipped into the anchor or backed up with an autoblock above or below his rappel device. It is also not known whether the loose sluff was a natural or triggered from above.
After the avalanche, both were able to make it down to the road unassisted.
Photos courtesy Stacee at Powderbird
Terrain Summary
Monte Cristo is a very steep south facing avalanche path just west of Superior on the Cottonwood ridgeline. Its descent is 3100' down to the Little Cottonwood road.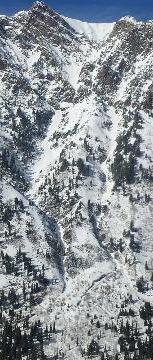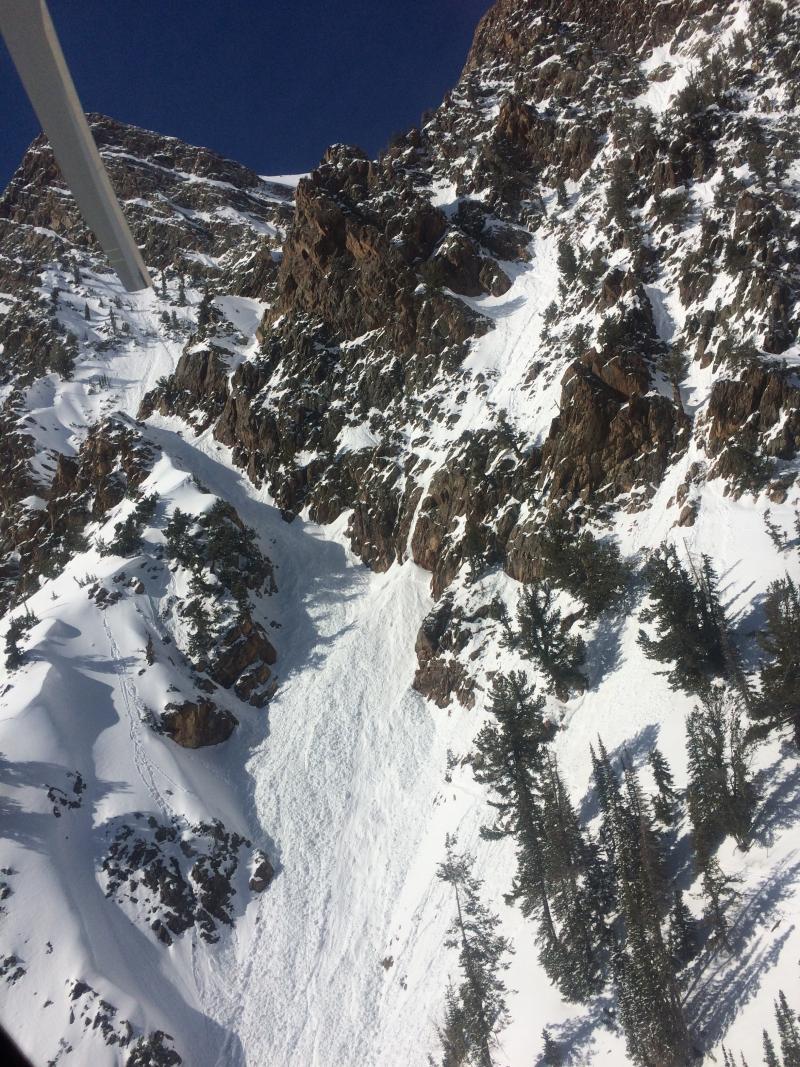 Coordinates