Observer Name
Eric and Amy Flygare
Observation Date
Avalanche Date
Region
Franklin Basin
Location Name or Route
Franklin Basin
Elevation
9400
Aspect
East
Slope Angle
40
Trigger
Snowboarder
Trigger: additional info
Unintentionally Triggered
Avalanche Type
Wet Loose
Avalanche Problem
Wet Snow
Weak Layer
New Snow
Depth
6"
Width
50
Vertical
600
Comments
We made a quick trip out today to try to beat the heat.  The first few runs were pretty light then it felt like my grandmas mashed potatoes, thick and buttery.  By 2:00 PM even high elevation north facing slopes were wet and will be crusted tomorrow.
We were surprised to find significant amounts of snow, around 15 inches since the rain last weekend.  We performed several tests on a 33 degree northeast facing slope at around 9200 feet.  Compression tests revealed a weak layer around 6 inches from the surface that consistently failed at 12 taps.  Another layer of grauple just above the rain layer 15 inches down failed consistently at 21 taps.  The Extended Column Test failed at both layers as expected but did not propagate.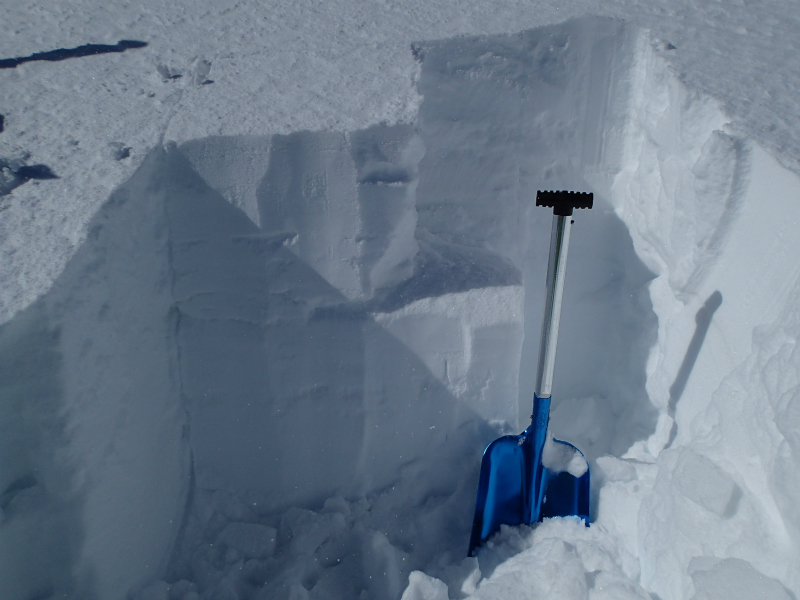 Comments
We were concerned about dropping into some bigger lines so we sawed off a refrigerator sized cornice onto a 40 degree ENE facing slope.  The chunks of cornice entrained a fair amount of snow and ran around 700 vertical.  Even with all the weight of the snow, the slide did not propagate into the deeper slab layer 15 inches down.  I dropped into a similar slope and was not surprised when a large point release slide slowly followed me down the slope.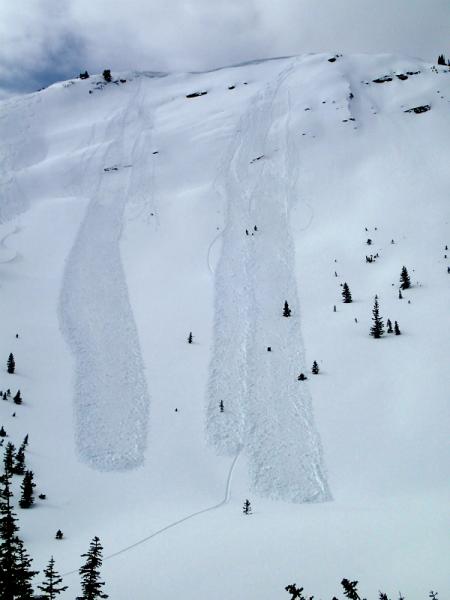 Video