Observer Name
Jeff Turner
Observation Date
Wednesday, January 27, 2016
Avalanche Date
Wednesday, January 27, 2016
Region
Currant Creek
Location Name or Route
Basin located Northwest of Currant Creek Peak
Elevation
9500
Aspect
Southwest
Slope Angle
15
Trigger
Snowmobiler
Trigger: additional info
Unintentionally Triggered
Avalanche Problem
Wind Drifted Snow
Depth
10'
Width
125
Vertical
400
Carried
1
Caught
1
Buried - Fully
1
Comments
The avalanche was triggered by 1 snowmobile rider. As he attempted to side-hill around a out-cropped rock, the lower slope broke free and carried him and his machine approx 100ft. The upper slab then sloughed off from the ridge line and the majority of this slide was funneled down the East side of the slope spine, which prevented the rider from being buried under an additional 10ft of blocky snow.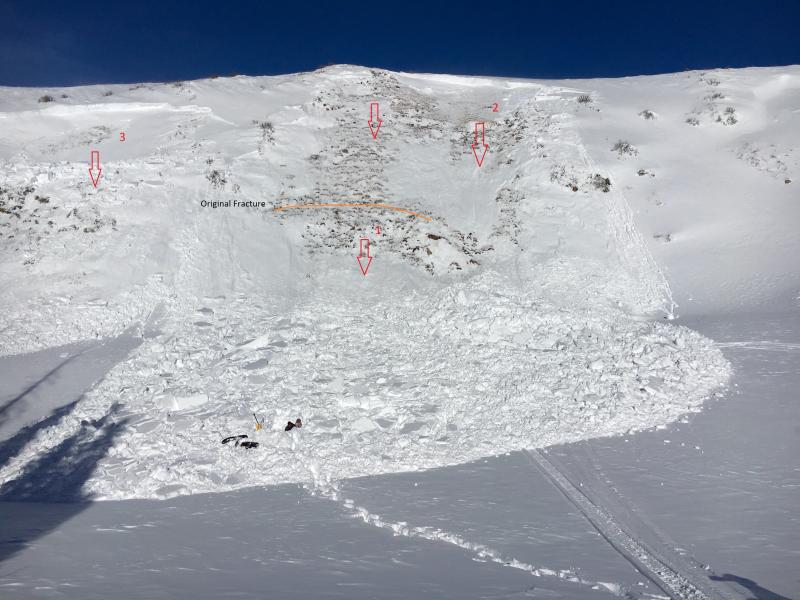 Comments
Another slide occur simultaneously on the adjoining face, fracturing from the mid-hill line and traveled Southwest and away from the riders. This slide was approximately 400 feet in length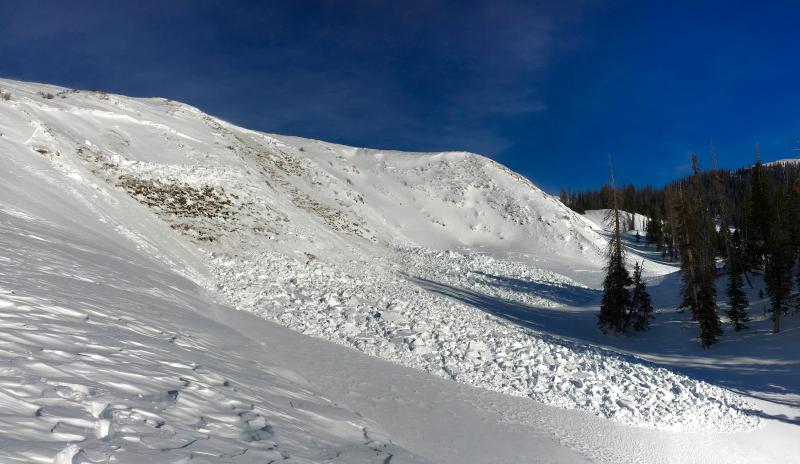 Comments
The rider's brother observed the slide as it occurred and raced to locate him in the rubble. The buried rider was located within a minute of the slide triggering, approx 20ft from the leading edge of the slide, buried downhill under 4ft of rubble. He was lying on his left side, with his right arm extending skyward, with only his right hand exposed above the slide rubble. He was consciously moving his hand and flipping snow to attract attention. The rescuer was able to uncover the buried rider's head and torso approx 3 minutes following the slide and he was breathing and conscious when uncovered and he suffered no physical trauma or injury. God was watching, prayers were answered.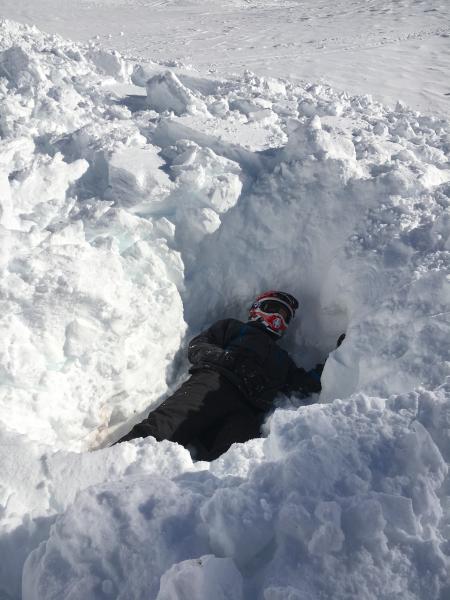 Comments
East side of slide with approx rubble depth of 10 ft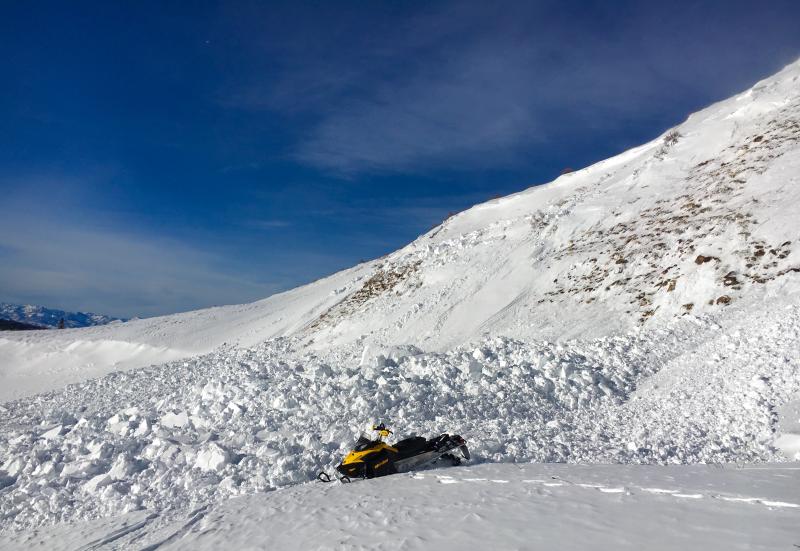 Coordinates