Observer Name
brian smith
Observation Date
Avalanche Date
Saturday, January 16, 2016
Region
Cutler Ridge
Location Name or Route
cutler ridge 8200ft.
Elevation
8,200'
Aspect
Northeast
Slope Angle
32°
Trigger
Skier
Trigger: additional info
Intentionally Triggered
Avalanche Type
Soft Slab
Avalanche Problem
Wind Drifted Snow
Weak Layer
New Snow
Depth
12"
Width
70'
Vertical
30'
Comments
I forgot to include the photo of a sympathetically triggered wind slab with yesterday's observation. This was a 12 inch deep wind slab on a quite protected slope at 8200 ft. near the Ben Lomond weather station. I was surprised as this is a slope in the trees protected from the main winds but still wind loaded and only 32 degrees. The winds have definitley increased the hazard.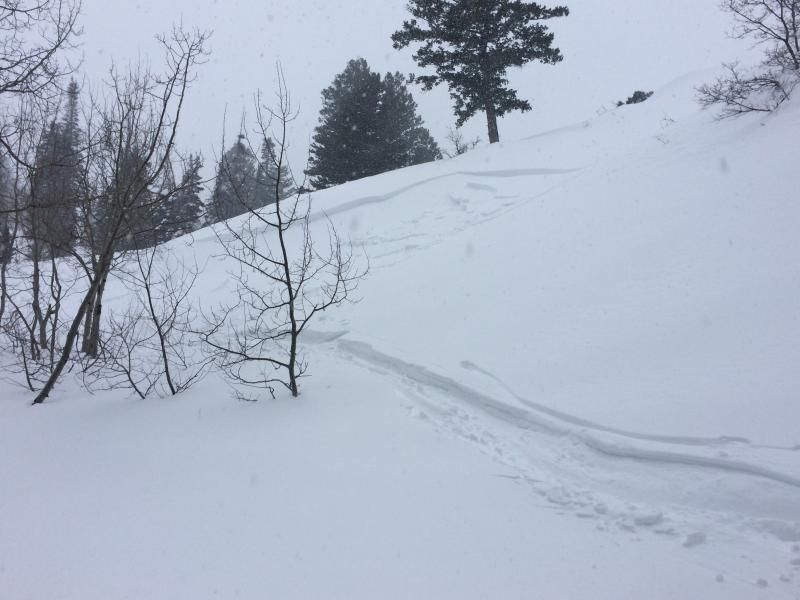 Coordinates