Observer Name
Brett Kobernik
Observation Date
Avalanche Date
Friday, December 25, 2015
Region
North Fork Coal Fork
Location Name or Route
Upper south bowl of the north fork of Coal Fork
Elevation
10,200'
Aspect
Northeast
Trigger
Natural
Weak Layer
Facets
Comments
Timing is a bit difficult to pin point but it either released on Dec 22 or Dec 25.  My best guess is on Dec 25 during a period of very high snowfall rates.
The below photo was taken on Dec 31 after the Skyline received 5 to 7 inches of new snow.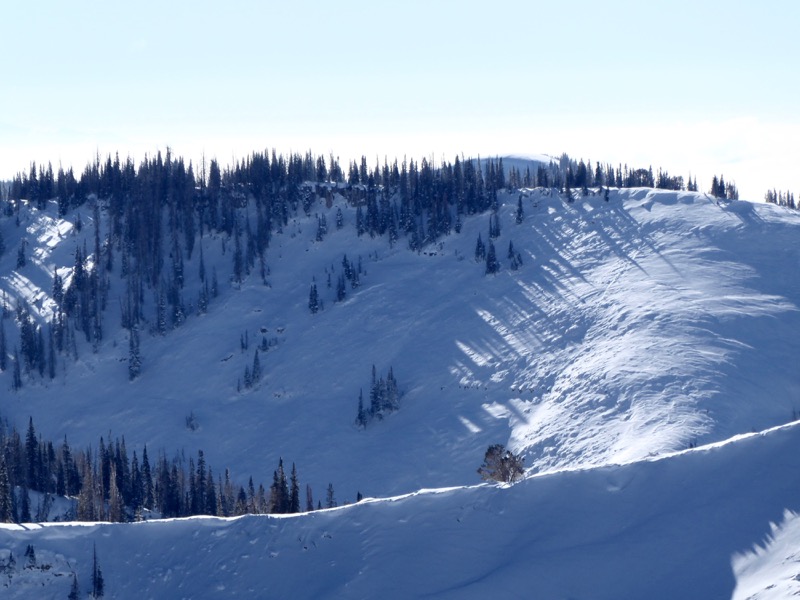 Comments
The below photo here was taken on Jan 3 after a significant east wind event.  You can see how the wind stripped all of the new low density snow off the bed surface.  It perhaps blew some of the old faceted snow away as well.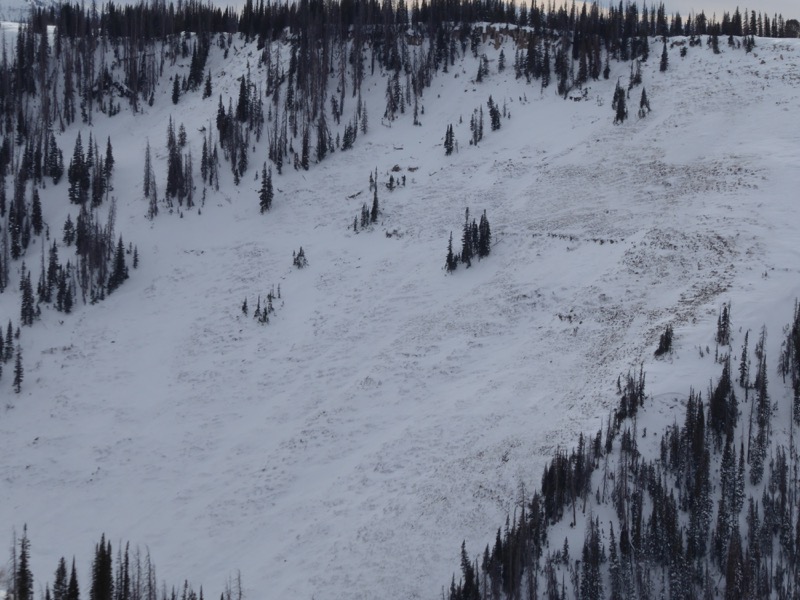 Coordinates