Observer Name
Brett Kobernik
Observation Date
Avalanche Date
Friday, December 25, 2015
Region
BBQ Bowl
Location Name or Route
BBQ Bowl in Pleasant Creek
Elevation
10,100'
Aspect
Northeast
Trigger
Natural
Weak Layer
Facets
Width
3/4 Mile
Vertical
1,000'
Comments
Here is a photo from a distance on Dec 31 after 5 to 7 inches of snow fell on top of the bed surface.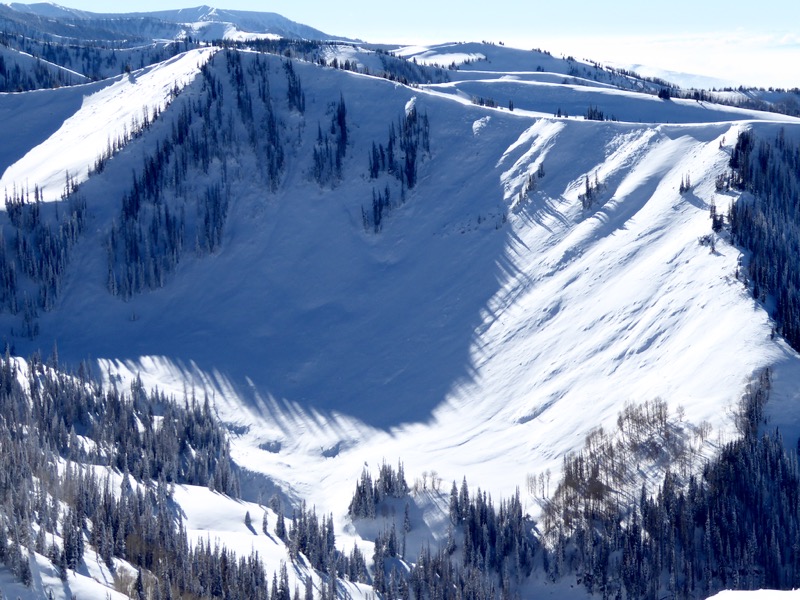 Comments
Here are some closer photos after the east wind event that occurred on Jan 1, 2016.  The wind has stripped all of the new low density snow off the bed surface.  It may have blown some of the facets out of there also.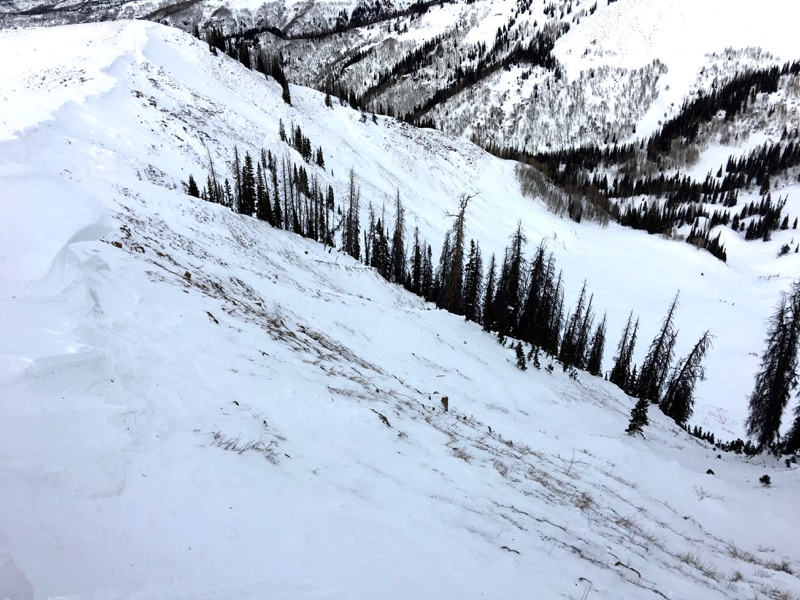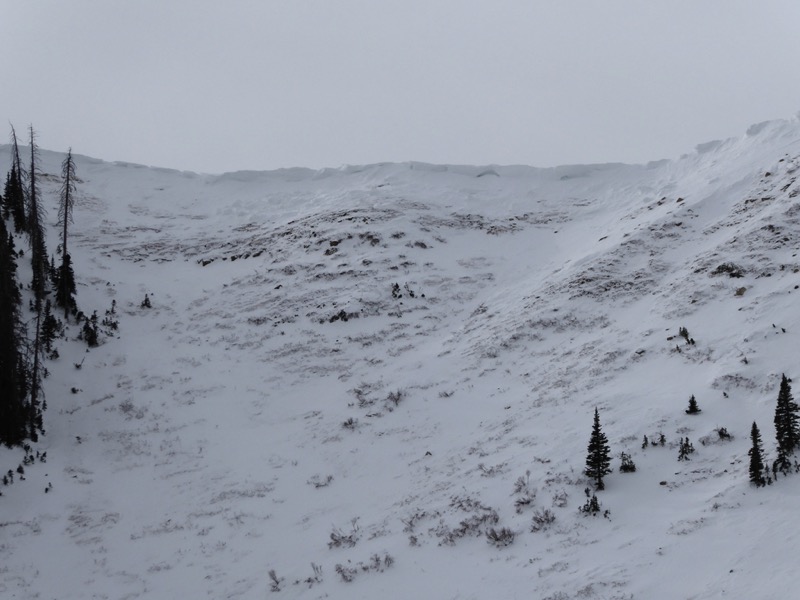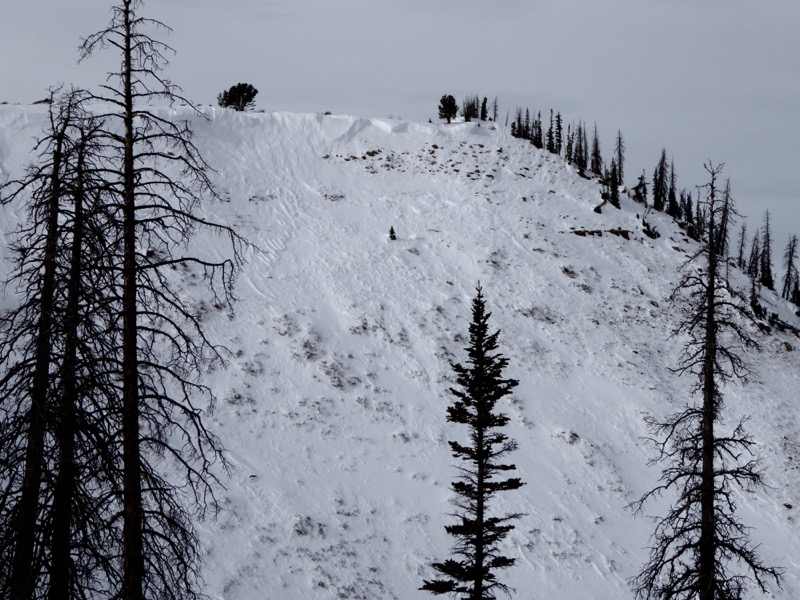 Comments
This was a massive avalanche that snapped off a bunch of good sized trees and also 'flagged' (broke branches) trees up to around 30 feet in the air.
Comments
Below is a photo of a couple of trees that were snapped off about 25 feet above the ground.  Perhaps just the wind blast ahead of the avalanche did it.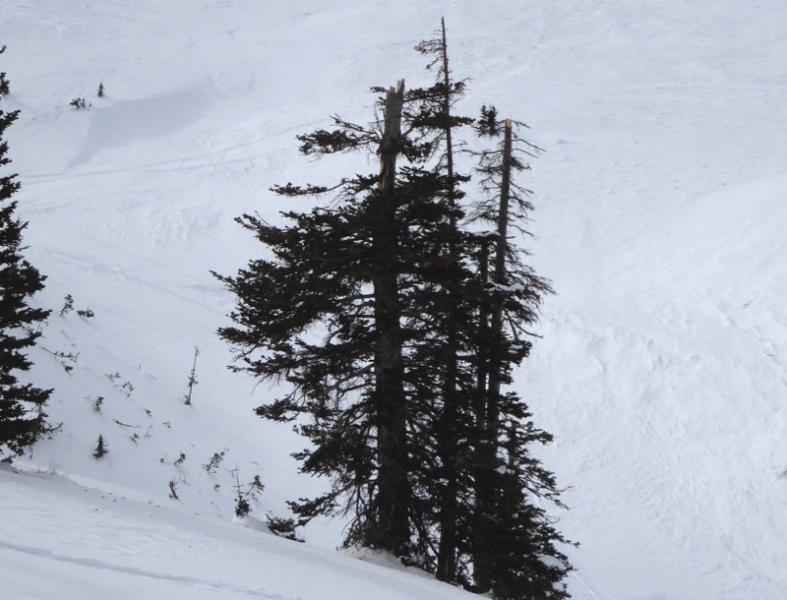 Video
Coordinates