Observer Name
Ted Scroggin
Observation Date
Sunday, December 27, 2015
Avalanche Date
Saturday, December 26, 2015
Region
Uintas » Bear River Ranger District » Whitney Basin » Double Hill
Location Name or Route
Whitney Basin-Double Hill
Elevation
10,000'
Aspect
East
Slope Angle
36°
Trigger
Snowmobiler
Trigger: additional info
Unintentionally Triggered
Avalanche Type
Hard Slab
Avalanche Problem
Persistent Weak Layer
Weak Layer
Facets
Depth
7'
Width
200'
Vertical
500'
Comments
I spoted these slides on my way to work this morning while coming up Hwy 150. The morning sun on this east aspect really highlights any avalanche activity. These slides were not there yesterday morning, so it's a good assumption this occurred sometime in the afternoon on 12/26. 1. At first glance I was expecting to see tracks higher on the slope, but I knew it was unlikely to be a natural avalance, since we have turned the corner on natural activity. 2. A decent size avalanche that took the seasons snowpack and pulled out a nice chunk of snow leaving an impressive crown. 3. The debris really stacked-up in the trees and was a combination of both soft and hard slab snow and not something you would want to get caught in.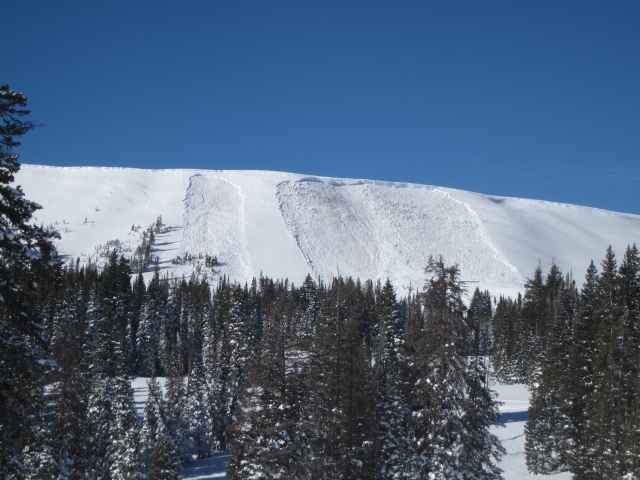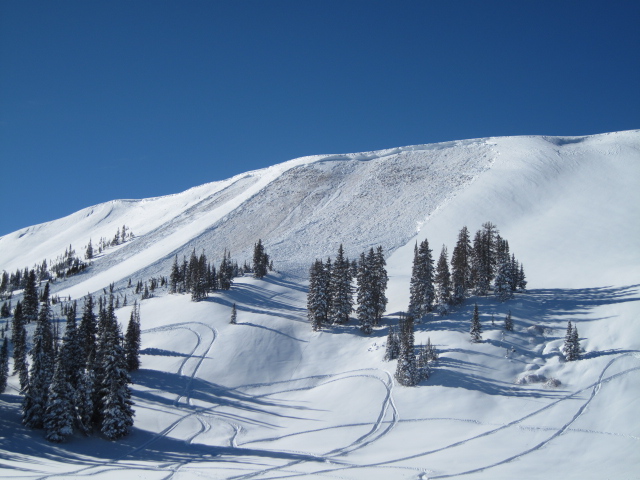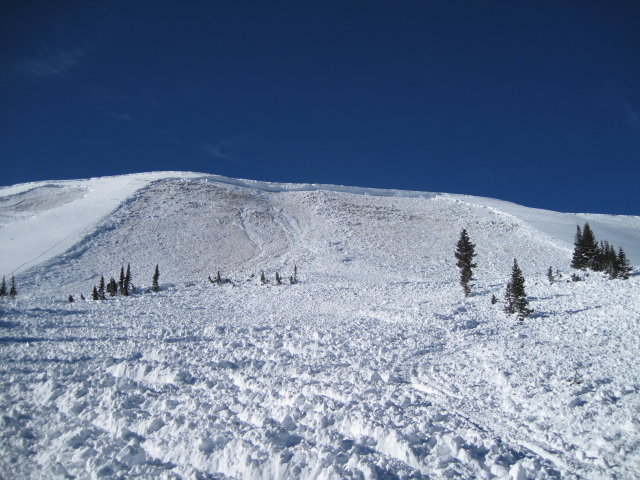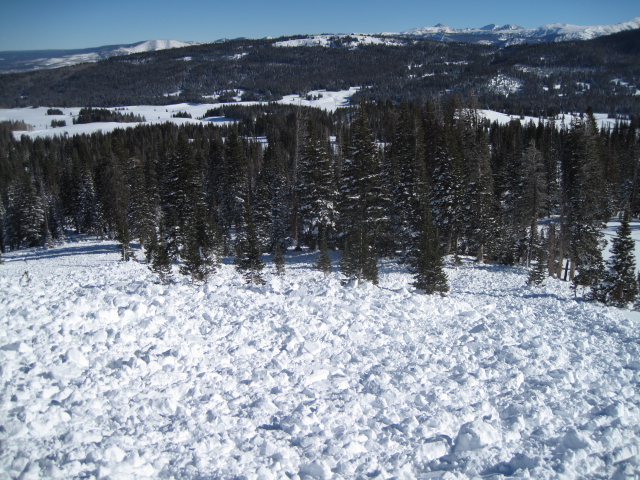 Comments
Forecaster Comment : Ted this is a top notch observation and thanks so much for all the hard work you do out in the Uinta Mountains. You truly know this terrain better than anyone and thanks for taking such great photos and documenting this remarkable avalanche.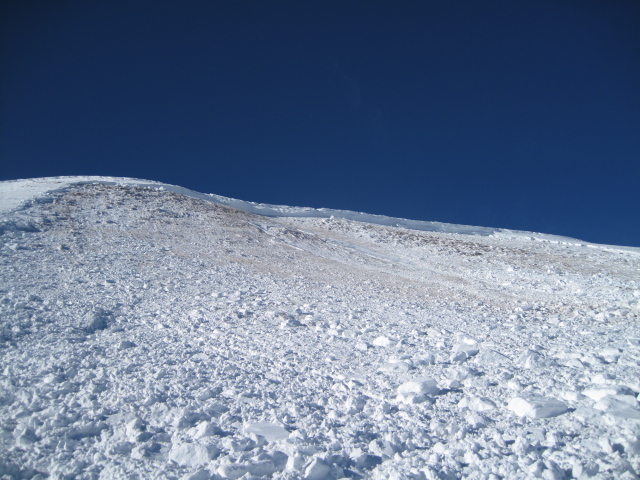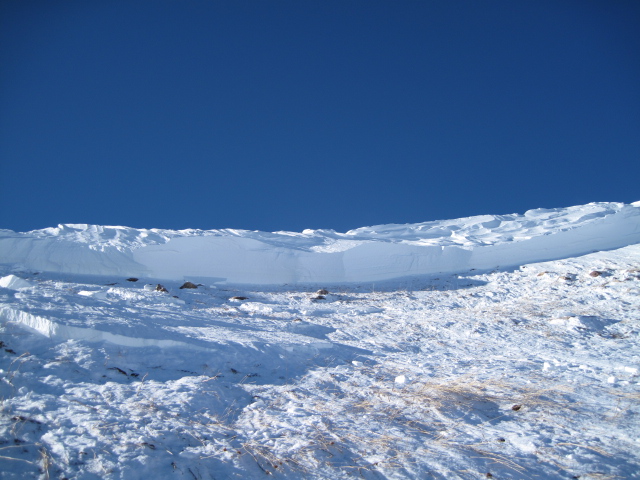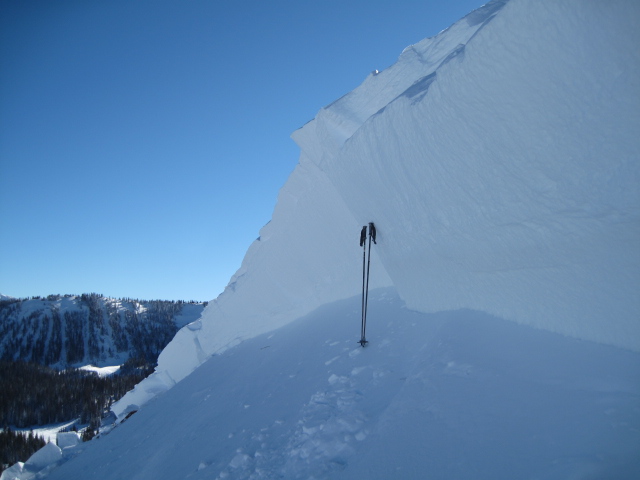 Comments
The last photo shows some sled tracks down low on the slope, possibly where the slope might have been collapsed near some trees as they were side hilling.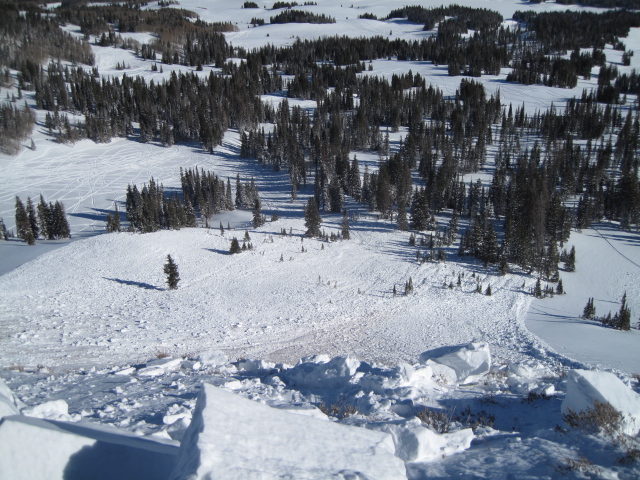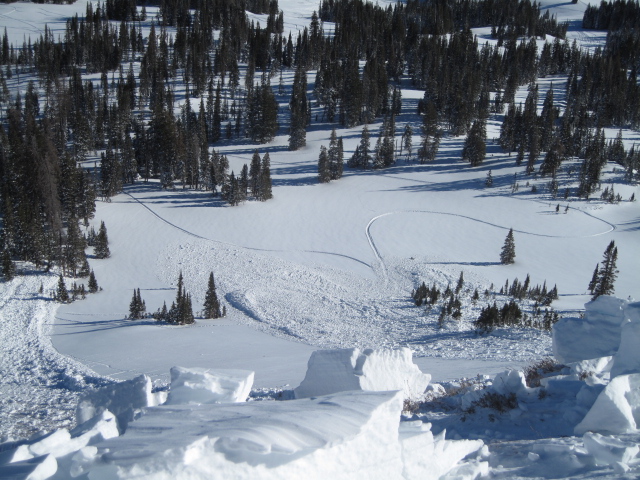 Video
Coordinates