Observer Name
SZW
Observation Date
Thursday, January 15, 2015
Avalanche Date
Thursday, January 15, 2015
Region
Mary Ellen
Location Name or Route
South Facing Mary Ellen Gulch
Elevation
10,600'
Aspect
South
Slope Angle
37°
Trigger
Natural
Avalanche Type
Wet Loose
Avalanche Problem
Wet Snow
Weak Layer
New Snow/Old Snow Interface
Depth
11"
Width
30'
Vertical
250'
Snow Profile Comments
Decided to stay off the steep stuff and dig in the more gentle terrain away from run out zones.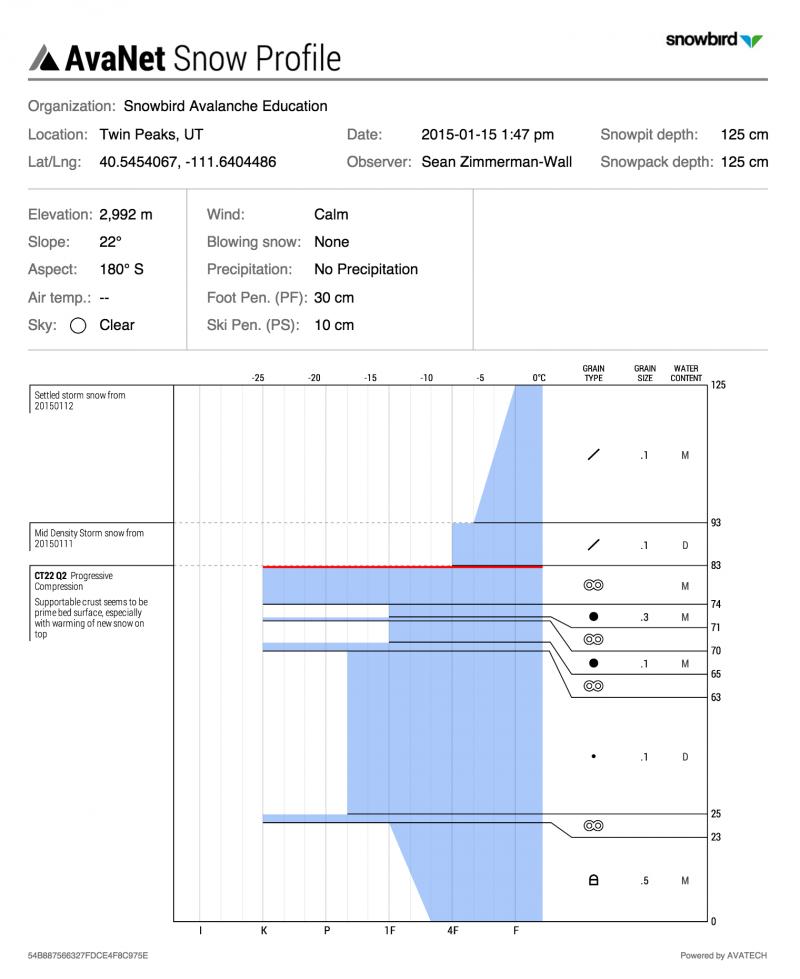 Comments
Spent the day in Mary Ellen Gulch making observations and familiarizing myself with terrain. Skied the southern aspects before 10 am and got out from underneath the steep paths and well away from run outs. The wet activity started around 10:30am and lasted well into the afternoon. The last significant release was between 14:00-15:00 and ran several hundred vertical feet. The drainage was a mixed bag of orange-peel, wind-effected snow, settled powder, and sun-effected mank. Good, safe skiing was found on mid elevation terrain features in the middle of the drainage. Snowmobilers were getting after it with their high marking in the Outhouse Chutes and the Y-Not zone. WPG had a blast skiing around the compass it seemed.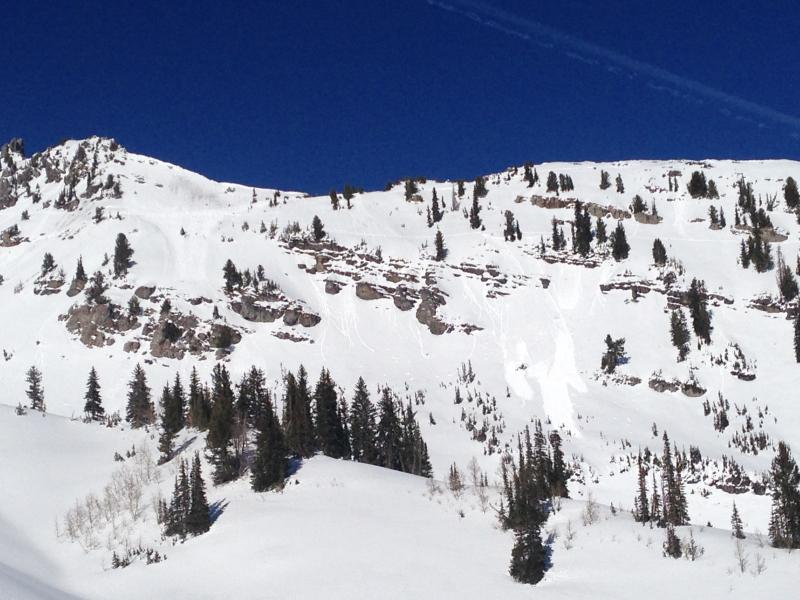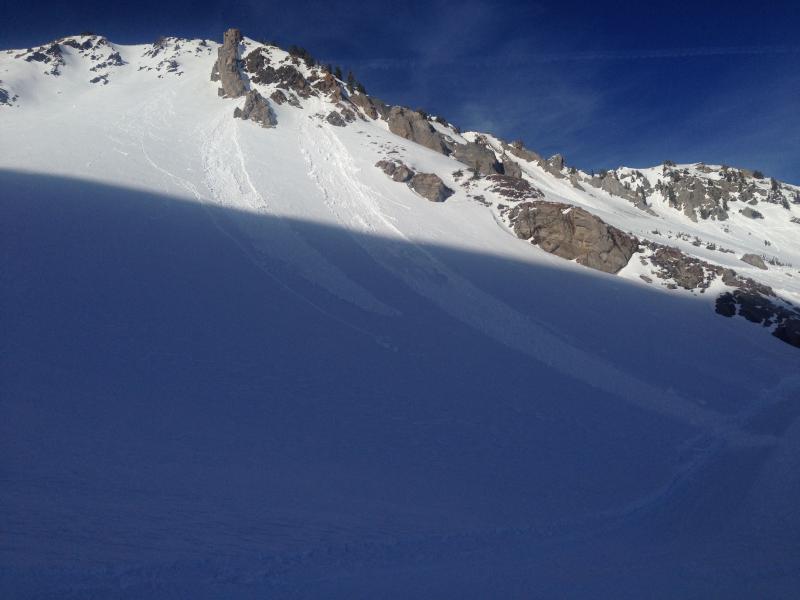 Coordinates