Observer Name
Kobernik
Observation Date
Thursday, January 15, 2015
Avalanche Date
Wednesday, January 14, 2015
Region
Diving Board
Location Name or Route
Diving Board
Elevation
9,800'
Aspect
Northeast
Trigger
Natural
Avalanche Type
Glide
Avalanche Problem
Gliding Snow
Weak Layer
Ground Interface
Depth
3'
Width
200'
Vertical
1,000'
Comments
Another glide avalanche released in broads fork sometime after Schmookler observed the two glide avalanches he reported in bonkers and the blue ice.  This one on the diving board released sometime after his party traveled through yesterday and this morning when we arrived.  This one produced a fairly sizable debris pile.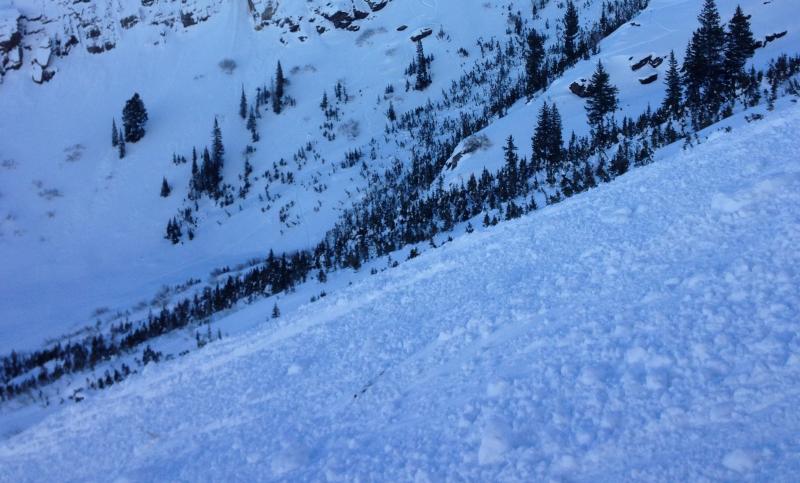 Comments
Great photos by tobe Long.  "Skiing from Gobbler's Knob I was able to see the recent glide avalanche in Broad's Fork. I am sure this is one that has already been reported, but I thought I would share these photos to clarify the location".
Thanks for the photos.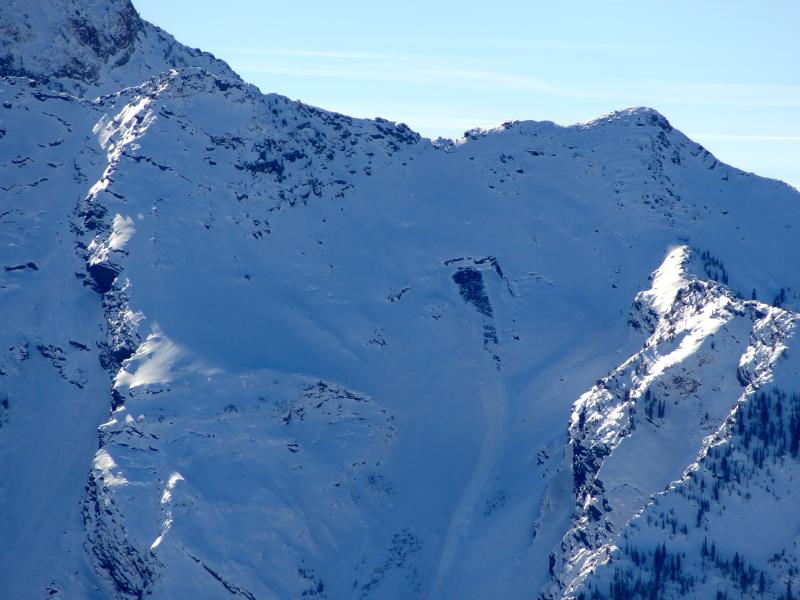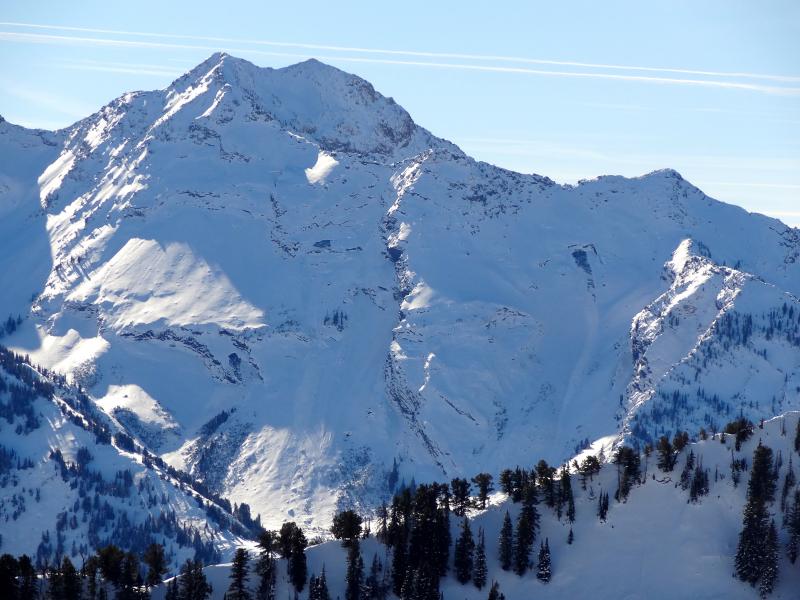 Coordinates