Observer Name
Ted Scroggin
Observation Date
Thursday, January 15, 2015
Avalanche Date
Wednesday, January 14, 2015
Region
Whitney Basin
Location Name or Route
Double Hill-Whitney Basin
Elevation
10200
Aspect
Northeast
Slope Angle
36
Trigger
Snowmobiler
Trigger: additional info
Unintentionally Triggered
Avalanche Type
Soft Slab
Avalanche Problem
New Snow
Weak Layer
New Snow/Old Snow Interface
Depth
14"
Width
100
Vertical
200
Comments
This is likely a sled triggered slide from a day or two ago. It was either triggered as the rider was coming down from the top or side-hilling across the slope. Nothing too big or deep, and was probably pretty easy for the rider to throttle out of it as it broke at their sled and not above them.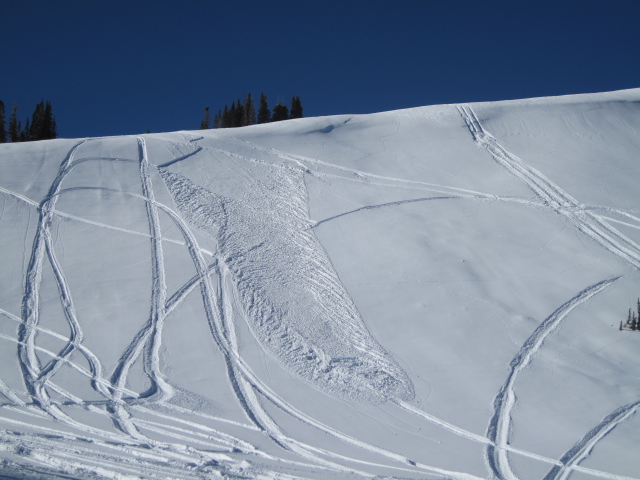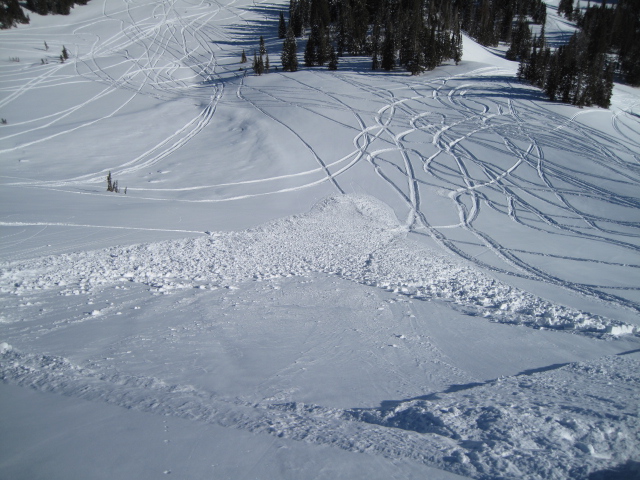 Comments
It looks like the weak layer was some weak faceted snow above a moisture crust that is the interface between the old snow and the recent storm. The crust is very thin and may not be an issue later on as the temperature gradient might eat it up or just get compacted out by weight from above?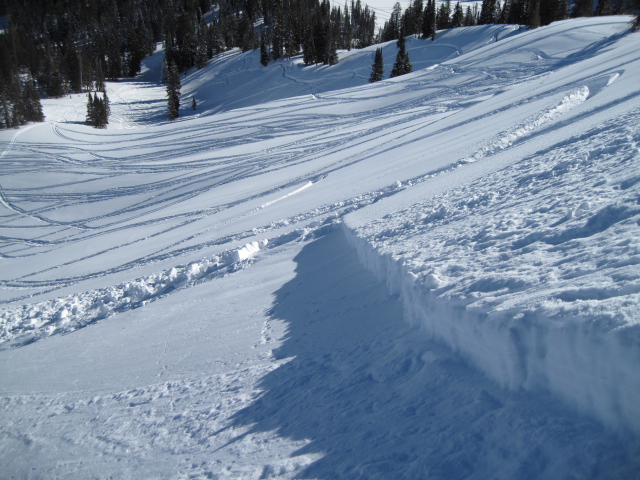 Comments
I was able to get easy column shears with a compression test on one of the flanks.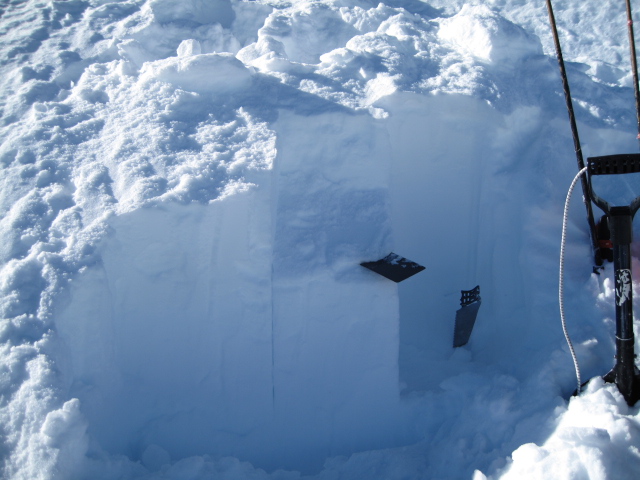 Coordinates