Observer Name
Meisenheimer - Gordon - Canyons snow safety
Observation Date
Saturday, December 27, 2014
Avalanche Date
Friday, December 26, 2014
Region
Salt Lake » Park City Ridgeline » Dutch Draw
Location Name or Route
Dutch Draw
Elevation
9,700'
Aspect
Northeast
Slope Angle
40°
Trigger
Skier
Trigger: additional info
Unintentionally Triggered
Avalanche Type
Hard Slab
Avalanche Problem
Persistent Weak Layer
Weak Layer
Facets
Depth
2.5'
Width
300'
Vertical
500'
Carried
1
Caught
1
Buried - Partly
1
Comments
Follow up visit the next day to take a look at the recent skier triggered avalanche in Dutch Draw. Photos below: Konigsberg, Meisenheimer, Gordon, Canyons snow safety.
Photo below shows where the skier entered the slope from a broad ridge roll. He skied between two trees called the goal post and triggered an avalanche. This avalanche then released a secondary and much larger piece of snow above and adjacent to him. He was caught, carried and buried up to his neck at the bottom. No injures.
The debris hit the flat transition at the bottom of the slope and abruptly came to a stop, piling the snow up to fifteen feet deep in places. Thankfully this all ended well and everyone was ok.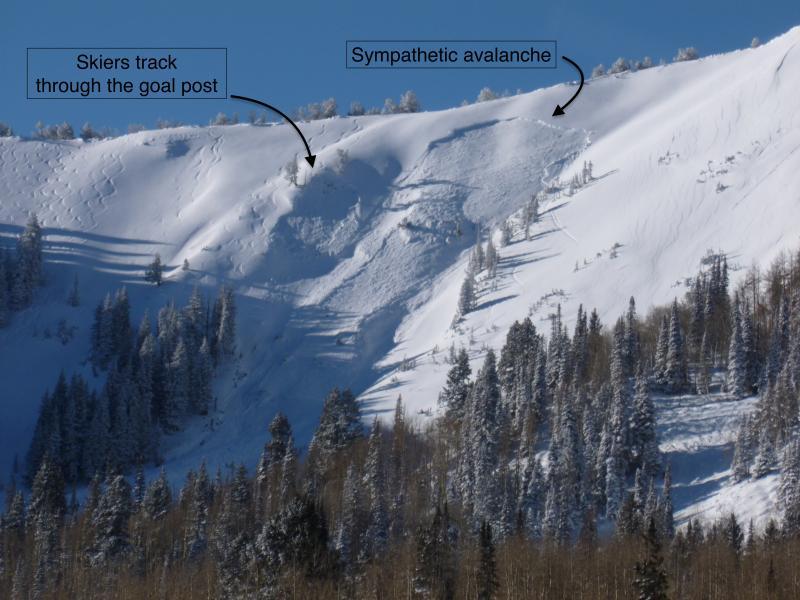 Comments
Our group decided it was too dangerous to ride onto the bed surface because of the hang fire and other people in the area still riding the adjacent slopes.
We decided to do a crown profile on a slope that avalanched naturally the night before (December 25th). This crown profile was done on nearly the same aspect and elevation as the skier triggered avalanche just around the corner (December 26th).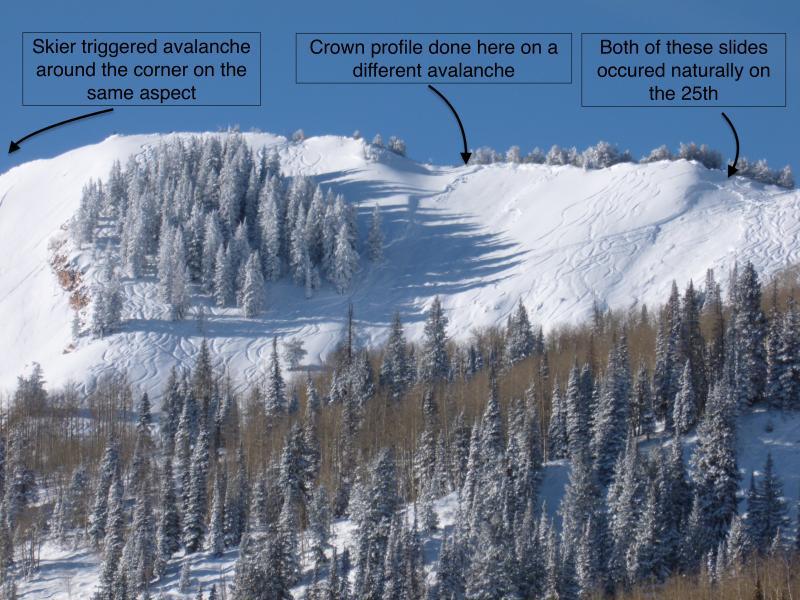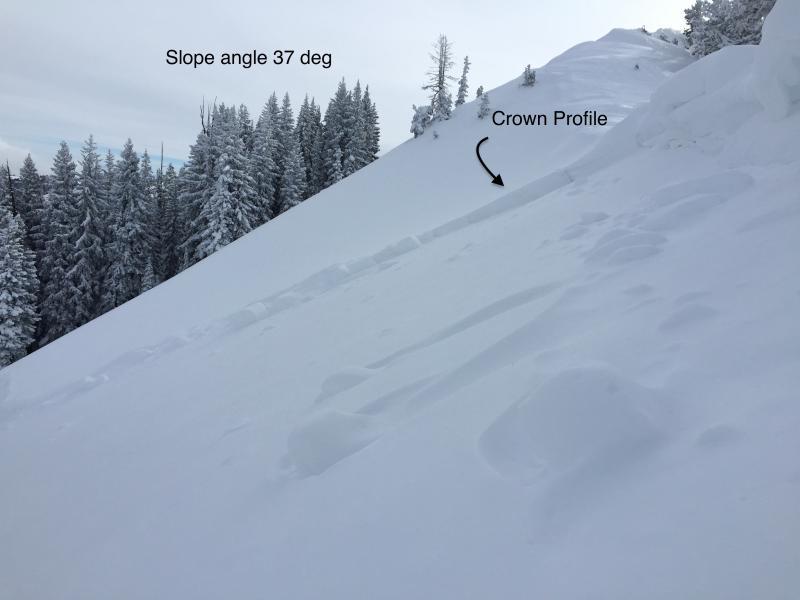 Comments
Snowpack information: Konignsberg, Meisenheimer, Gordon
"Below is a photo from a northeast facing aspect near a ridgeline, on the crystal card a thin layer of facets and surface hoar are above a small crust. I am not sure how and when this crust formed but it seemed like a rime crust and I found it again a few days later at a similar elevation a few miles away on north side of the mountain. Anyway, on December 18th we received 3" of very light snow that seemed to almost facet overnight.
We now have a rime crust on top of previous NSF with 3" of stellars that faceted quickly. Then on the night of December 19th we received an inch of snow with no wind and then another 2 inches on December 20th with no wind. So this layer was well preserved." Konignsberg
Then we received copious amounts of snow, wind and water on December 21st and 22nd followed by the Christmas day storm that brought 10 to 20 inches of low density snow.
The avalanche accident occurred the following day December 26th. Avalanche danger was rated considerable for North facing slopes above 9500 ft in elevation on that day.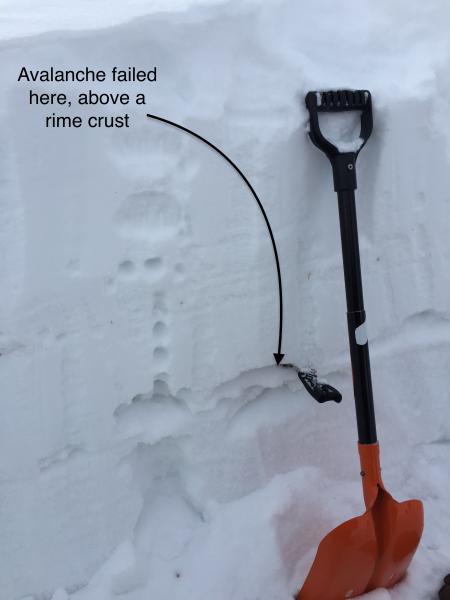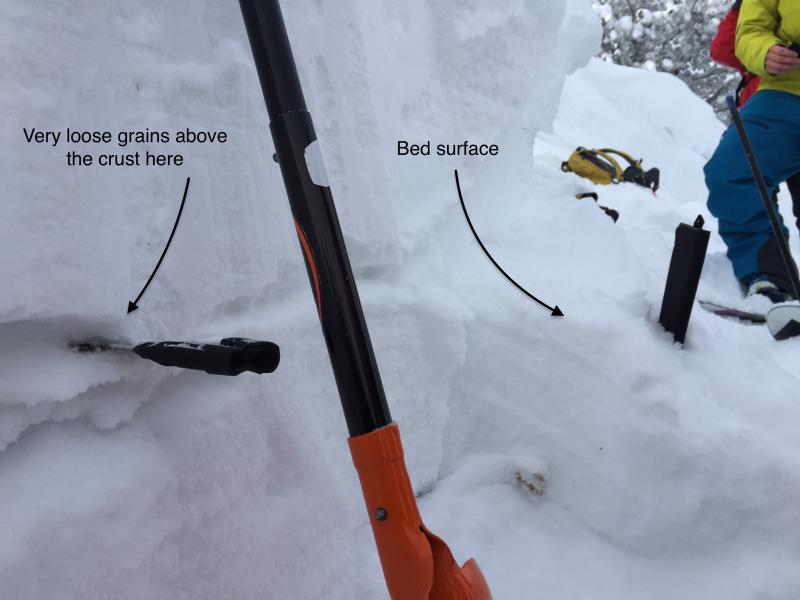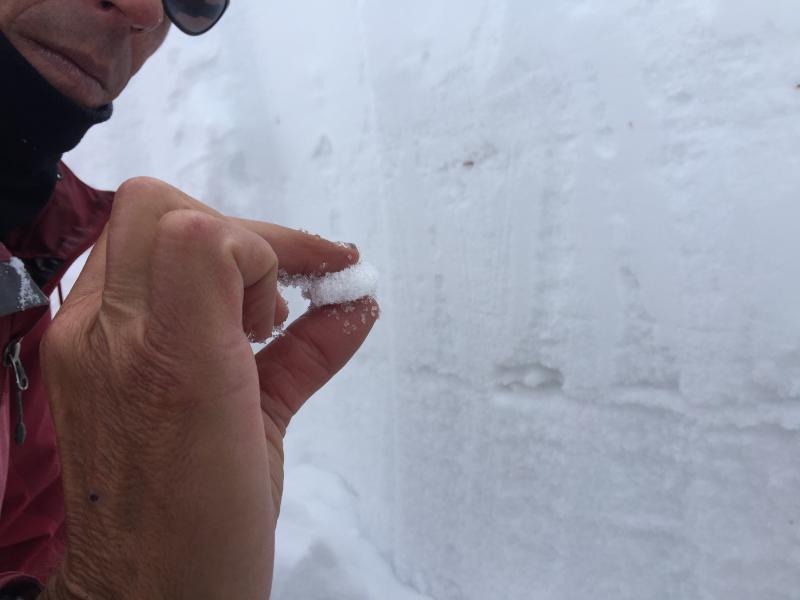 Comments
With all the action and recent avalanches outside the area boundary, it did not seem to stop people from exiting the resort to ride in the backcountry.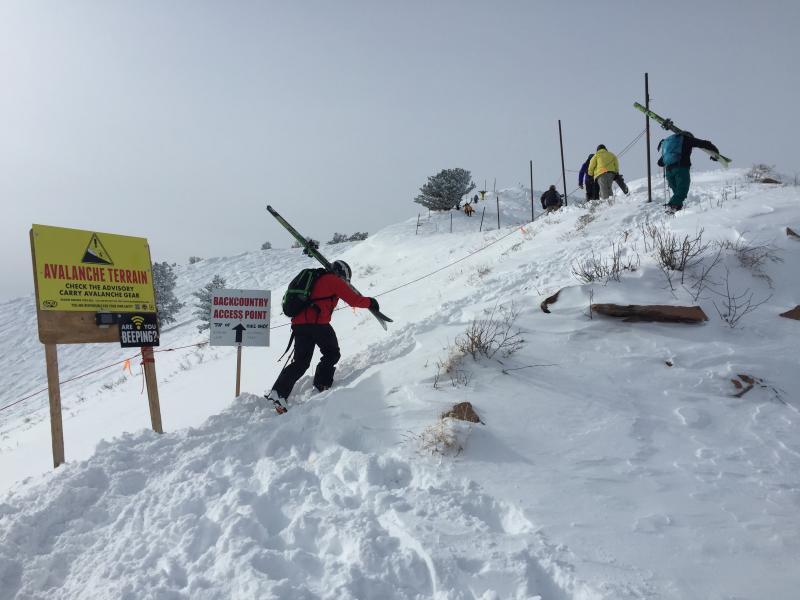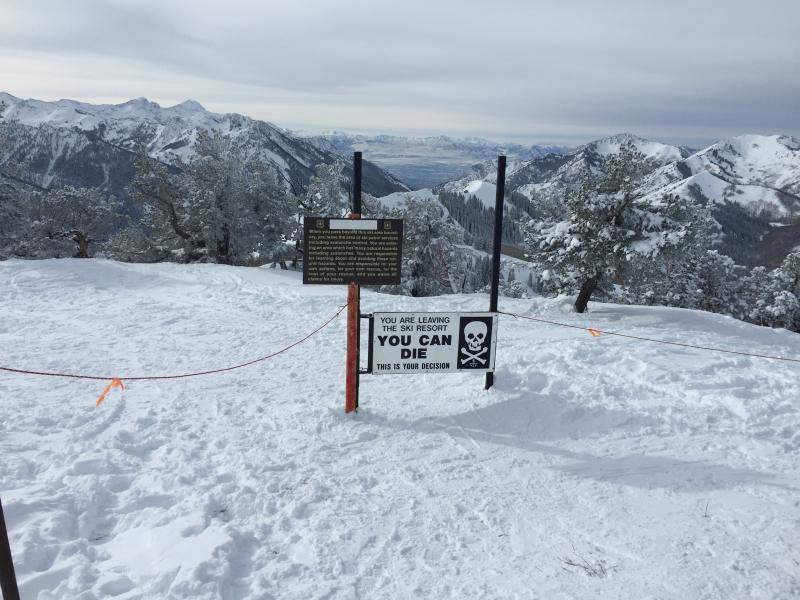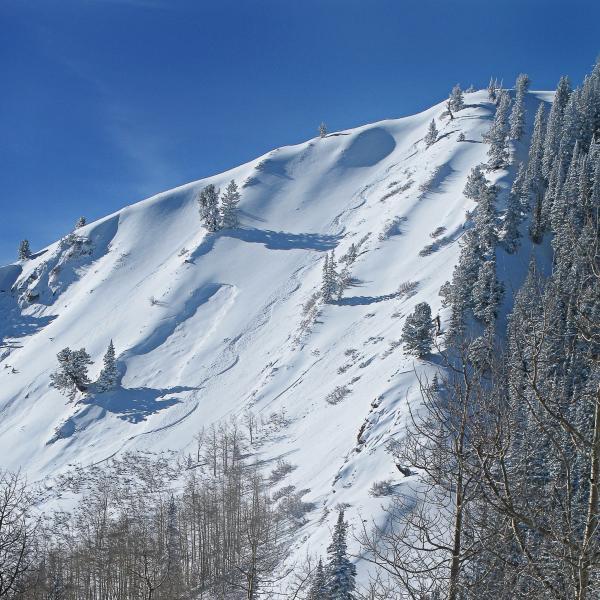 Video
Coordinates