Observer Name
Steve Cote
Observation Date
Wednesday, November 26, 2014
Avalanche Date
Sunday, November 23, 2014
Region
Skyline Summit
Location Name or Route
Spring Creek , Top of Skyline
Elevation
9,600'
Aspect
Northeast
Slope Angle
34°
Trigger
Natural
Avalanche Type
Soft Slab
Avalanche Problem
Wind Drifted Snow
Weak Layer
Facets
Depth
2'
Width
45'
Vertical
50'
Comments
The new snow from this last storm was nuked by the west winds, and wind slabs were cross loaded lower on the slopes.  Not enough old snow to connect the slabs and the wind loaded some areas and not other areas depending on aspect.  The slabs would drop under the weight of a person.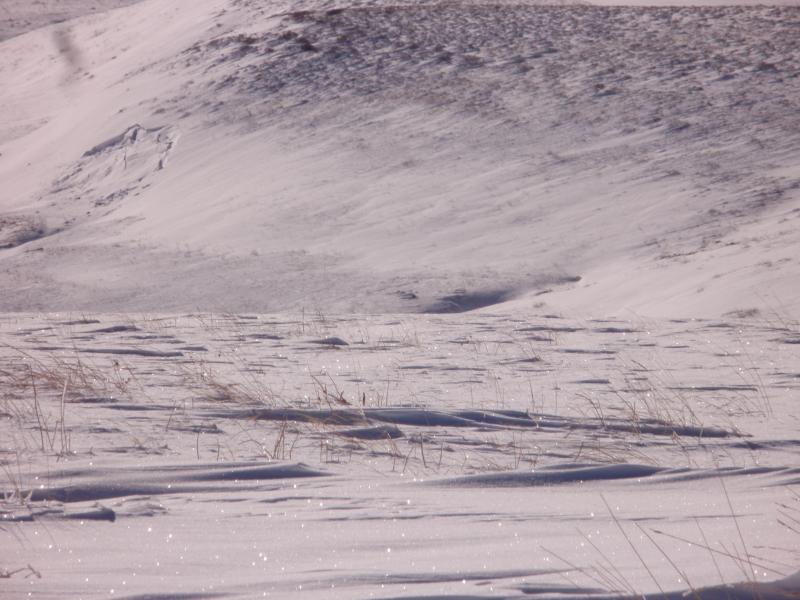 Comments
A ECT on the same aspect with a foot of snow over 4 inches of facets failed at a ECT 2.   No other avalanches were observed.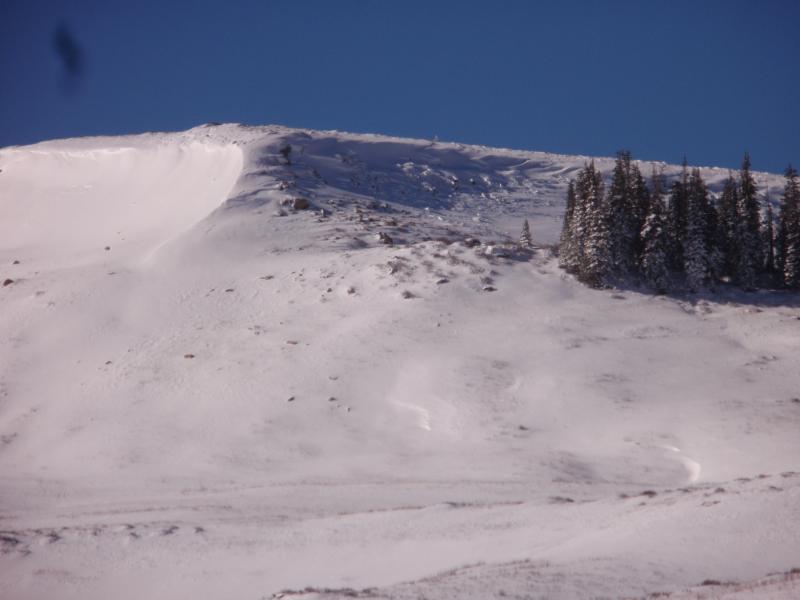 Comments
Looks like the cornice may have failed during the wind from the west.  This is the only one seen and is the first one to go during this kind of wind loading.
Coordinates