Observer Name
Drew S.
Observation Date
Avalanche Date
Region
Shot Gun Chute
Location Name or Route
Dry Creek>Box Elder>Shot gun chutes
Elevation
10000
Aspect
North
Slope Angle
36
Trigger
Skier
Trigger: additional info
Unintentionally Triggered
Avalanche Type
Hard Slab
Avalanche Problem
Persistent Weak Layer
Weak Layer
Facets
Depth
3'
Width
100
Vertical
1000
Carried
1
Caught
1
Buried - Partly
1
Injured
1
Accident and Rescue Summary
Our party of three triggered an unintentional avalanche in the Shot Gun chutes of Box Elder.  We entered the slope with two good slope cuts.  Skier #1 skied the line full track.  Skier #2 triggered the avalanche about 10 or so turns into the run.  The avalanche took skier #2 for a 200-300 foot ride before he smacked into a nice size tree.  As he hit the tree like a rag-doll (which possibly saved his life), the debris watched around him and the avalanche ran through the twisted, cork screw terrain, running full track to the bottom.  Skier #2 hit the tree, injured his leg and lost all gear.  I rode to skier #2 to confirm his stability.  Skier #2 was OK for me to go locate skier #3.  I followed Skier #3 tracks and thank #$%@# CHRIST, #3 was safely out of the run out zone.  I joined Skier #3 and we skinned back up to help skier #2 find both his ski's and poles.  Skier #2 was injured but held good composure.  It took about 45 minutes to find one of his ski's and both poles.  Skier #1 and 2 started the long descent for rodeo grounds (skier #2 on one leg) while I looked for his second ski for while longer.  I was successful in finding the second ski and caught up to them around 8700' elevation.  It took us 6 hours to get skier #2 to the car in one piece.  We are OK.
PS.  Our party of three felt good about our choices today.  We skied the slope with good protocol.  I believe this was an unlucky experience.  All three of us have been studying the snow structure all season long and this avalanche took us by surprise today.  It could have been ALOT uglier for us today.  We all feel very lucky.  I'm traumatized from this experience.  I hate deep slab instability.  I might be hanging my skins up for the season...
Snow Profile Comments
This avalanche was a repeater. The bed surface was the near ground facets. The avalanche ranged from 2-3' feet deep. The storms from the last several weeks loaded the facets again.
Comments
Photo #1: In this photo the skier is one or two turns away from triggering avalanche.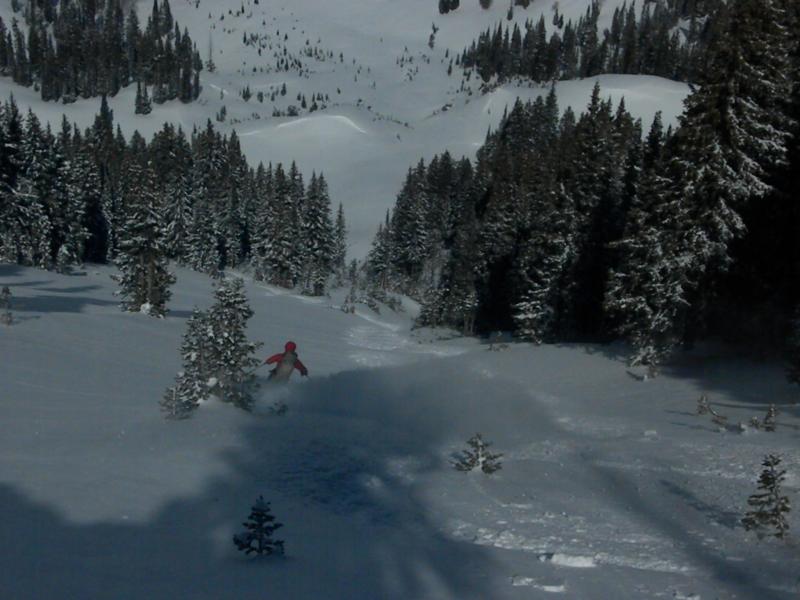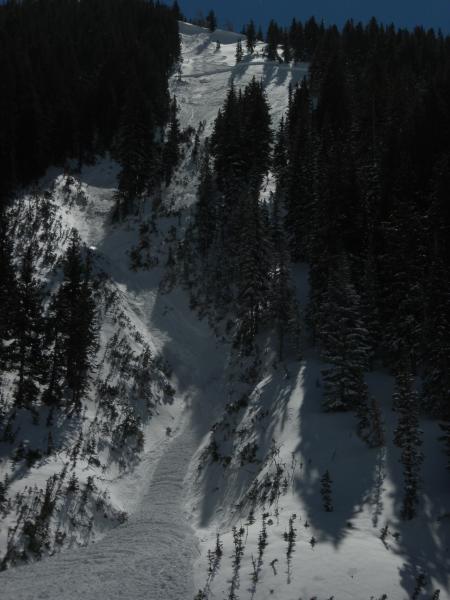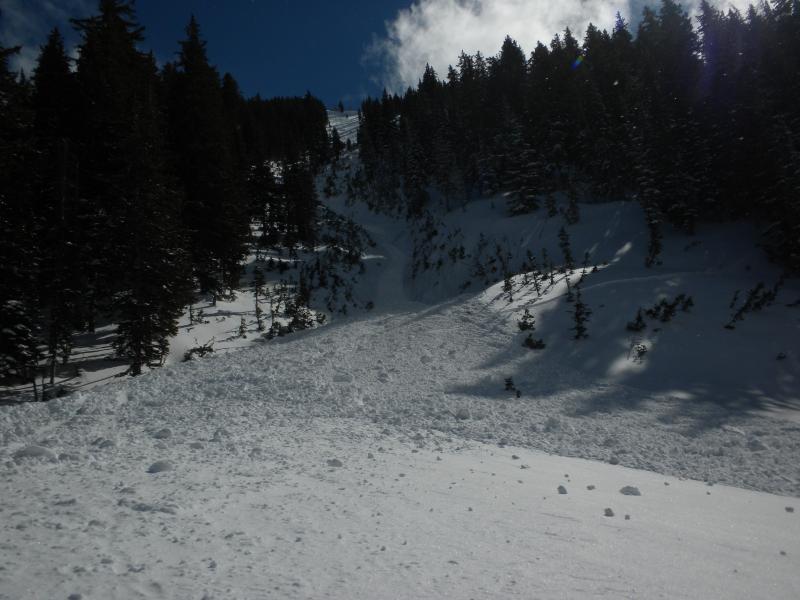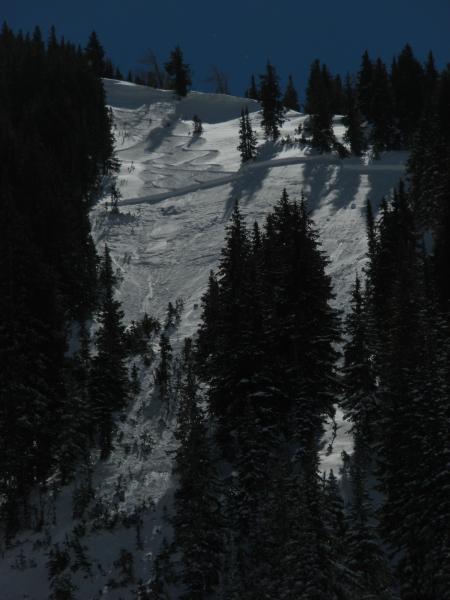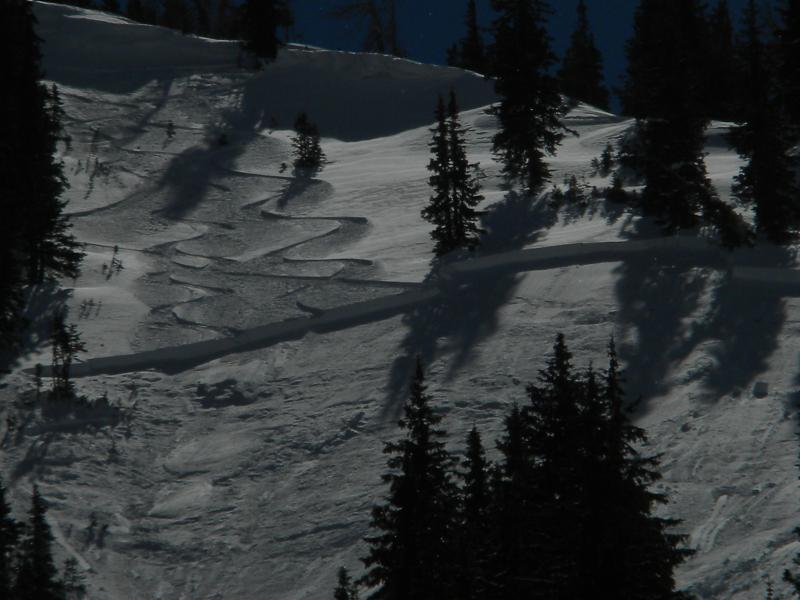 Coordinates