Observer Name
Kory Davis and Doug Wewer
Observation Date
Tuesday, February 11, 2014
Avalanche Date
Region
Cutler Basin
Location Name or Route
Cutler Basin
Elevation
9,200'
Aspect
Northeast
Trigger
Natural
Vertical
2,250'
Comments
This was a large avalanche between Ben Lomond and Williard Peaks in the Cutler Basin.  Visibility was poor, but it appears that the entire north half of Cutler Basin slid in one massive slide.  Previously covered bushes and vegetation was easily visible on the bed surface.  There were multiple crowns visible and debris piles all over.  The entire slide funneled into the natural drainage bottom, but still appeared to be as wide as a football field near its terminus.  We would have loved to have watched this one come down.
Sorry for the poor photos - I did my best to enhance them in the extremely flat light (DW).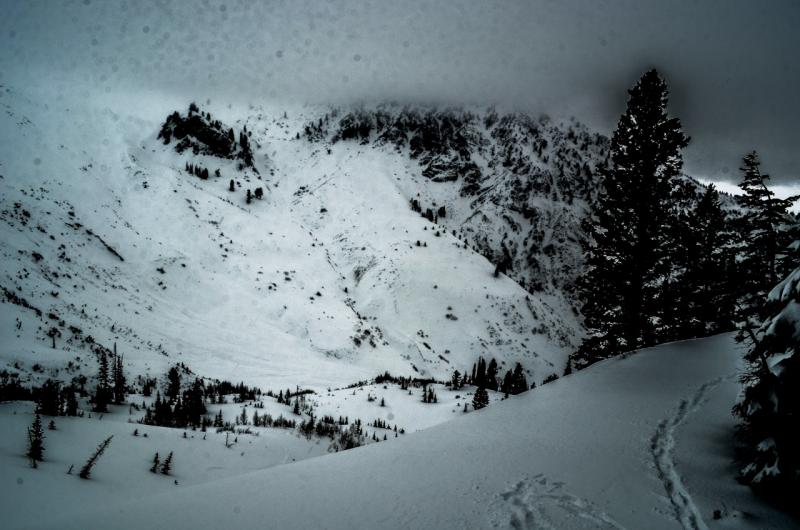 Comments
Close up of debris pile at 7200'.  The debris pile continues down the drainage, possibly another 1/4 mile or so.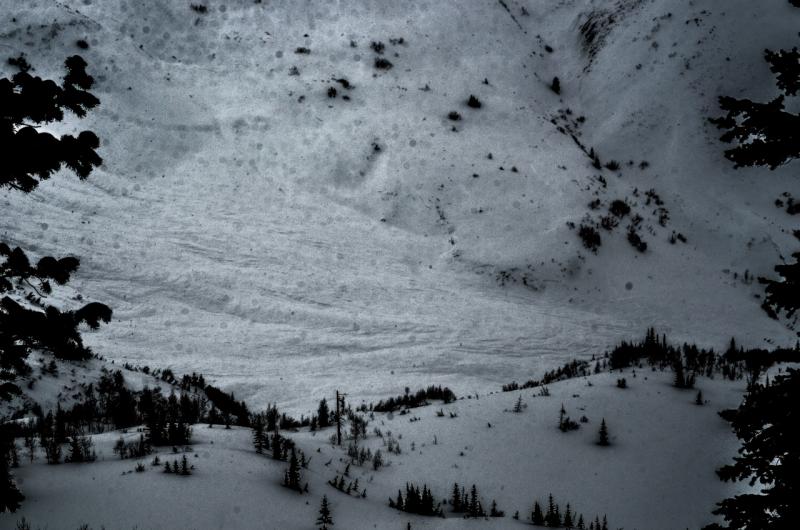 Comments
Close up of debris pile mid-path on southern extent of the slide path, near 8,000'.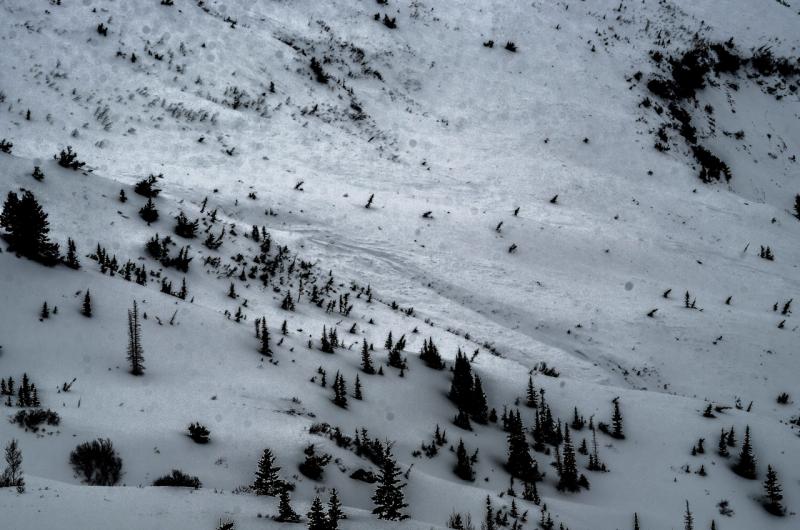 Coordinates