Observer Name
Craig Gordon
Observation Date
Avalanche Date
Region
Skyline » Huntington Canyon » Left Fork Huntington Canyon » Huntington Reservior
Location Name or Route
Left Fork Huntington Creek
Elevation
9,600'
Aspect
Northeast
Slope Angle
38°
Trigger
Snowmobiler
Trigger: additional info
Remotely Triggered
Avalanche Type
Hard Slab
Avalanche Problem
Persistent Weak Layer
Weak Layer
Facets
Depth
4'
Width
300'
Vertical
175'
Carried
1
Caught
1
Buried - Fully
1
Killed
1
Accident and Rescue Summary
​Preliminary information: It was a party of four experienced snowmobilers, all with rescue gear. Some of the snowmobilers became stuck and one person circled uphill and to the side of them to come help. He triggered the avalanche that buried him but the avalanche did not catch the stuck snowmobilers. They other snowmobilers began rescue efforts immediately but the victim was buried 6-8 feet deep and it took 20 minutes to extricate him. They began CPR but he did not respond.
The victim was Clinton Conover of Ferron, Utah. Everyone at the Utah Avalanche Center's hearts go out to the family and friends of the victim of this tragic accident.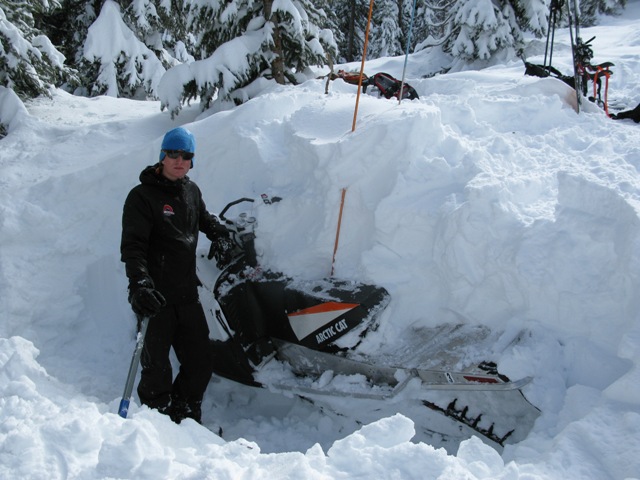 Clinton was found just uphill of his sled,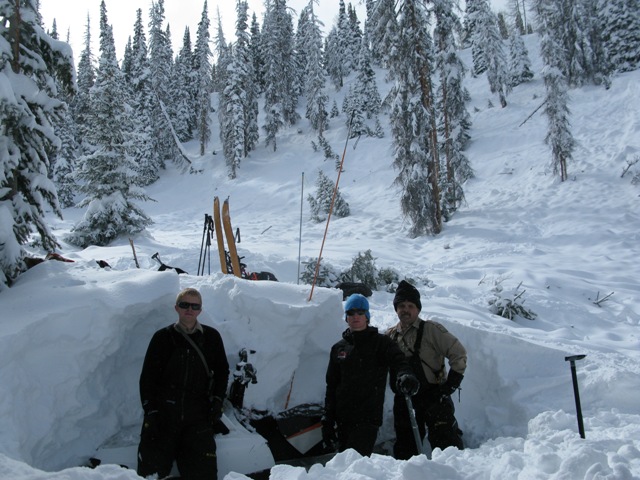 Many thanks to Larry and Jonathan from Utah State Parks. While Cody and I investigated the avalanche, these guys probed for the sled, found it, and we all teamed up to dig it out and ultimately, get it back to family members.
Terrain Summary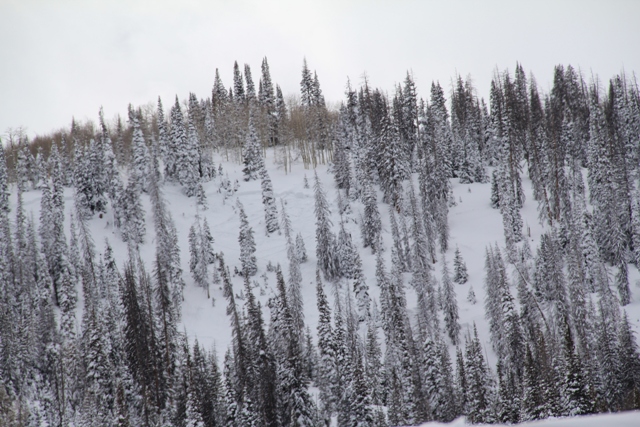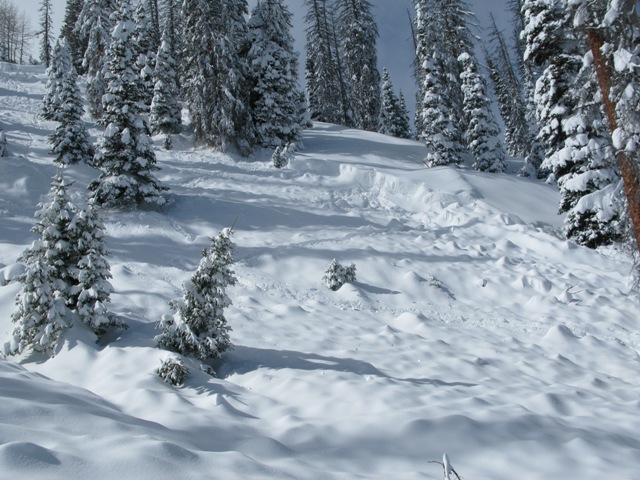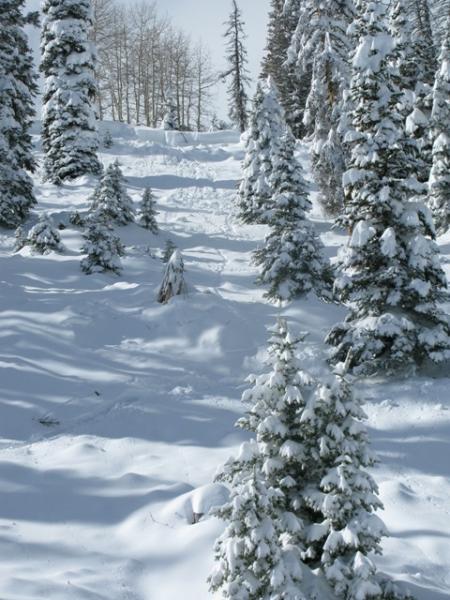 Not the typical big terrain that makes up much of the Manti-Skyline. This was a small, mostly wind protected bowl with well spaced conifers.
Weather Conditions and History
The Manti-Skyline has just been on the southern fringes of a storm track that hasn't been favorable to the region. Very shallow snow grew weak and sugary through the early part of January. The region received it's first real shot of snow, water, and wind on Jan. 10th-12th. In between impulses, a raincrust formed on Jan 11th. More storminess followed and and a widespread avalanche cycle ensued. A vigorous storm system moved into the region on Friday Feb. 7th-9th, An Avalanche Warning was issued, and the region experienced an extensive natural avalanche cycle.
This fatal avalanche failed on facets below the Jan 11th raincrust. The slab was well connected and the crust allowed the the snow to move at an unusually high rate of speed as it descended the relatively short slope.
Comments
This isn't big avalanche terrain. As a matter of fact, this group did everything right by avoiding big slopes. Unfortunately, the Skyline snowpack is atypically weak and thin for this time of year and this structure is producing unusual avalanches.
Video
Coordinates