Observer Name
Kobernik
Observation Date
Tuesday, December 3, 2013
Avalanche Date
Tuesday, December 3, 2013
Region
Salt Lake » Big Cottonwood Canyon » Brighton Perimeter » Dog Lake area
Location Name or Route
Dog Lake Chutes
Elevation
9,700'
Aspect
Northeast
Trigger
Skier
Avalanche Type
Soft Slab
Avalanche Problem
New Snow
Weak Layer
Density Change
Depth
4"
Width
35'
Vertical
300'
Comments
During snow stability testing, I triggered a number of shallow loose snow avalanches as well as a couple of small soft slabs. The newest snow that fell during the day (about 4") added up rapidly and I found it to be quite sensitive. This is common during periods of high precipitation intensity. This issue will settle out pretty quick and probably won't be noticible aby Wednesday.
The two photos show two different small soft slabs that I triggered from a distance (remote). These alone don't pose much threat but there is some weakness at the new snow/old snow interface that is more of a concern.
Stress cracks above the closest soft slab.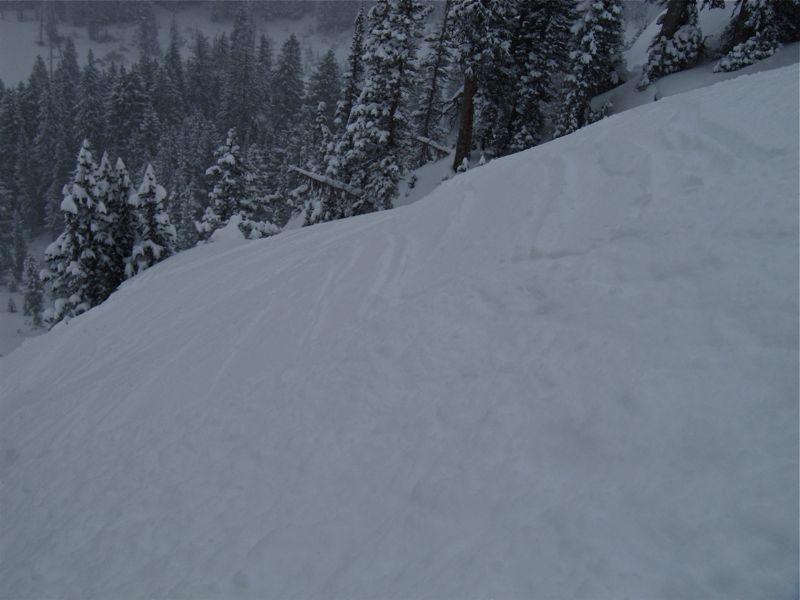 Comments
Another soft slab triggered sympathetically to the first remote trigger.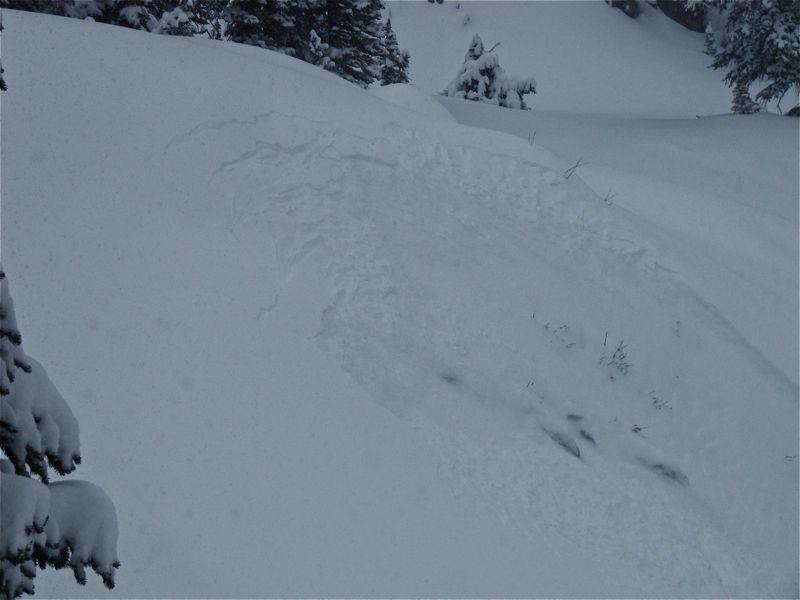 Coordinates