Observer Name
Doug Wewer
Observation Date
Avalanche Date
Region
South Face
Location Name or Route
Ben Lomond - South Face
Elevation
9000
Aspect
Southeast
Trigger
Natural
Avalanche Type
Wet Slab
Depth
unknown
Width
300
Vertical
2250
Comments
Got some better photos today...
First photo below of starting zone and crown is from Jeff Metzger.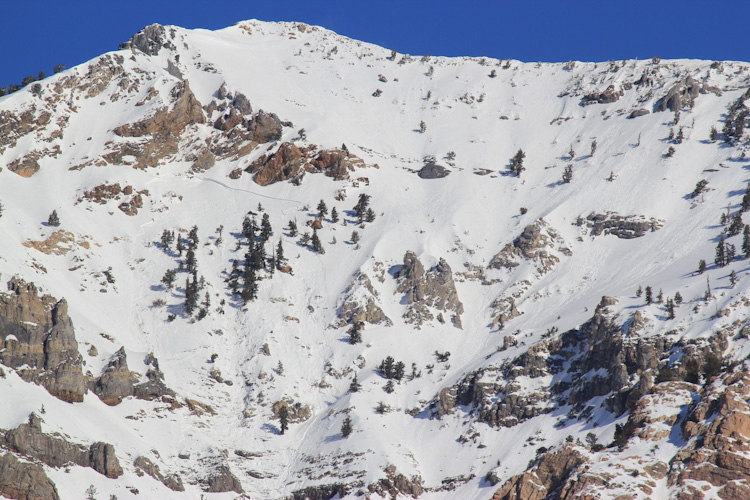 Comments
More starting zone photos.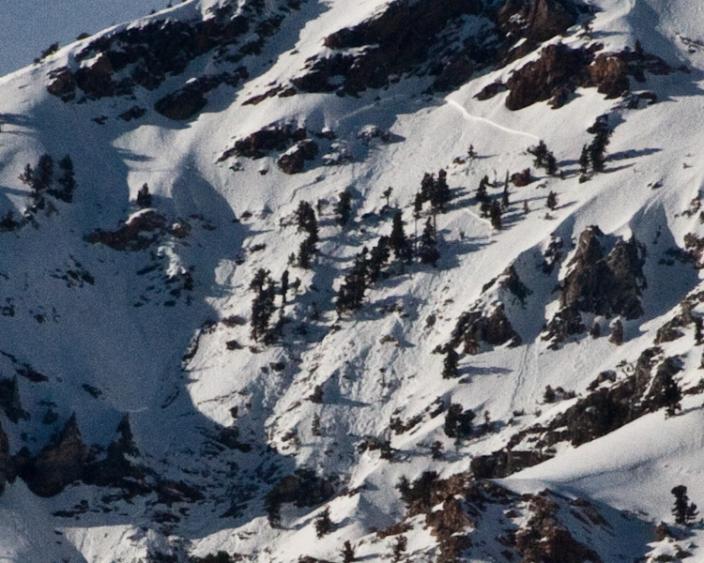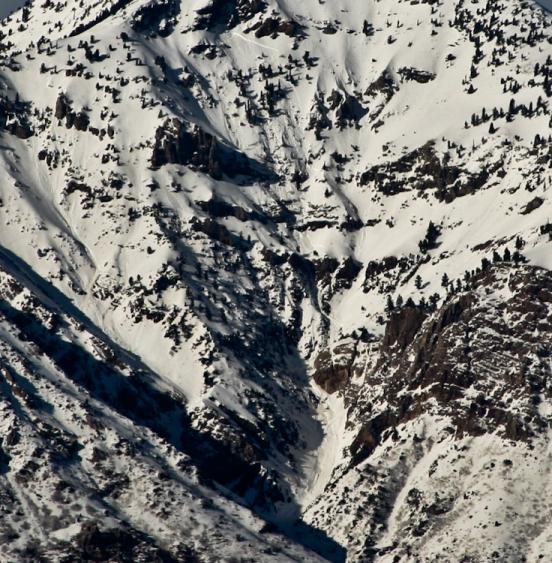 Comments
Photos of toe of debris - looks like a nice (20' deep?) pile of debris at the toe.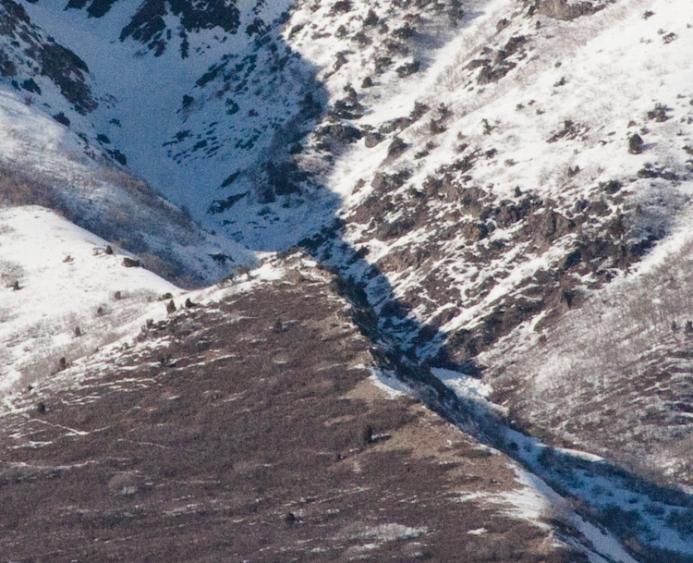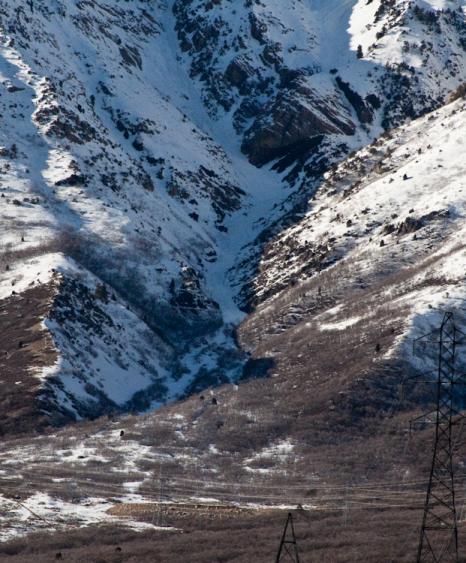 Comments
Google Earth Image showing the general path.  I couldn't see the East facing terrain real well, but it looks like a couple of other smaller paths contributed snow to the debris pile.  These looked to be mostly wet loose slides, but fairly large.
Coordinates