Observer Name
Gordon/Meisenheimer
Observation Date
Friday, February 24, 2012
Avalanche Date
Friday, February 24, 2012
Region
Whiskey Hill
Location Name or Route
Whisky Hill
Elevation
9000
Aspect
Northeast
Slope Angle
37
Trigger
Snowmobiler
Trigger: additional info
Unintentionally Triggered
Avalanche Type
Hard Slab
Weak Layer
Facets
Depth
3'
Width
300
Vertical
350
Carried
1
Caught
1
Buried - Fully
1
Injured
1
Accident and Rescue Summary
The group did not have avalanche rescue gear, but luckily they kept a close eye on their partner and when the dust settled they went to the last seen point where they saw a helmet visor sticking out of the snow. The group frantically dug with their hands and uncovered their friend who sustained serious leg injuries.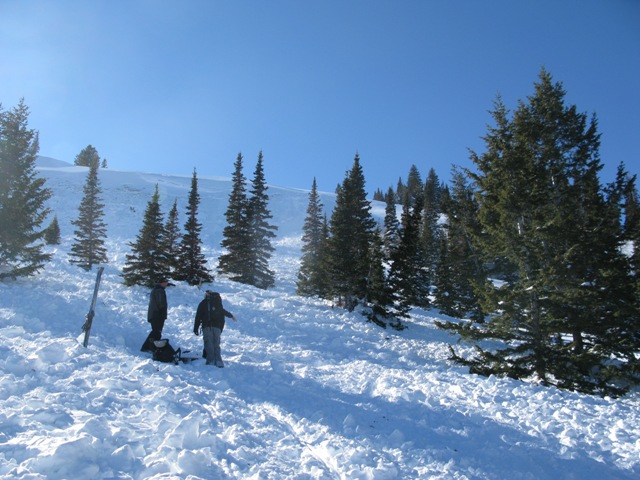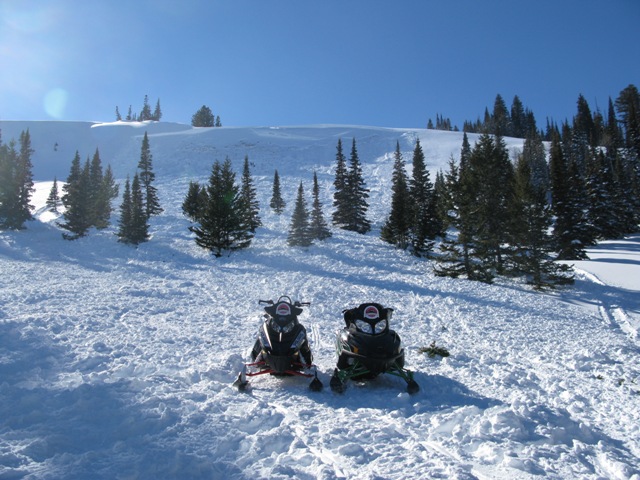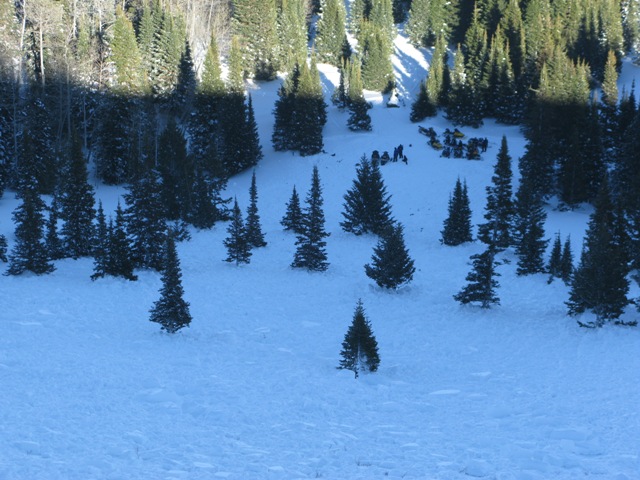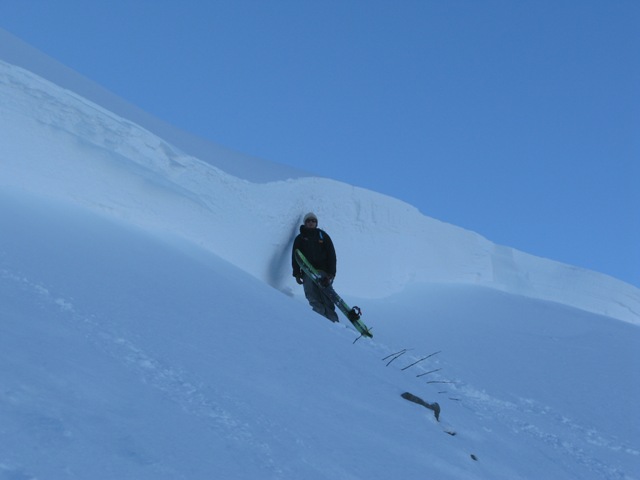 Comments
Four friends got together for an annual snowmobile trip. They played on the low angle terrain adjacent to Whiskey Hill without incident. They moved on and decided to start climbing the terrain low on the slope of Whiskey Hill. One rider went higher than the others, about mid slope, when he triggered the avalanche which broke well above him.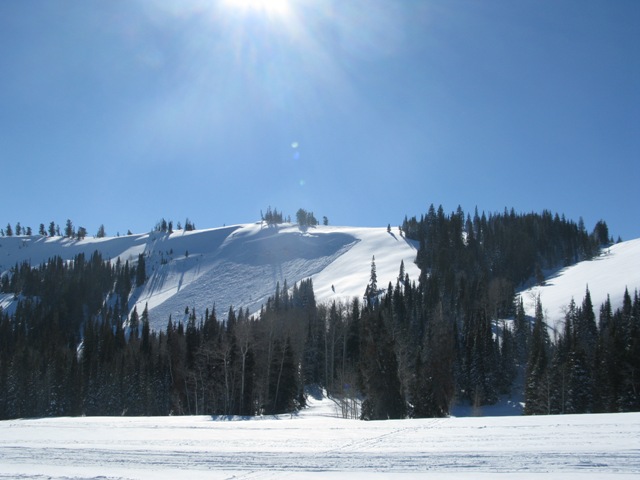 Comments
Trent hikes up the bed surface to investigate the properties of this hard slab avalanche.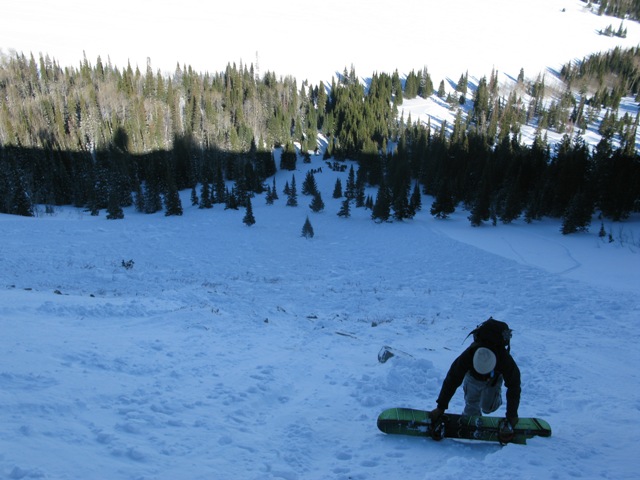 Video
Coordinates