Observer Name
Lee Fortin Bill Brandt
Observation Date
Avalanche Date
Region
Cutler Ridge
Location Name or Route
Cutler Ridge
Elevation
7,500'
Aspect
Northeast
Slope Angle
34°
Trigger
Natural
Avalanche Type
Hard Slab
Weak Layer
New Snow
Depth
3'
Width
200'
Vertical
150'
Comments
This slope slides on a regular basis with this type of weather pattern.  A lot of slides wear visible from Cutler Ridge.  The whole Ben Lomond Cirque went towards the end of the storm cycle most likely Saturday evening.  Rodeo ridge also had the normal performers on the east facing slopes which happens with this kind of weather pattern. 
At lower elevations (below 7000') the snow at about a 12 inches down is water soaked and looks like facets the top 12 inches is light density.
We didn't experience any collapsing or cracking on the way up or down but we skied very conservative lines.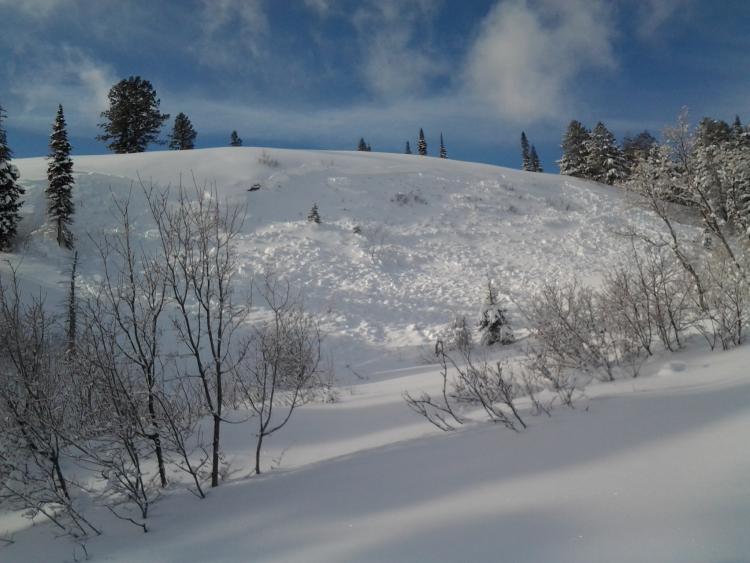 Coordinates