Observer Name
Meisenheimer/Gordon
Observation Date
Tuesday, January 17, 2012
Avalanche Date
Tuesday, January 17, 2012
Region
Wolf Creek Pass
Location Name or Route
Wolf Creek Pass
Elevation
9800
Aspect
Northeast
Slope Angle
36
Trigger
Skier
Trigger: additional info
Intentionally Triggered
Avalanche Type
Hard Slab
Weak Layer
Facets
Depth
3'
Width
125
Vertical
400
Comments
 Craig and I were walking on the ridge and triggered this avalanche from a safe distance. Avalanche ran on facets. With additional loading forecasted, this won't be the last one of these monsters awaiting a trigger. Please be careful.....
The WARNING signs are there. DONT IGNORE THEM.
1. Recent Avalanches
2. Cracking/Collapsing 
3. Wind.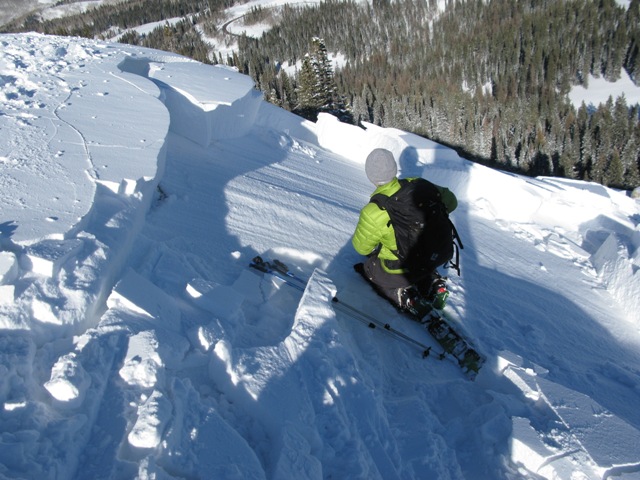 Comments
Weak, sugary facets are the culprit. Here you can see them glisten in the sun.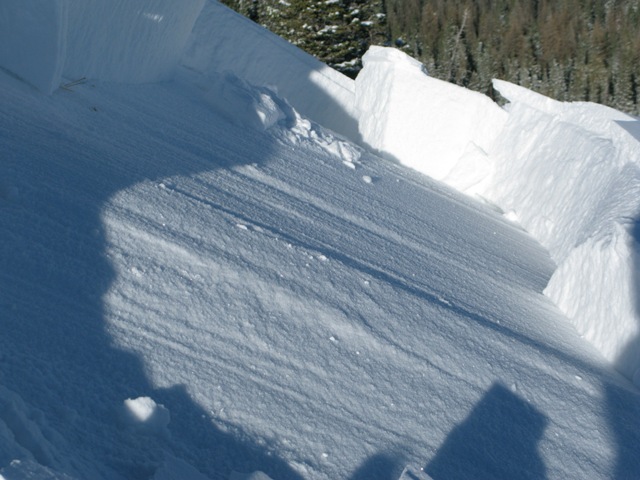 Comments
This avalanche was intentionally triggered from a safe spot on a low angle ridge.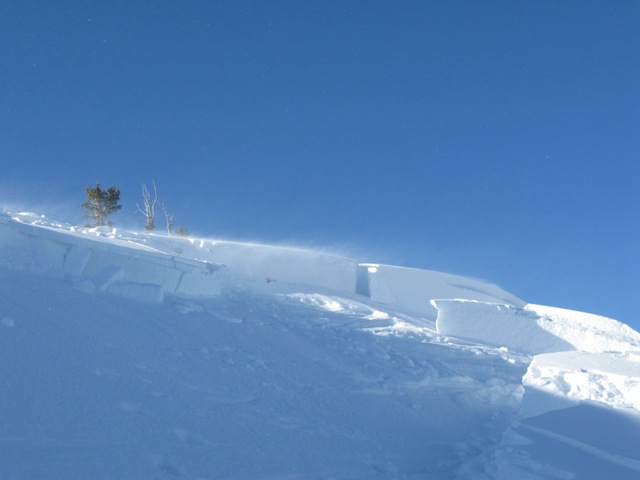 Comments
The crown of this avalanche has very distinct layering formed by recent wind events. All this strong snow sits on very weak sugary snow near the ground.... bad combination.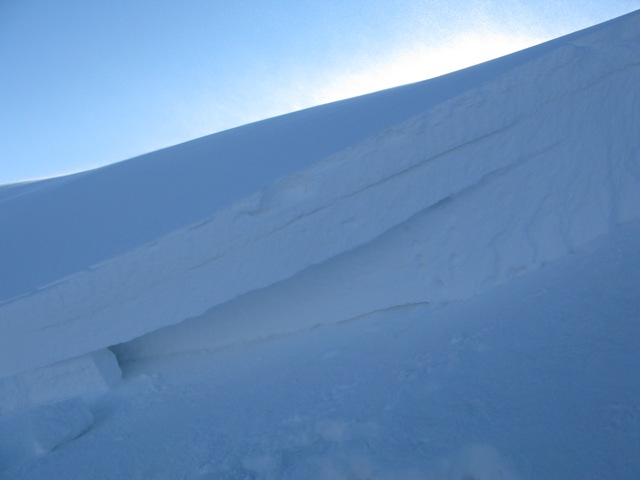 Video
Video
Coordinates