Observer Name
Everett
Observation Date
Avalanche Date
Region
Weber Canyon
Location Name or Route
Interstate 84, MM89 (Weber Canyon)
Elevation
5,800'
Aspect
North
Slope Angle
38°
Trigger
Natural
Avalanche Type
Wet Loose
Avalanche Problem
Wet Snow
Weak Layer
Ground Interface
Depth
12"
Width
40'
Vertical
1,000'
Snow Profile Comments
The depth and actual interface layers were not ground truthed (terrain is not very accessible) but based on similar terrain and snow pack at this aspect & elevation I would believe it would be very similar.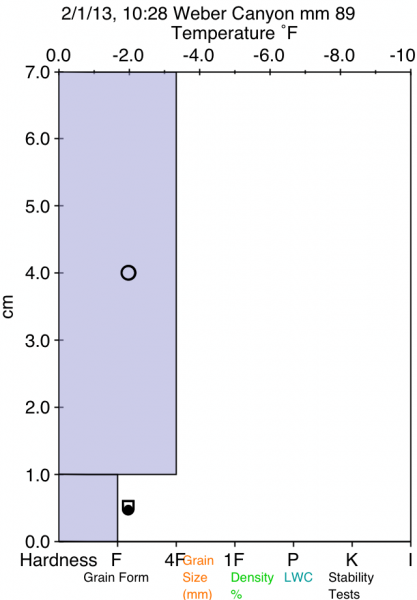 Comments
This very fresh wet slide was naturally triggered some time between 0600 and 1030 hours. The outside air temp at 1030 was 42 degrees and winds were light up canyon no solar radiation was taking place under obscure skies. This slide is not in terrain that would likely be ridden by skier, snowboard or snowmobile, however this could have been a very dangerous avalanche to the unsuspecting dog walker, hiker, fisher, or maintenance worker who frequent the area/road/trail that and may not realize the potential danger above them. This slide encompassed several paths and terrain traps i.e. cliff bands and road cuts running a long vertical distance over a short path (likely running fairly fast based on its run-out distance on flat ground. It had a deep deposition pile that nearly covered the whole trail/road. There were a dozen or so of similar slides on the north facing aspects in the canyon and a substantial amount of roller balls and pin wheels on the south facing slopes, but no slides likely because of the lack of snow prior to the last storm cycle. I thought that this would be a interesting avalanche to post due to the time of the day & season (February 1st at 1030 is typically not the time of the year or day we look for wet slides) and also as a reminder that some of our popular trail heads in Weber/Davis County I.E. Indian trail, Adams cyn, Beaus, Waterfall cyn, Taylors cyn, Farmington cyn, Bountiful/Skyline drive occur at this elevation and have similar terrain features.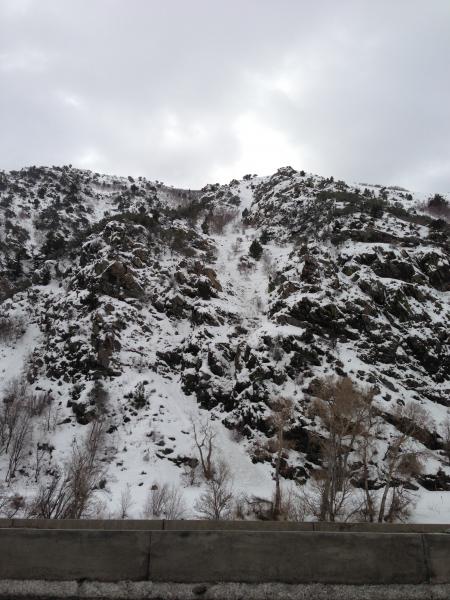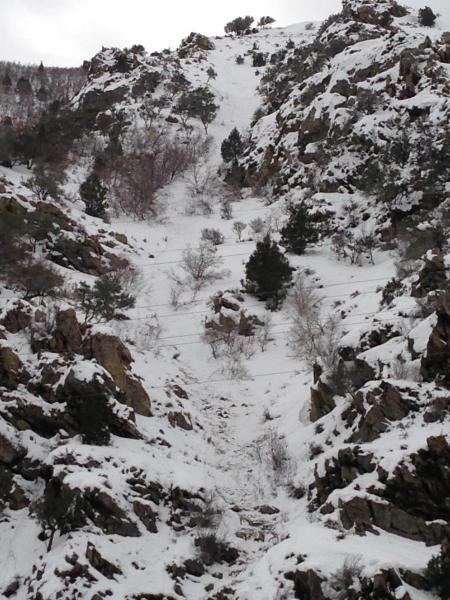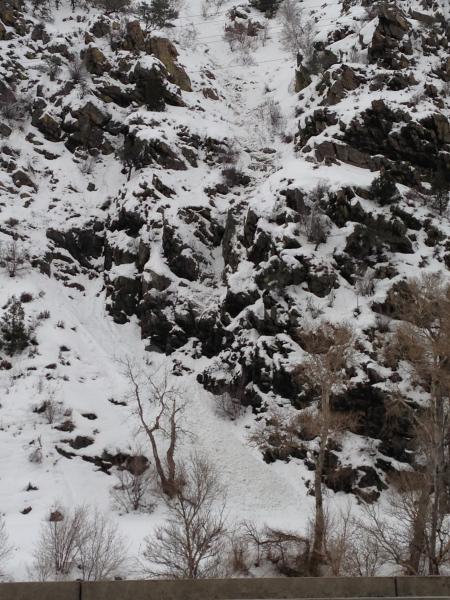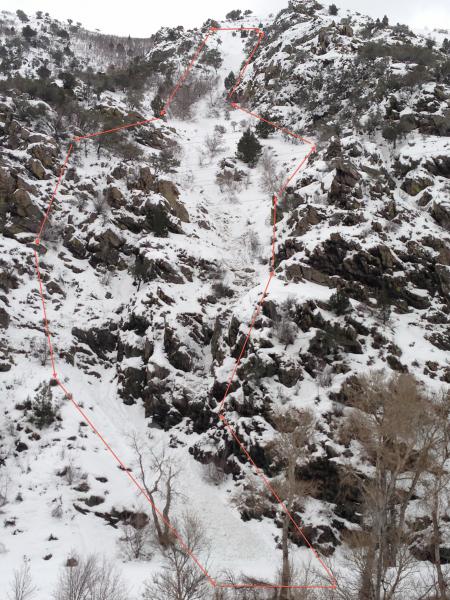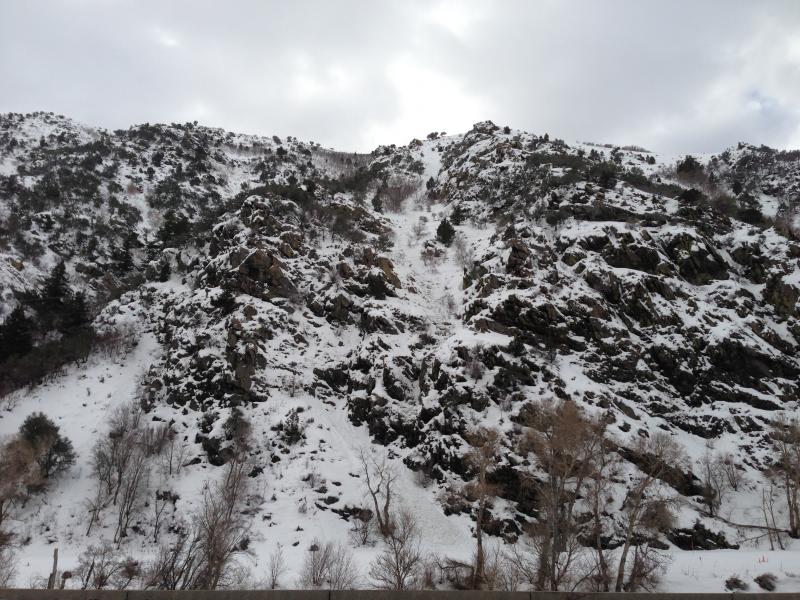 Coordinates