Observer Name
Doug Wewer
Observation Date
Saturday, January 26, 2013
Avalanche Date
Region
North Ogden Divide
Location Name or Route
North Ogden Divide
Trigger
Natural
Avalanche Type
Wet Loose
Avalanche Problem
Wet Snow
Comments
Over the past few days, numerous small, wet loose avalanches came down on road cuts on the North Ogden Divide, Ogden Canyon and near Pineview Reservoir.  Elevations 5,000 to 6,000 feet, North and East aspects.
Photo below is from the Divide and is typical of most of these small slides.
Driving over the Divide, I did observe a fresh, significant debris pile below a steep, NE facing rock band just north of the North Ogden divide.  Visibility was poor and there was no good place to pull over, but it looked to be at least a hundred feet wide.  Elevation near 5600'.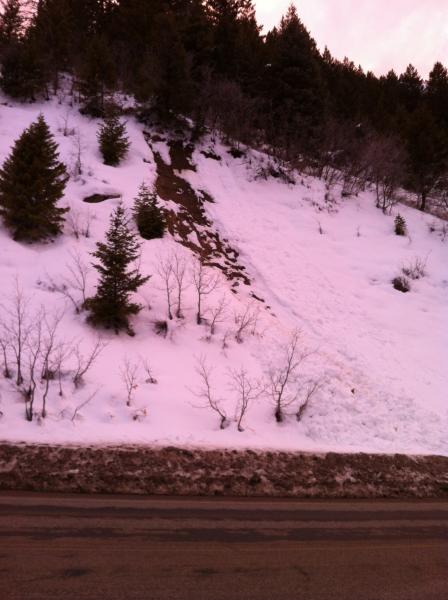 Coordinates