Description:
Yes, the hazard is listed as Low, but this is due to the unlikely probability of triggering an avalanche; the consequences haven't changed as a slide can break down 1-2' deep, and well over 100' wide.
Despite the Low hazard, there are plenty of slopes I - and many other savvy backcountry travelers I know - would still avoid due to the serious consequences of triggering an avalanche. Suspect terrain harboring this persistent slab problem are steep mid and upper elevation slopes facing north through east.
If you do choose to ride in this terrain:
- Consider the consequences of getting caught in a slide. Will it carry you over rocks or into trees?
- Be sure to expose only one person at a time on the slope, and get out of the way at the bottom.
- Pay careful attention to any bullseye clues such as collapsing or cracking in the snow. Consider it the snowpack's way of telling you to ignore the hazard rating and choose lower-angled terrain.
The image shown below is from a recent avalanche that occurred along the Park City ridgeline. Although this was a fairly small slide, it illustrates the consequences of getting carried into the trees.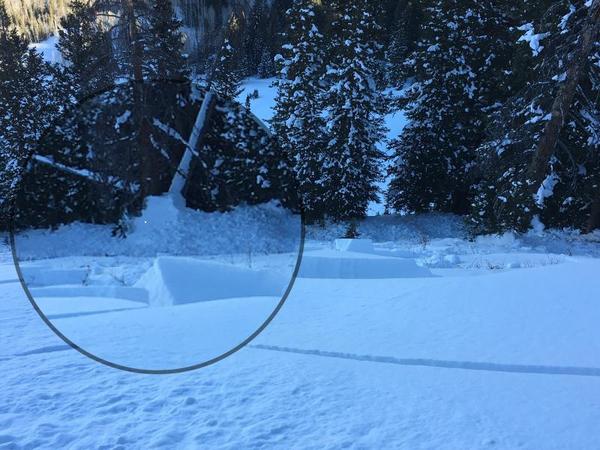 Special Announcement:
Episode 2 of the UAC podcast has been released. Drew Hardesty talks Avalanche Weather with Professor Powder himself, atmospheric sciences professor and author of Secrets of the Greatest Snow on Earth, Jim Steenburgh. Check it out on ITunes, Stitcher, the UAC blog, or wherever you get your podcasts.
Spend some time improving your rescue skills or learning about avalanches in these upcoming Salt Lake City area classes:
We have discount lift tickets for Alta, Snowbird, Brighton, Solitude, Deer Valley, Snowbasin,and Beaver Mountain. Details and order information here. All proceeds from these go towards paying for avalanche forecasting and education!
The UAC Marketplace is online. The holiday auction is closed, but our online marketplace still has deals on skis, packs, airbag packs, beacons, snowshoes, soft goods and much more.
Current Conditions:
As of 6 am mountain temperatures are sitting just below freezing, and winds are out of the southwest and light, averaging less than 10 mph. Even at the highest elevations gusts are only in the low teens. Our threadbare snowpack reflects the 11 straight snow-less days, and is 1-3' deep with a snow surface consisting of wind and sun crusts, as well as soft recrystallized snow.
Despite the lack of snow, winter travel in the mountains is still a joy. Travel remains supportable, and the recrystallized snow looks beautiful in the early January light.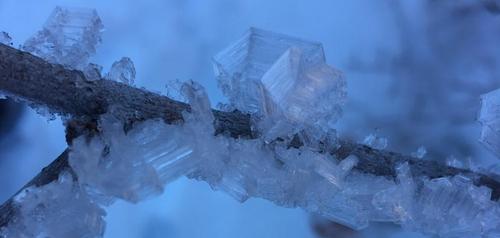 Week in Review
[Click HERE for a more detailed report]
Friday December 29: A skier-triggered avalanche occurred in Dry Fork. This avalanche was 2.5' deep and 100' wide, running 400' vertical. It was a persistent slab avalanche, failing in faceted snow that formed during the earlier part of the winter.
Saturday December 30 - Thursday January 4: Our continued pattern of no storms with mostly clear skies. Moderate west/northwest winds were observed, particularly early in the week, but they only produced small pockets of unresponsive wind-slabs. Observers reported continued collapsing in the snowpack, but collapses were much less common than over the week between Christmas and New Years. The clear skies have helped to weaken the snowpack, especially at the surface.
Recent Activity:
It has been one week since the last reported backcountry avalanche, and only one report of a collapse on Thursday.
Mountain Weather:
Mostly sunny with some passing high clouds. Mountain temperatures will rise into the upper 30's F and winds would be out of the southwest and light. Models are still in disagreement over the Saturday, uh, "disturbance", where we will be lucky to get perhaps an inch or two. Warm ridging quickly returns for Sunday, with a mild glimmer of hope for about midweek.
Bottom Line:
The avalanche hazard is Low. Although avalanches are unlikely, any human-triggered slide could be 1-2' deep and over 100' wide on mid and upper elevation slopes facing north through east. The serious consequences of triggering an avalanche haven't changed, such as hitting trees or being carried over rocks. The safest riding conditions are on slopes less steep than 30°.
General Announcements:
CLICK HERE FOR MORE GENERAL INFO AND FAQ
Support the UAC through your daily shopping. When you shop at Smith's, or online at REI, Backcountry.com, Patagonia, NRS, Amazon, eBay  a portion of your purchase will be donated to the FUAC. See our Donate Page for more details on how you can support the UAC when you shop.
Benefit the Utah Avalanche Center when you buy or sell on eBay - set the Utah Avalanche Center as a favorite non-profit in your eBay account here and click on eBay gives when you buy or sell. You can choose to have your seller fees donated to the UAC, which doesn't cost you a penny.
This information does not apply to developed ski areas or highways where avalanche control is normally done. This advisory is from the U.S.D.A. Forest Service, which is solely responsible for its content. This advisory describes general avalanche conditions and local variations always occur.
Rose: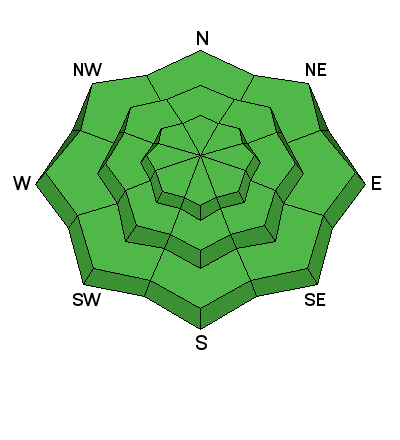 Rose: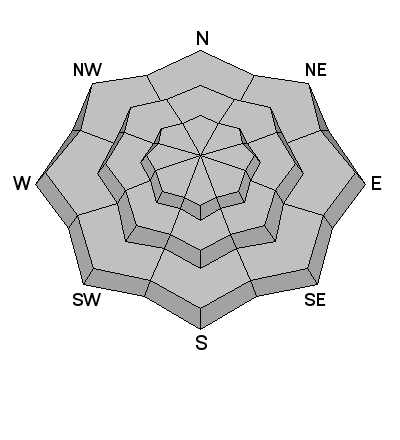 Rose: