A warm air advection pattern sets up for the next 18 hours or so, with veering winds, warming temperatures, and perhaps a good rime event overnight, particularly in areas north of I-80. The Logan area mountains may even see a trace to an inch of snow. For today, we'll have increasing clouds, 20mph winds from the southwest, and ridgetop temps warming to the upper teens. 11,000' winds tonight may see hourly speeds of 40-45mph with gusts to 60. Expect some clearing by Sunday afternoon/evening with mostly clear skies and temps reaching into the low 30s by Monday.
Mark Staples has the preliminary accident report here from yesterday's avalanche incident in the Meadow Chutes of Silver Fork (BCC). It's a complicated event, but in a nutshell, one skier waiting mid-way down the slope was engulfed by a remotely triggered avalanche from above and subsequently carried over 600' down the slope. Fortunately he was not buried, but suffered injury. Stabilization was provided by his partners (one an ER doc) with evacuation shouldered by Solitude ski patrol, Wasatch Backcountry Rescue, and Intermountain Life Flight. We'll have more information by this evening.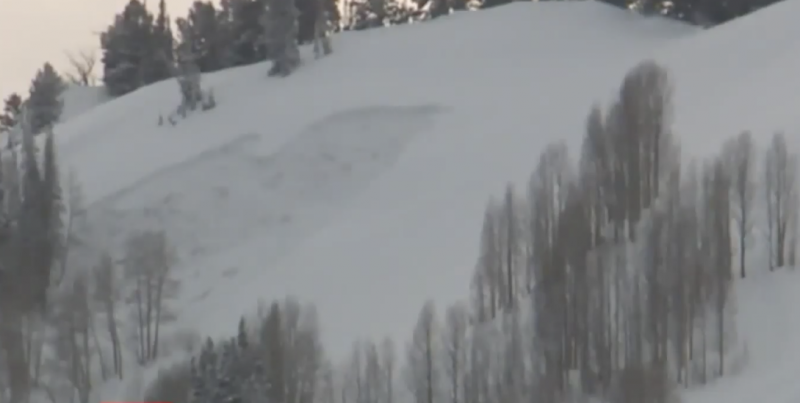 Elsewhere across the range, others reported shallow soft slabs and wind drifts, with occasional moderate sluffing in the steepest terrain.
---
In the past week alone, we've had three very close calls in the central Wasatch - two along the Park City ridgeline (No Name and Pointy Peak) and now yesterday's accident just "right across the street" of Big Cottonwood Canyon in Silver Fork. These three persistent slab avalanches were all east to northeast facing between 9300' and 9600' with skiers taking rides hundreds of feet down the slope. Heat-map below of human triggered avalanches from the past week with comprehensive list here.