Location Name or Route:
Timpanogos - Alpine Highway
Comments:
Went for a quick look at the snowpack around 8k feet near Timpanogos. Very thin, weak, and faceted. Hard to believe there is only 2-2.5 feet on the ground at 8k feet on March 1st. It looks like a November snowpack. Crazy.
Nothing would really break in stability tests. Instead the facets just crumble beneath the shovel. With a load and a slab of new snow this will change. All snow above the obvious dust layer is relatively new snow from the last week or so of snowfall.
First picture is of the pit graphed above at 8100 ft on a N aspect. Second and third photos are of a pit at 8500 feet on a north aspect (HS was 70 cm).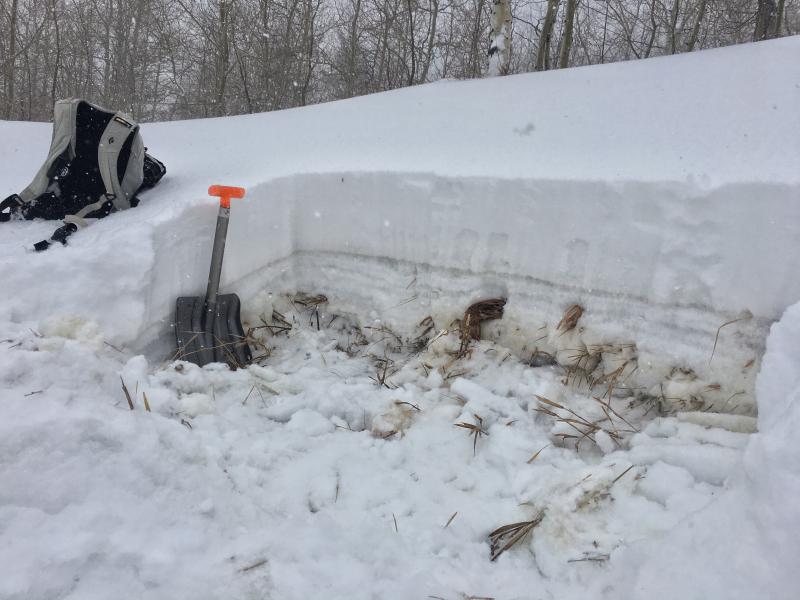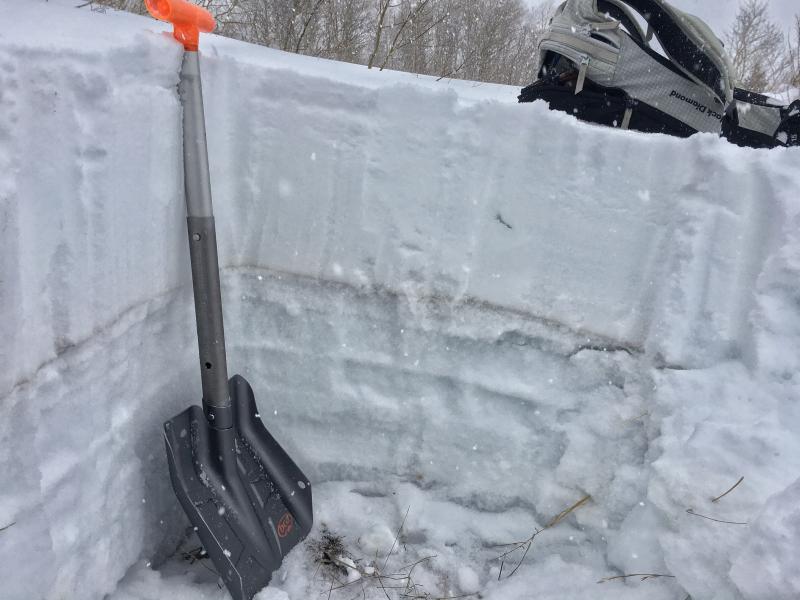 Third photo shows a 10 cm thick layer of very weak facets scooped out of the pit wall.
Fourth photo shows new snow that fell today. Decent storm for snowfall.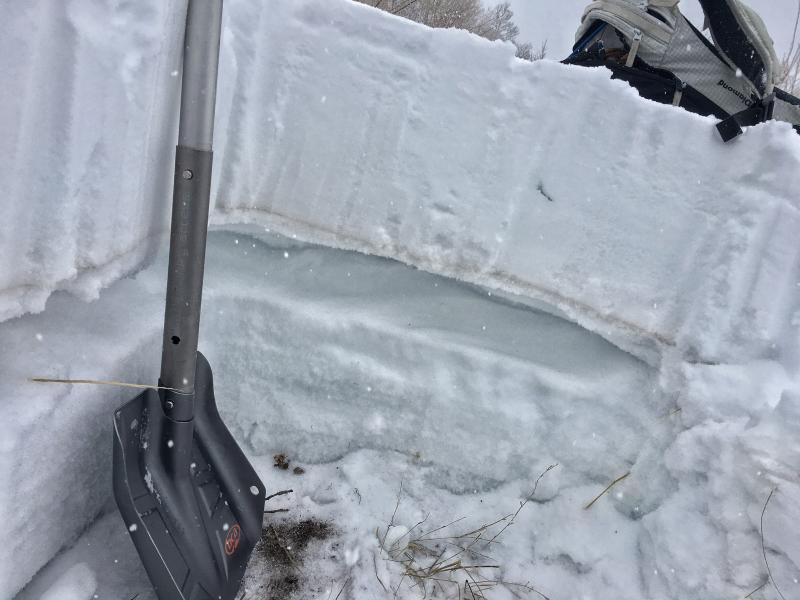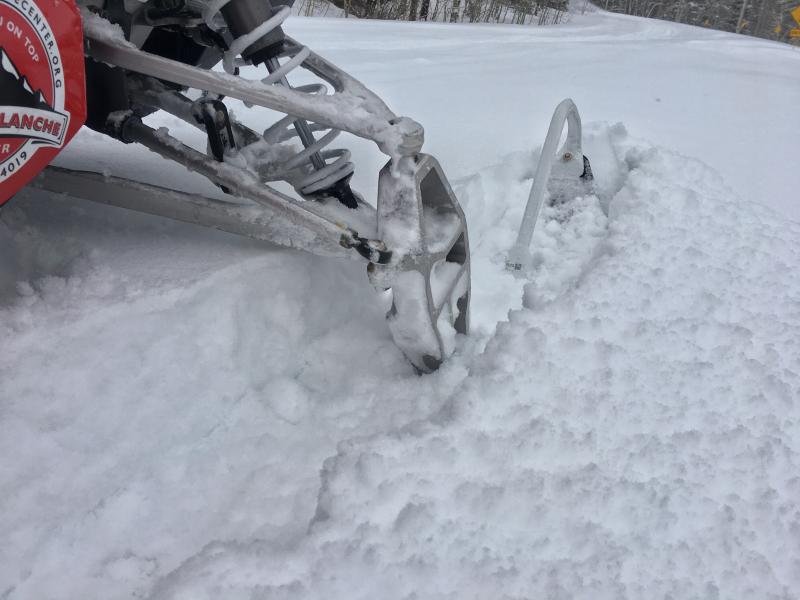 Final photo of a meeting this morning between Snowbird, Utah Snowmobile Association, USFS, and other stakeholders. It was a really productive meeting with all sides seeking common ground. Snowbird then hosted further discussions in The Summit on top of Hidden Peak.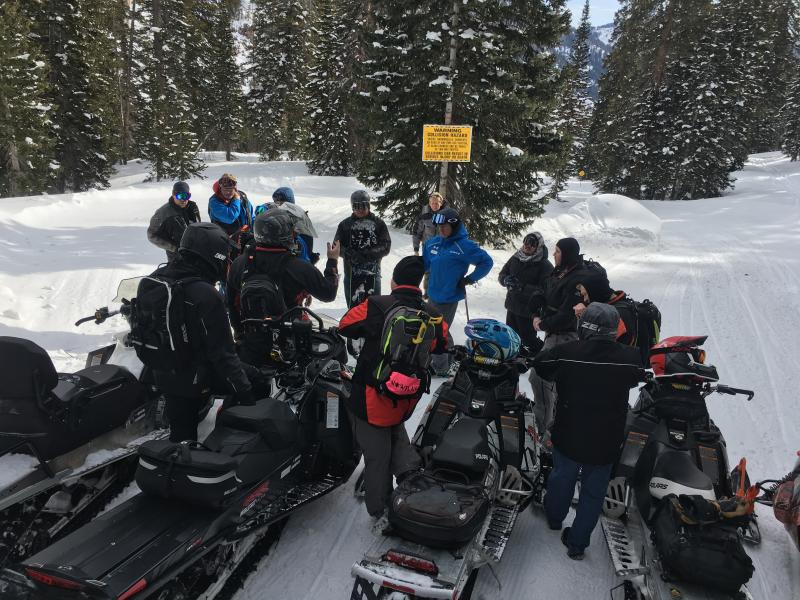 Moderate danger where I was. However, winds were quickly filling in my tracks in exposed locations. The danger was easily Considerable at higher elevations with more snow and more wind.
Snow Profile Coordinates: