Location Name or Route:
Laurel Highway and North Woods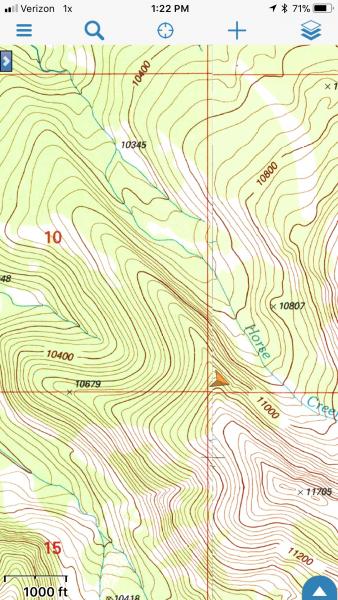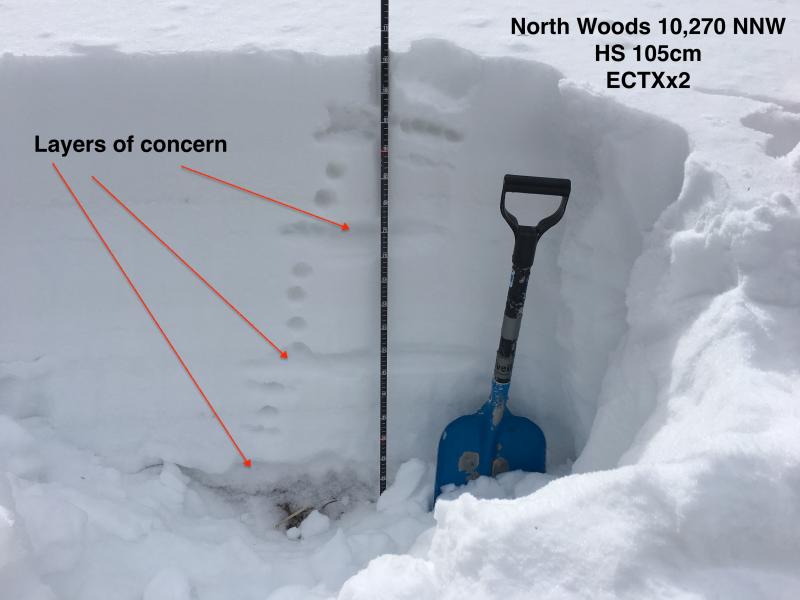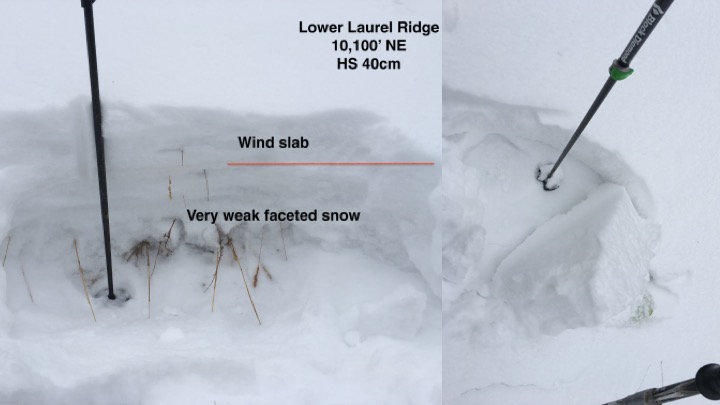 Upper elevations and above treeline extremely wind damaged with areas of stubborn hard wind slab in steep drifted terrain.
Protected mid-elevations host a poor structure with both thin mid-pack layer of faceted grains and the facets and depth hoar in the basement. This layering seems mostly dormant except where wind loading and another trigger (person, cornice, another superficial or new snow avalanche) is able to pry out this persistent slab avalanche.
Protected mid and low elevation snow surfaces host weak surface snow above a crust and will result in poor bonding with additional snow and wind.
We will keep an eye on how this weekend's storm plays out.
UAC La Sals/Abajos forecaster Eric Trenbeath and I are on a short exchange through Sunday. He'll be taking my shifts in the UAC - Salt Lake office this weekend. I'll have forecasts up for the La Sals tomorrow/Friday through Sunday and for the Abajos on Saturday and Sunday.
If anything needs my attention or if there are pertinent snow, weather, or avalanche observations, please submit an observation or email or call me directly: drew@utahavalanchecenter.org or 801.842.8519
Thanks - Drew Hardesty
Snow Profile Coordinates: