Observer Name:
Mark Staples and Michael Davis
Location Name or Route:
Bountiful north of Grandview
Comments:
Photo below of the pit at 8150 feet that is graphed above. ENE aspect. ECTP14
There is a thin faceted layer just under the top dust layer. I wasn't too gripped about this layer because it isn't everywhere.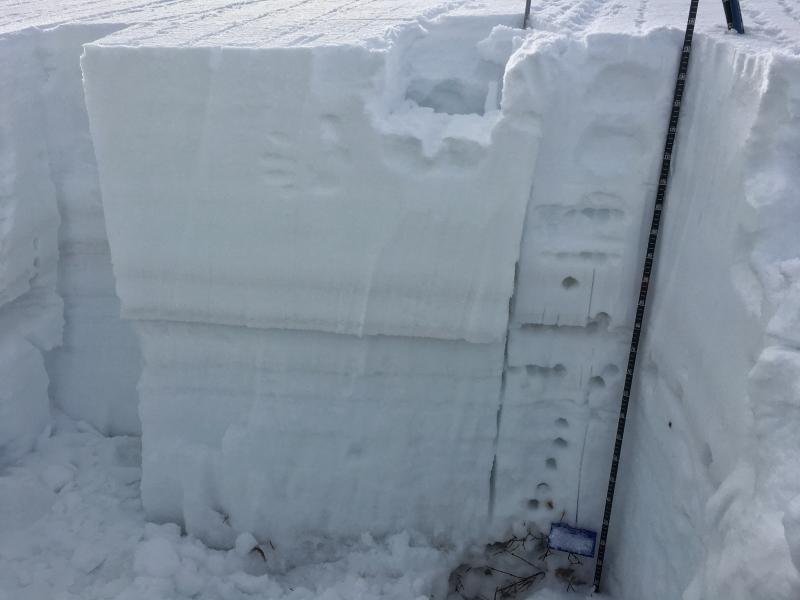 We dug on a NNW aspect at 8800 feet. The snow depth was 195 cm (6.4 ft) in a non wind loaded slope. ECTX - which means nothing broke and nothing propagated in my extended column test. Also, it looks like this area has gotten a lot of dust. Perhaps more than the Cottonwoods.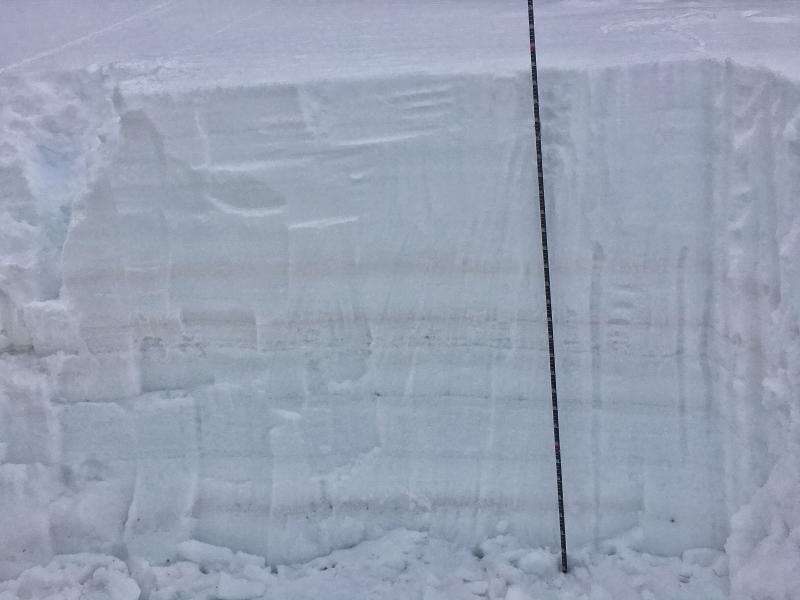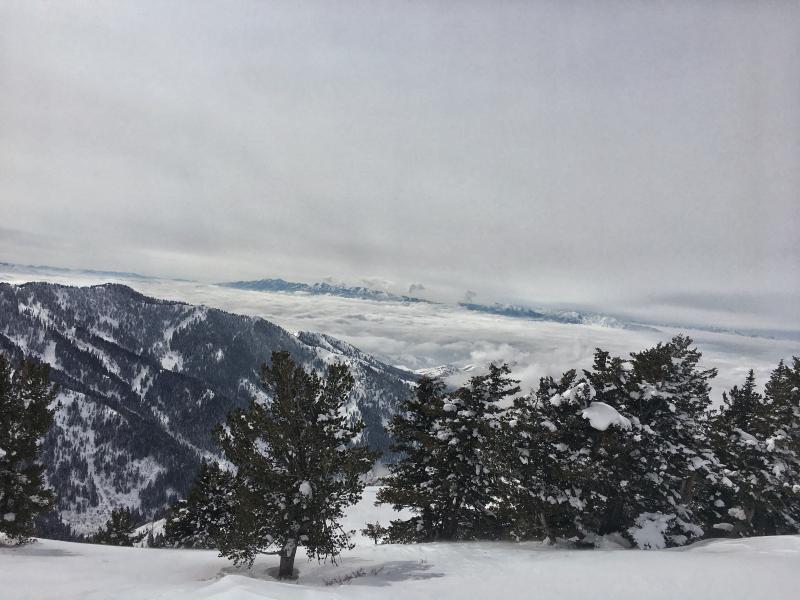 Lastly, we found this very small pocket that was sled triggered. Barely counts as an avalanche, but kept me from climbing up onto that face.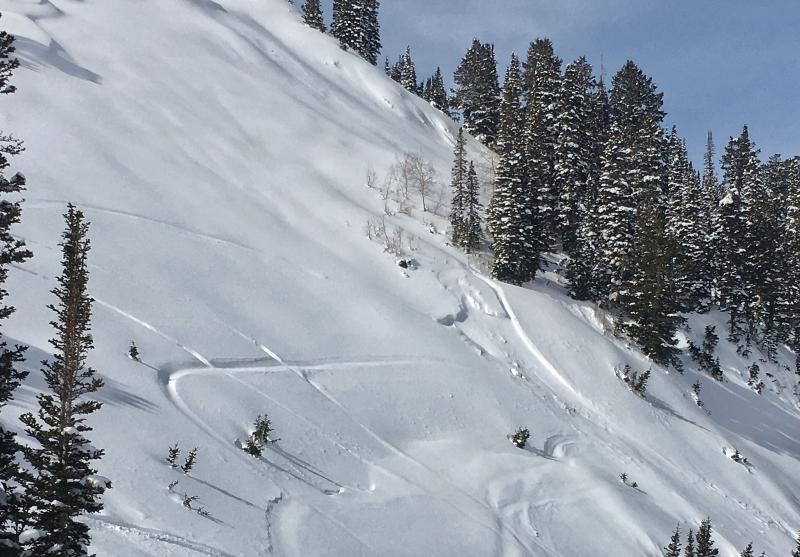 Snow Profile Coordinates: