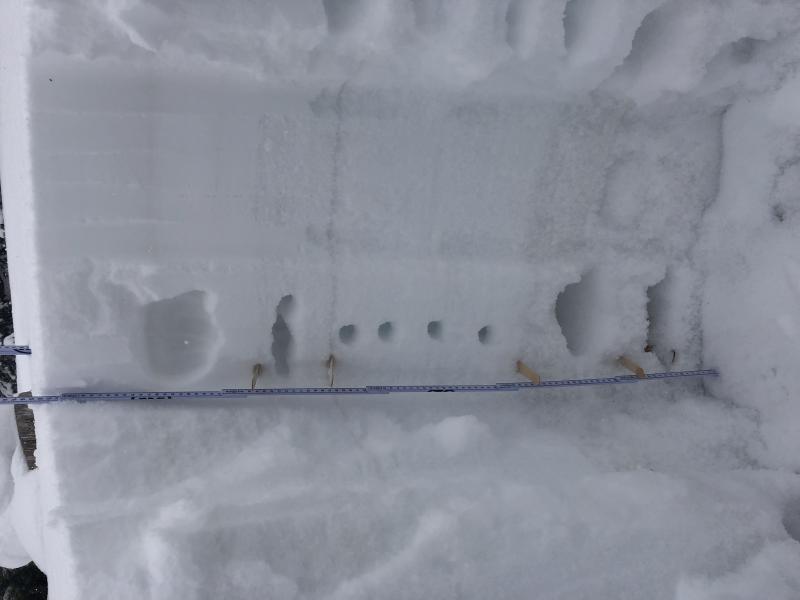 None of our tests had significant results, however the structure is very poor in this area. Things seem comfortable in their skin at the moment mostly because there's not much of a slab in the upper part of the pack. Add some wind or water weight to the mix and we will have problems.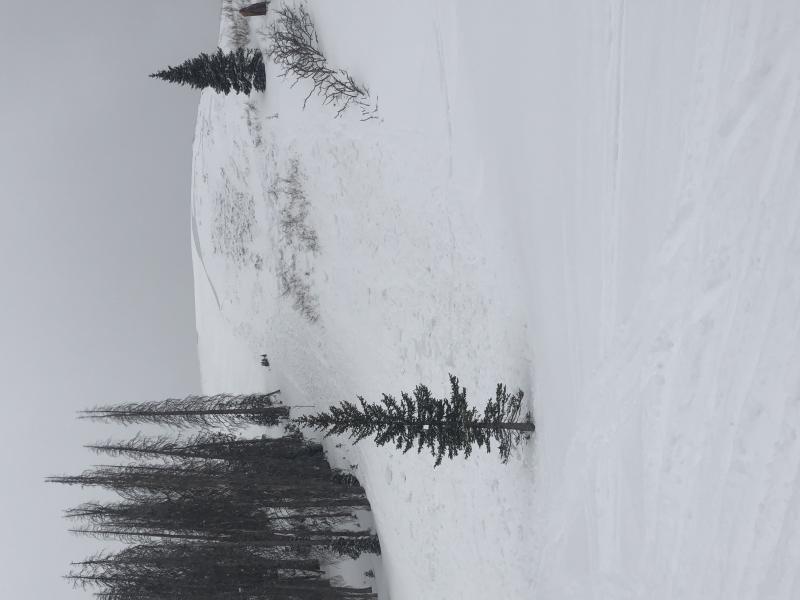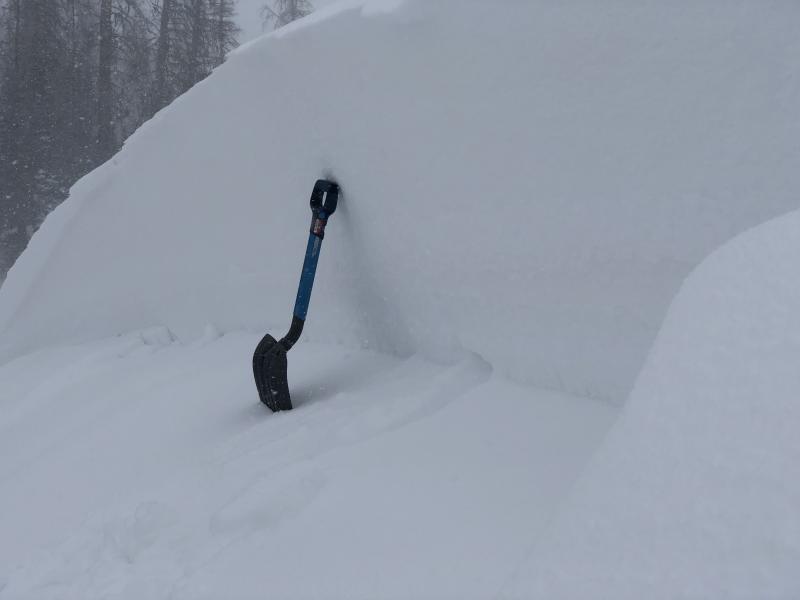 This slide appeared to be sled triggered from low on the slope. It looked to start at the new snow/ old snow interface and then stepped down to the ground.
This looked like a natural from a day or two ago.
Snow Profile Coordinates: