Comments:
I was curious to what a week plus of spring like temperatures with not much of a refreeze has done to the snow pack at 9422ft and below. The first pit I dug was on a NE facing slope at 8300ft, you can still see the layering but the snow pack was saturated, you could easily make a snowball out of the facets at the bottom and if it ever gets cold again the pack should freeze up solid as should the weak layers. Next pit was at 9300ft N facing on the back side of Reynolds peak, the weak layers where not as dramatically damp as the ones at lower elevations but they were in fact damp all the way down to the ground interface, with continued spring like temperatures in the forecast for the next week I would expect healing of the weak layers at 9400ft and below to continue with the facets sintering and then the pack locking up if it decides to get cold again. Wet slabs seem possible also with free water moving down through the pack and into the faceted snow at mid and lower elevations. Upper elevations still have a suspect snow structure and should be treated with respect.
Photos: the first photo is of the pit at 9200ft the next is me holding the factes from the weak layers, then finally squeezing them together to show that they are damp. next is the pit at 8300ft where the whole pack is saturated, then finally the coating of graupel that made skiing bearable today.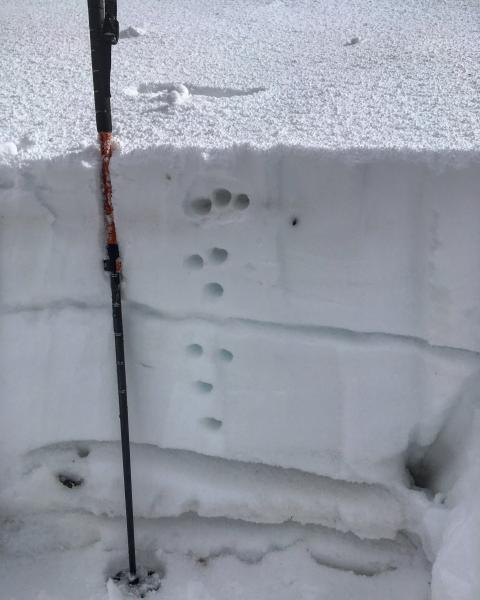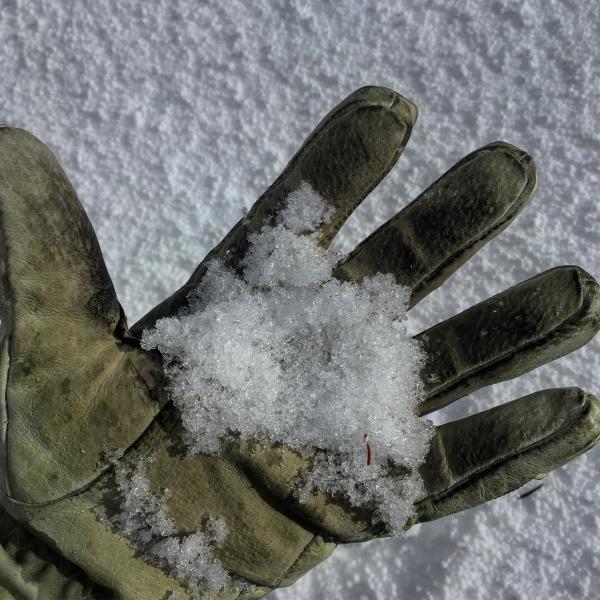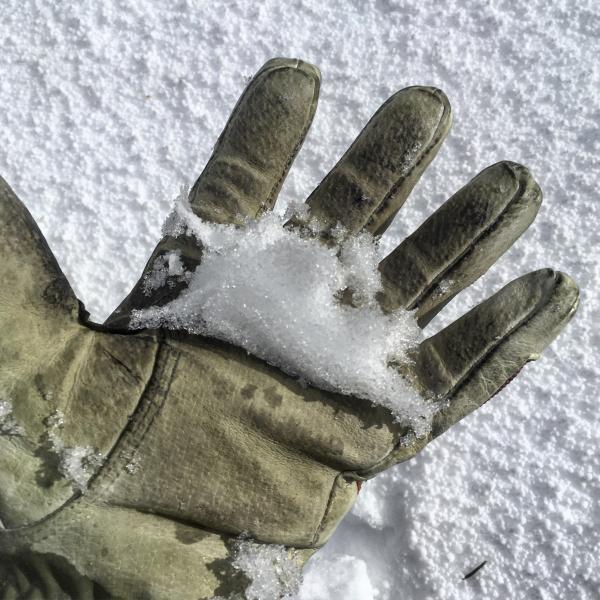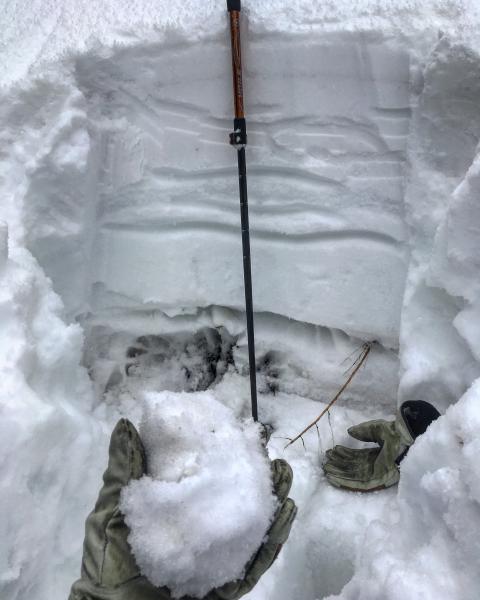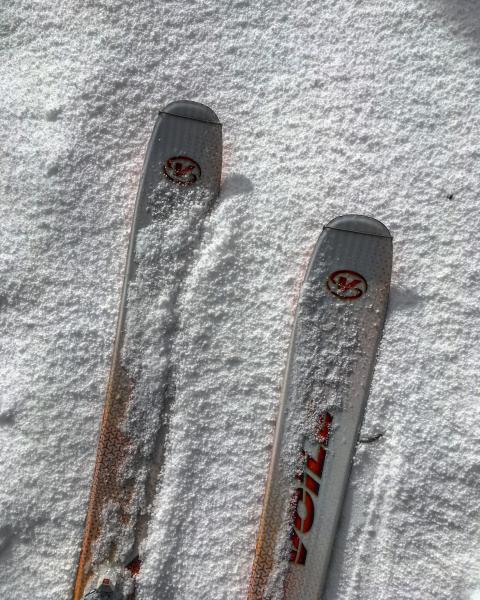 Thinking low for most terrain, moderate in high elevation steep rocky terrain.
Snow Profile Coordinates: